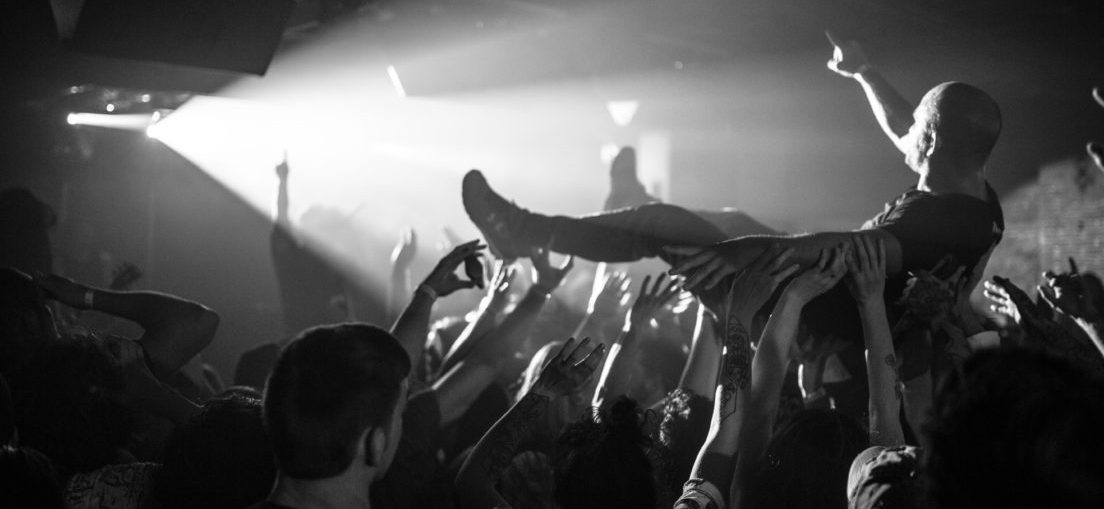 Article and Photos by: Andrea Chvatal
Spartanburg, SC –  We Came As Romans stopped by Ground Zero and brought along friends for their South Carolina date of the Cold Like War tour last Friday evening.
Our first touring band of the evening was Tempting Fate, a Los Angeles based metal band that knows how to bring the hard hitting sound! One of the most interactive bands I have ever had the pleasure of shooting, Tempting Fate gave the audience a set to remember. Playing old favorites such as "99" for the long time fans, and their newest single "I'd Rather Burn," this four-piece band had something for everyone. From their crowd interaction to their riffing sound, they had the whole crowd warmed up and ready to rock!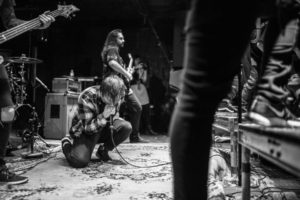 Following Tempting Fate we had the up and coming metalcore band from Connecticut, Currents. This quickly rising band is not one to sleep on! Their 2017 LP release of The Place I Feel Safest took over the underground metalcore scene last year and had the crowd moshing and shouting along to every word. With Brian Wille's gripping harsh vocals, the deep and emotion driven lyrics, and their mesmerizing sound, this was one of the sweatiest sets I have ever witnessed. Their performance left nothing lacking for the old fan from "Anxiety" days to the new fans made that very evening.
Up next was Oceans Ate Alaska, a progressive metalcore band from the UK. Once you were able to smack yourself out of dream land from their accents, this band brings nothing less than heavy sound and a high energy performance! Playing many fan favorites off their newest release Hikari, as well as old classics like "Blood Brothers". This engaging set had the audience swaying and singing along the entire time. This was a live performance for the books!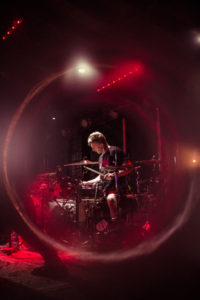 Our last opener for the evening was The Plot In You, a metal band from Ohio. Though their sound has changed over the years, this group has a dedicated and passionate fan base who seemed to all show up at this show! The Plot In You's lighting was the most dramatic of the evening, but played well to the raw and emotional songs from their LP release from earlier this year Dispose. This emotion filled set brought some fans to tears and had new fans tapping along. Vocalist Landon Tewers unique sound and their deeply real lyrics move both the soul and the body!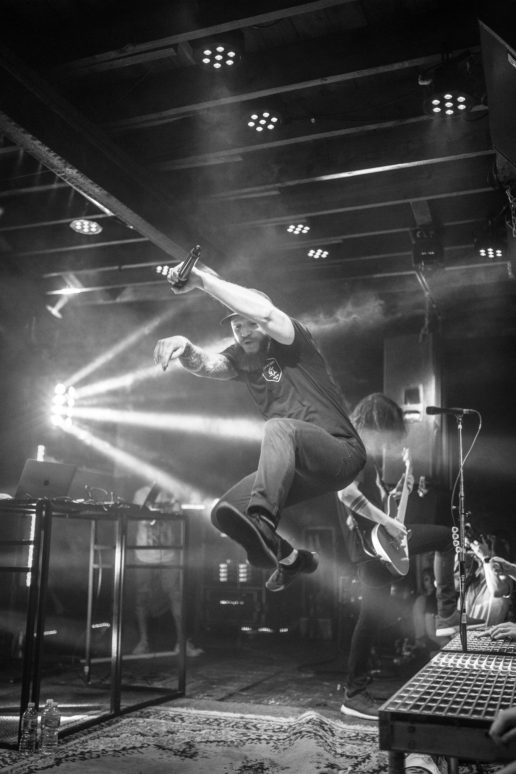 Finally our headliner of the evening, We Came As Romans, took the stage. This post-hardcore metal band from Detroit, Michigan has been slamming jams since 2005, and show no signs of stopping. With their latest LP release Cold Like War blowing up the scene, this hard hitting band has brought a new sound and the fans are loving it! Adding a new electronic component to their set with this latest release, this brought an interesting flair to their live performance but got the fans moshing and moving nonetheless. Their deeply moving lyrics, amazing light show, and high energy performance left nothing lacking for long time fans. Was a truly memorable show, and one you do not want to miss.
Make sure you catch this tour when it comes to your town!