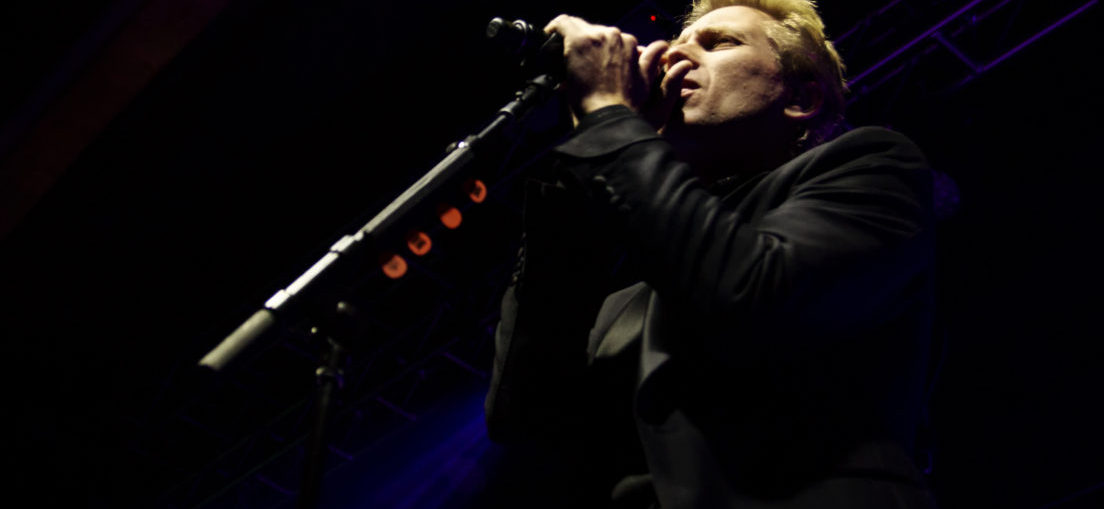 Photos and review by: Jason Robey
Phoenix, AZ — Scottish indie rockers Franz Ferdinand met an enthusiastic crowd Friday night at The Van Buren in support of their fifth studio album, Always Ascending.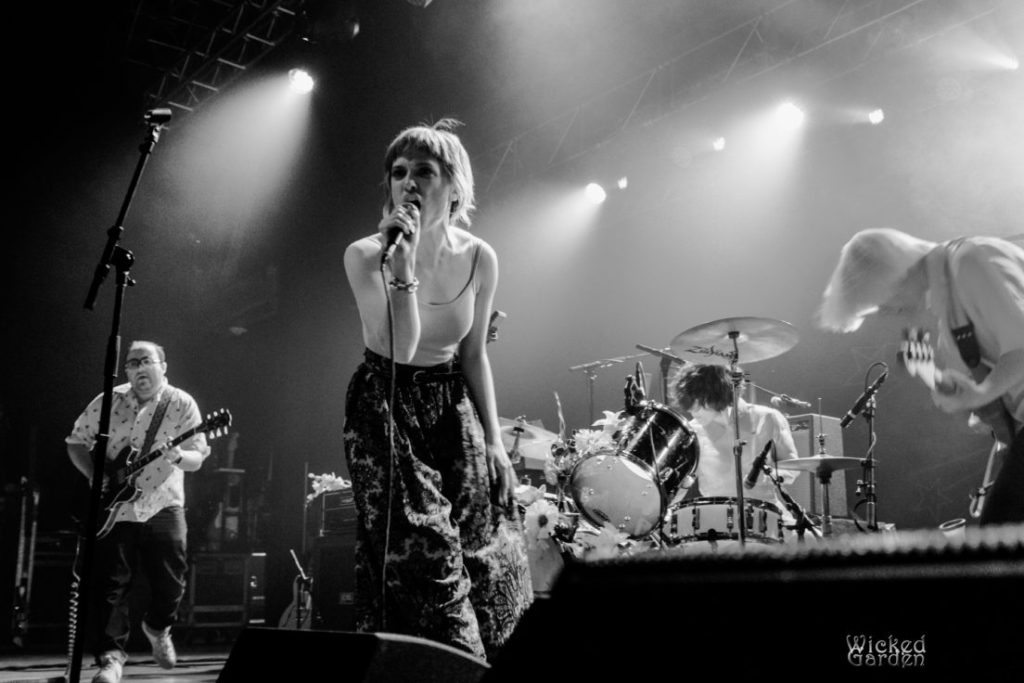 The evening started with a half-hour set by Washington D.C. punk group, Priests. Their set began with a quiet "Hello, Phoenix," from vocalist Katie Greer, before launching into an unapologetically raucous set of songs from their debut full-length album, Nothing Feels Natural. As Greer glided easily between singing sweet melodies and yelling spine-tingling hooks, the band laid down a musical bed reminiscent of punk and new wave artists like Bikini Kill and The Pixies. Highlights of their set included the latest single, "Suck," and their closing track, the crowd-pleasing "Pink White House."
Following a short break, Franz Ferdinand took the stage with the subtle opening of the title track from the new record, as the sound of the screaming crowd filled the room. They followed quickly with "No You Girls," from 2009s Tonight, and "The Dark of the Matinee," from their 2004 self-titled debut.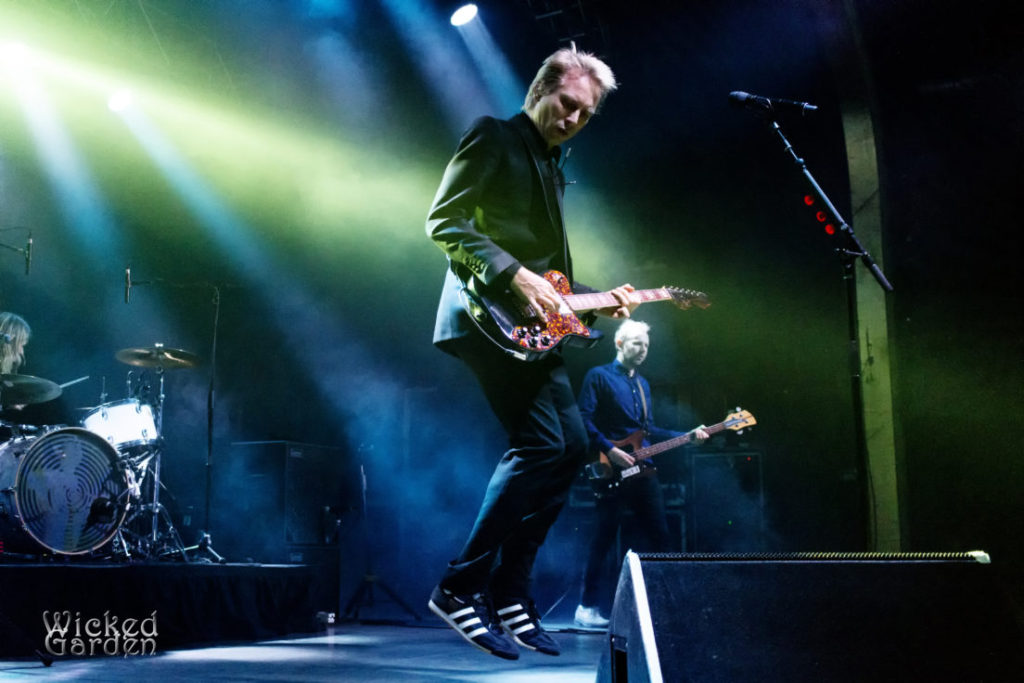 The band, led by charismatic vocalist/guitarist Alex Kapranos, got the audience dancing straight out of the gate, and kept that going for their entire 90-minute set. Guitarist Dino Bardot and keyboard player Julian Corrie, who both joined the band last year following the departure of original member Nick McCarthy, filled the air with thick, dreamy melodies and hooks under a wash of foggy blue and red lights. Bassist Bob Hardy and drummer Paul Thomson kept a thumping beat throughout the show, leading the crowd through stomping tunes like "The Fallen," from 2005's You Could Have It So Much Better and the breakthrough hit from their first album, "Take Me Out."
The band, obviously eager to show off their new songs, played all but two songs from Always Ascending, to the delight of the room full of fans. Kapranos took several chances to engage with the crowd through sing-alongs, banter, and an extended version of the second single from the new record, "Feel the Love Go," that included band introductions, solos, and call-and-answers with the audience. Following a lively take on "Ulysses," from their third album, Tonight. They took a brief Intermission, before returning with a four-song encore, including a show-stopping take on "Evil Eye," from their fourth release, Right Thoughts, Right Words, Right Action, and left with long-time set closer, "This Fire," from their eponymous debut, complete with an impressive, strobe-laced light show.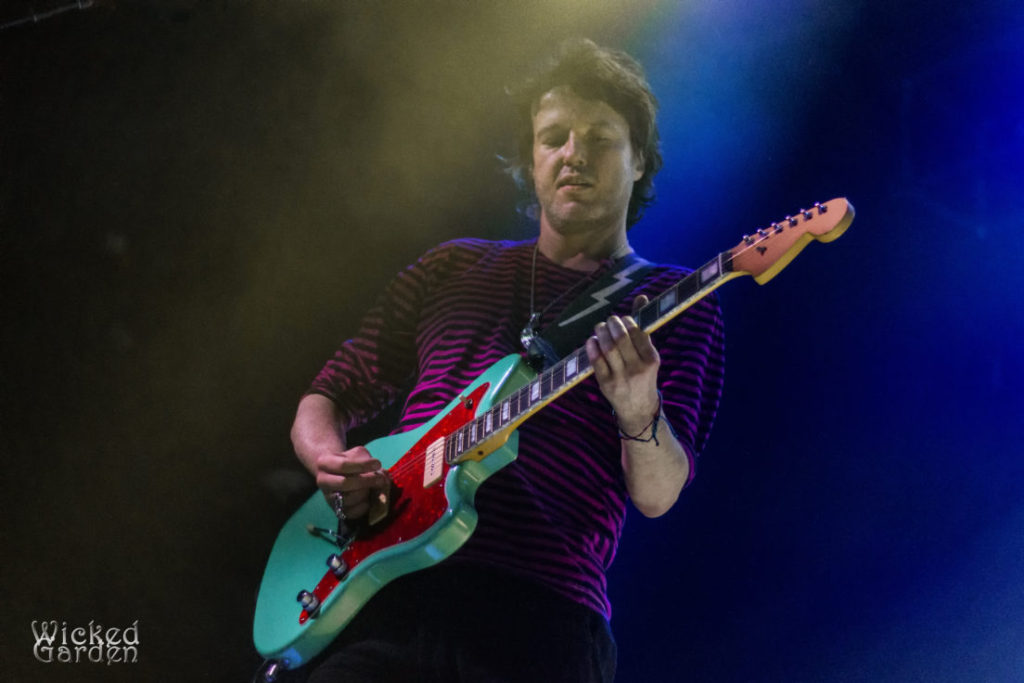 Franz Ferdinand will be closing this leg of the tour with Priests with a handful of California dates this week, before spending the summer touring Europe. Keep an eye out for more dates. Catch Priests as they tour the US through the summer.