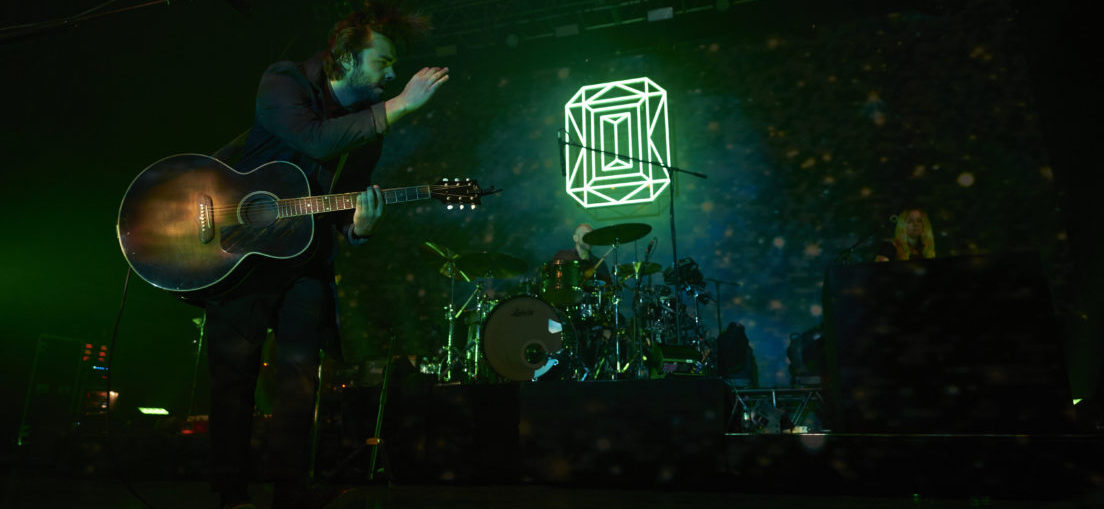 Photos and Article by: Andrew Kopanski
Boston, MA – You'd never guess that Lord Huron is from Los Angeles. Their music takes listeners as far as possible from frantic city life to the peaceful back country. It instills a feeling of wanderlust, providing an ideal soundtrack for a drive up to Acadia or a hike along the Appalachian Trail.
Each song is a meticulously crafted tale, making each of their three albums a true anthology. Their storytelling prowess is up there with the modern greats – Jason Isbell and Conor Oberst but their musical style departs from the classic indie folk mold.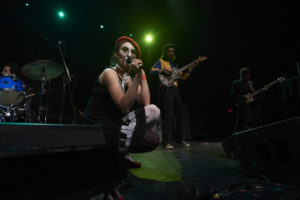 Dressed as a French mime with bright red lips and a beret to match, opener Midnight Sister leaves quite the impression. And she knows it. Leaning over to meet the gaze of the first row, she executes her dance moves with deft aplomb as she glides across the stage. There are only a few drums in the set but they serve double time to echo in a deep rising rhythm that underscores the baroque organ or violin. She fully embodies the mime in between songs, freezing as soon as the music falls silent.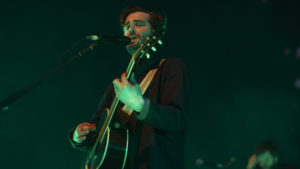 Kicking off with Ancient Names, Lord Huron launched right into their new material off their Vide Noir album. It's a departure from their two previous releases with a harder rock vibe and a focus on different material. This new album continues the band's exploration theme but focuses instead of the spirit world instead of the wilderness. Clad in a heavy trench coat, Ben Schneider is clearly enjoying himself as he dances across the stage, acoustic guitar in hand. The crowd sings along to every song and when the volume level drops on some of the older tracks the chorus of fans blends in seamlessly.
Four out of the six instruments on stage are guitars, though it's rare that most of them sound like a stringed instrument. Each member is equipped with an impressive array of equipment to generate the unique background that Lord Huron is known for. The topics are deep, covering life, death, sorrow, and a journey to the beyond while a projection screen in the background plays low-fi nature footage in front of the Lord Huron light up logo.