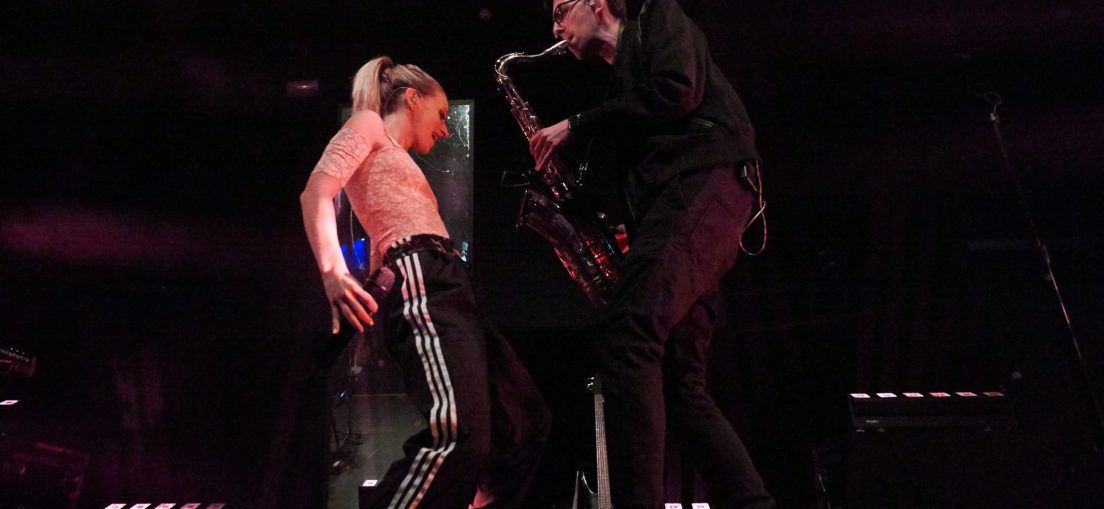 Article and Photos by: Andrew Kopanski
Boston, MA – Marian Hill's latest album Unusual was just released yesterday but there's nothing out of the ordinary about another high quality release from the band. Marian Hill is Samantha Gongol, Jeremy Lloyd, and Steve Davit – a group that met back in high school. They've continued to grow through each of their album releases, gaining platinum certification with 2016's "Down" that worked its way into more peoples' playlists after it appeared in an Apple commercial.
It's fitting that they're playing tonight at The Royale in Boston, a venue known to some only as the nightclub it turns into later on Friday and Saturday nights. That explains the early 7pm start time tonight, for many even on this rainy Saturday the night is just beginning. The house is full of couples looking forward to the sexy fusion of pop, jazz, and R&B to come.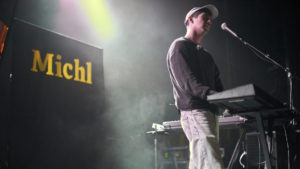 Michl (pronounced Michael) is a self-contained solo act. Set up in the middle of the stage he surrounds himself with equipment as his name is illuminated behind him with a small projector. He soon fills the space, the reverb behind his voice giving the impression that it's floating around the room. He effortlessly transitions from a flawless falsetto back down as he follows the ebbing bass line. His songs progress slowly but constantly maintain their intrigue as he consistently works the keys on his electronic kit, developing the ever changing music along with his words.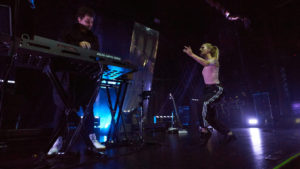 Kicking off with "Subtle Thing" off their new album Marian Hill shows their new R&B flavor along with Gongol's more delicate side. Sparse of music, the moody tune alternates between Gongol dancing up front and Lloyd on the drum pad. It's much less flashy than their older music but is equally captivating by its simplicity. Sax blaring, Steve joins them for the upbeat favorite "One Time." The experience of the band shows in its perfectly timed choreography and seamless transitions between members. Lloyd is the director, providing all of the background music along with the vocal samples. It's fun to watch the pair work, seamlessly switching between live mic and samples, Gongol nodding as she pauses for her backup vocals. This is where the band shines, in the integration between digital and live, Gongol is constantly in motion, dancing across the stage and leading the crowd jumping to the beat.
There are a few stops left on their tour, check them out at their website for more information.