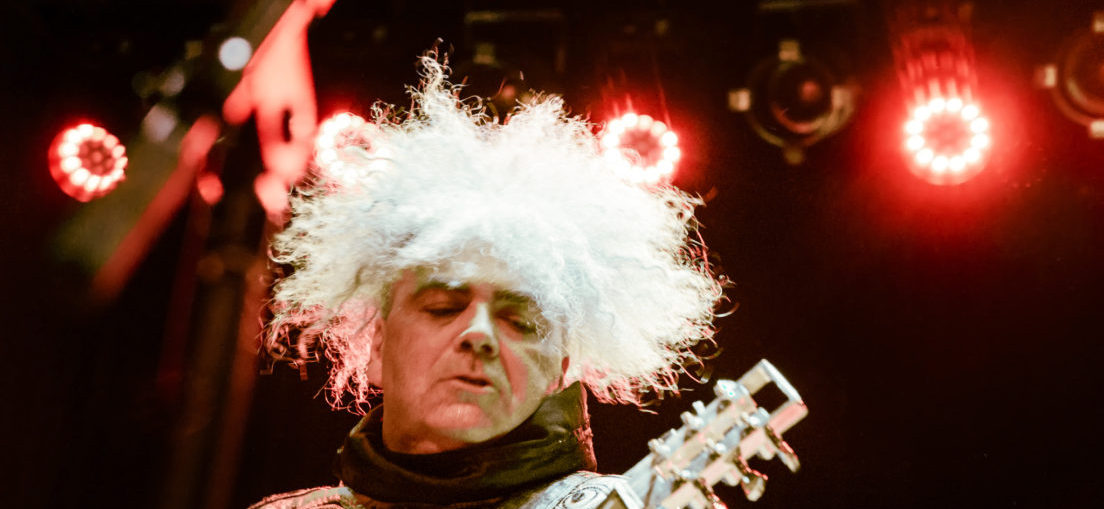 Article and Photos by: Steven Principato
Brooklyn, NY — Rapidly selling out one of Brooklyn's largest halls, Warsaw – as they do every time they are in town, The Melvins stood ready to fulfill their annual obligation to the rapidly growing parade of devout disciples wrapping around the block. Currently on a national tour in support of their latest release, Pinkus Abortion Technician (2018, Ipecac records) including several dates featuring up and coming supporting act, All Souls.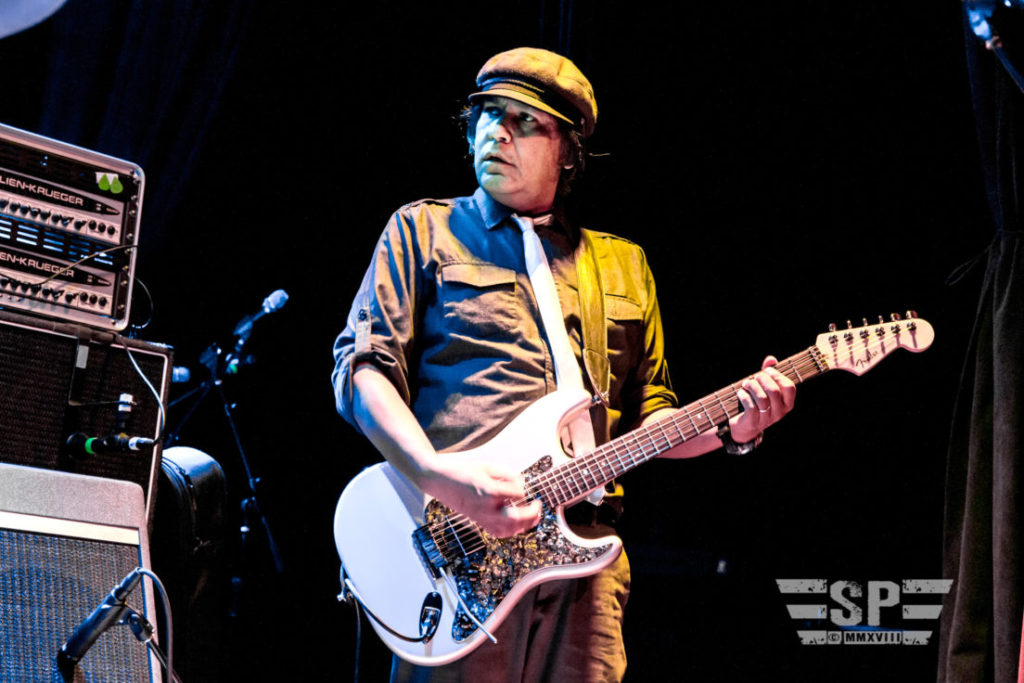 What appears to be a meteoric start for L.A. newcomers, All Souls – it's no secret that any band that is graced (or cursed?) with an opening slot for such a legendary act as the Melvins had better deliver. Fortually All Souls took to the stage armed with a collection of new tracks from there self titled debut, which naturally satisfied the raging horde of Melvins die-hards for a short time at least.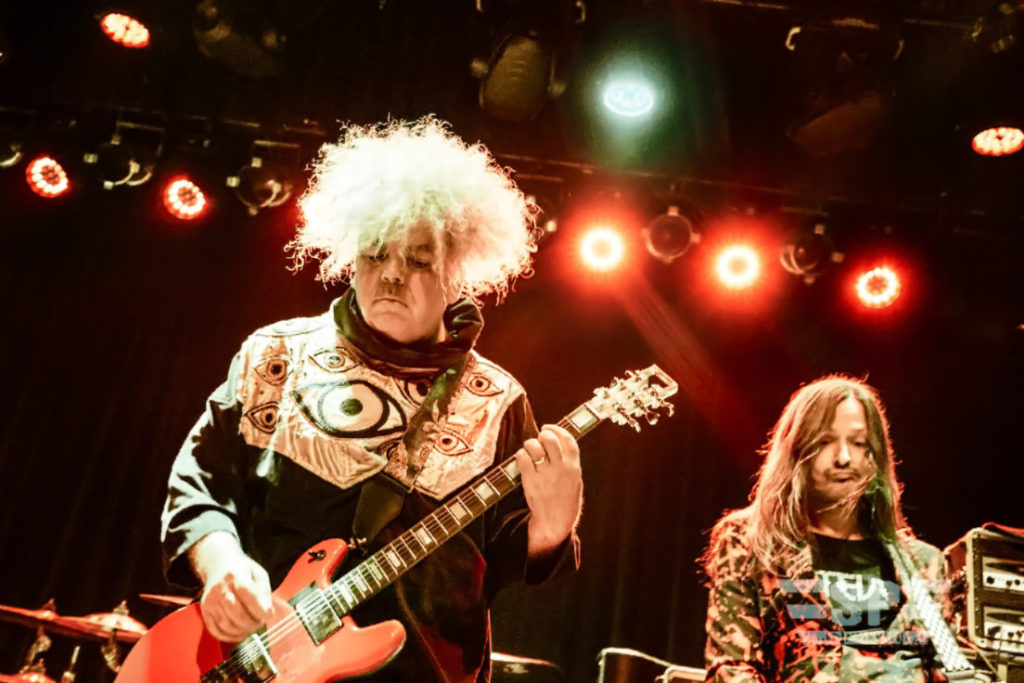 Taking the stage one by one as the sold-out room exploded into a frenzy, this latest incarnation of the Melvins featured occasional collaborating bassists, Jeff Pinkus – formerly of the Butthole Surfers in addition to their current bassist, Steve Mcdonald… as recorded in the studio tracks on their latest project featuring Pinkus.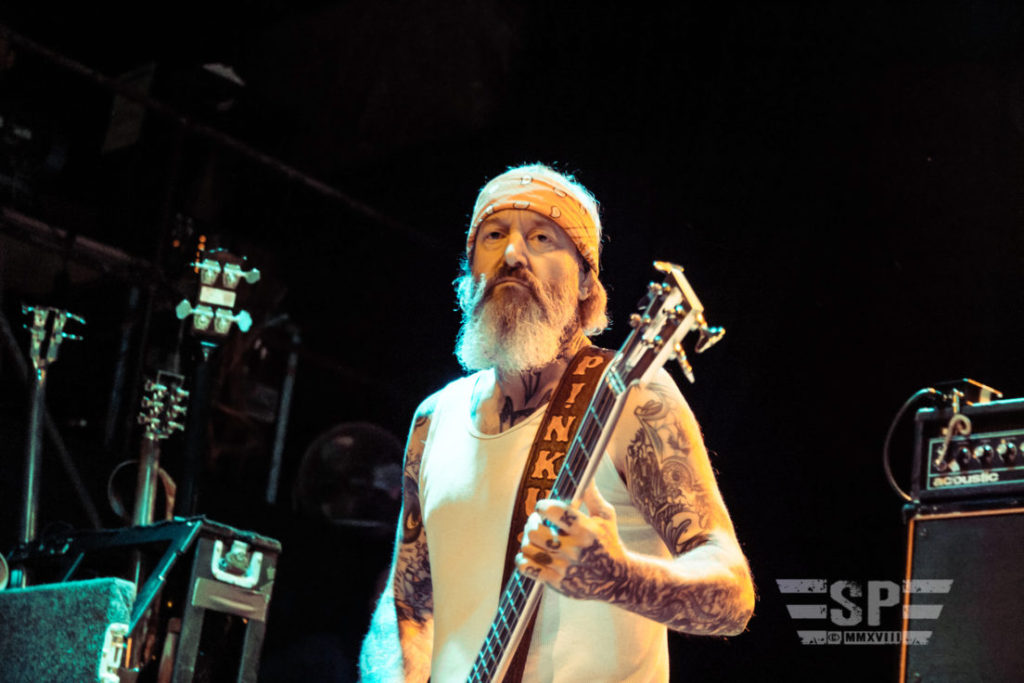 Covering a wide sample of their 30 + year catalogue from early favorites such as "At a Crawl" to their latest work from "Pinkus," they included a rough but memorable melding of the James Gang classic "Stop" with the Butthole Surfers number "Moving to Florida."  As per Melvins Tradition, there is little time for cheap and meaningless audience interactions; The Melvins blasted through the hour and a half, 18 song set with maximum efficiency, to the riff-happy ferocity of woolly-haired front-man and guitarist, Buzz Osborne. Wrapping up another crowd smashing set with no need for an encore proved once again that the band's legacy remains unstoppable.
By this point, It seems likely that it's a lifelong mission of this musical institution that is the Melvins to press forward in elevating the excitement of their aging, yet still growing fanbase. They have shown zero signs of ending any time soon, regardless of what sonic experiment the band attempts on the the next tour; it's half of what makes a ticket for this band such a hot item, no matter where they take the stage.
There is still plenty of time to check out The Melvins in a city near you, as they'll be on tour from now until August.