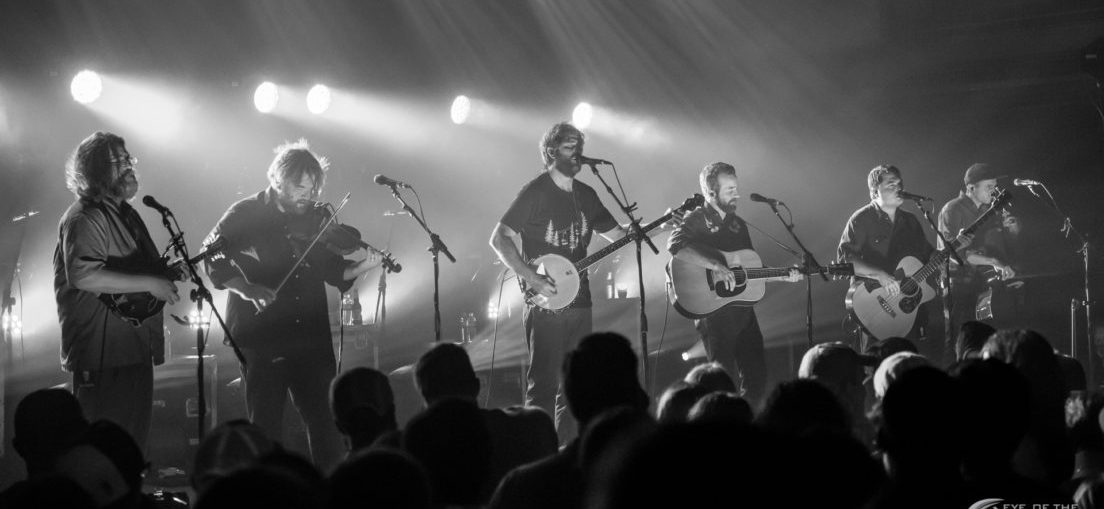 Article and Photos by: Sean Chagnon
Washington, DC — String bands have been in existence for a long time and the genre has morphed greatly throughout the years.  Although the instruments themselves have not had any major changes to them, the musicians that play them have had a profound effect on the evolution of the music made by them.   Greats like Doc Watson, Ralph Stanley, and Del McCoury have all made their mark in the genre and their influences can be heard in the bands that grew up listening to them. Trampled By Turtles have done just that and gone their own direction.  Their unique sound coupled with a wealth of talent has made them a staple in the "newgrass" music scene today. The release of their fifth album Palamino put them on the map by staying in the Top 10 bluegrass charts for an astounding 52 weeks.  An additional two albums have reached US Billboard chart number one spots. The band released their eighth album, Life Is Good on the Open Road, this month and are currently touring the U.S. in support of it.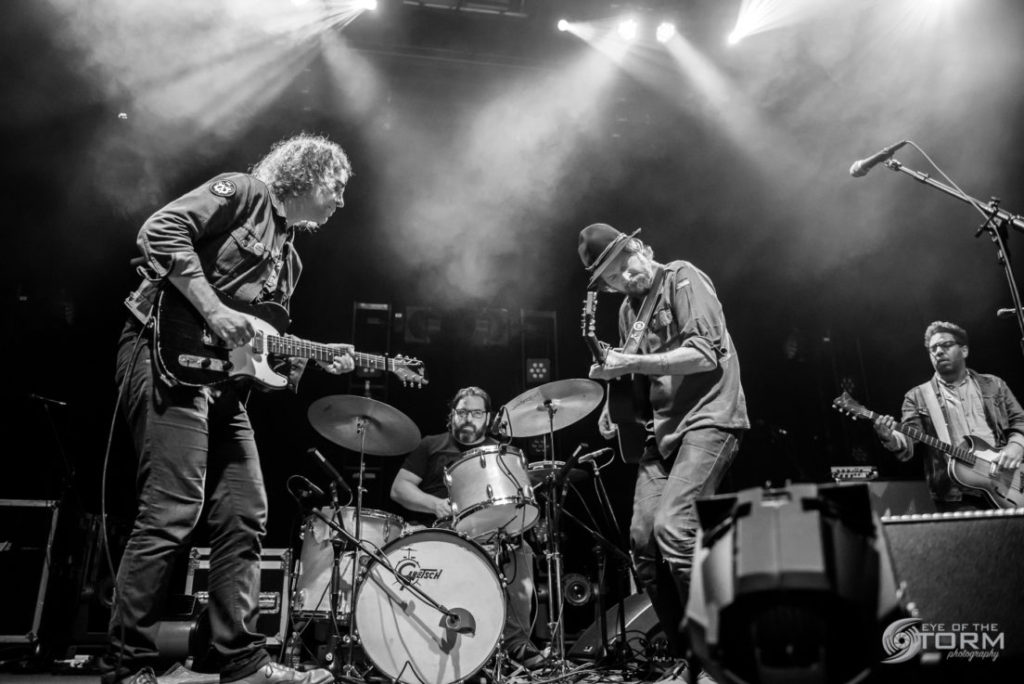 Joining Trampled By Turtles for seven stops on the tour is Hiss Golden Messenger from Durham, North Carolina.  Led by MC Taylor, the band kicked off the second of a two night stint with a bang. One can hear a distinct influence from Neil Young and Van Morrison in their music.  The bands energy was contagious and it was obvious from the dancing interactions between guitarist/singer MC Taylor and lead guitarist Phil Cook that they were having a blast and had every intention of getting the crowd primed for the headliners.  They did so successfully with a set that paired perfectly with the one to come.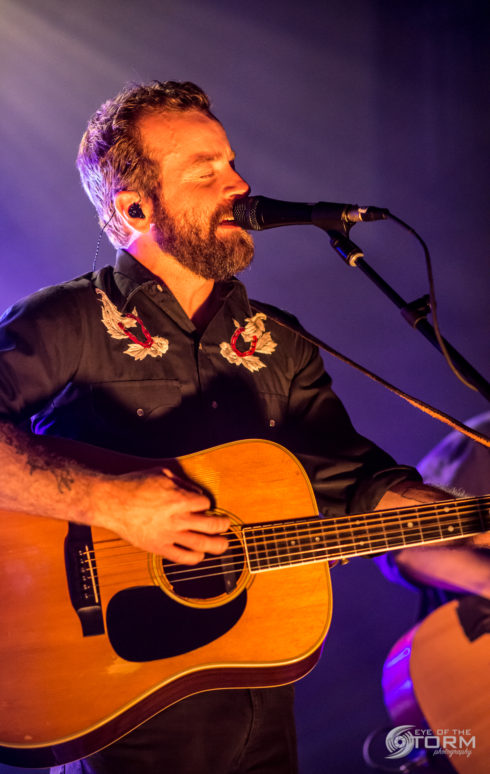 Trampled By Turtles took the crowd on a roller coaster ride of a set.  The range of their songs spans the entire spectrum of moods. The band covered them all from the dark, moody "Alone" to the white-knuckle speed of the banjo led "Truck."  Their vocal precision was demonstrated throughout the entire show by hitting harmonies that many top 40 performers would require digital assistance to achieve, and Ryan Young's animated fiddle playing earned him a well deserved spotlight throughout the night to the delight of the crowd.  The band covered over half of their discography and played many fan favorites such as "Midnight on the Interstate," "Victory," and "Wait So Long."
Both bands put on outstanding performances which attendees will remember for years to come. Trampled By Turtles will be on tour with various opening acts and at festivals in the U.S. and internationally through November.