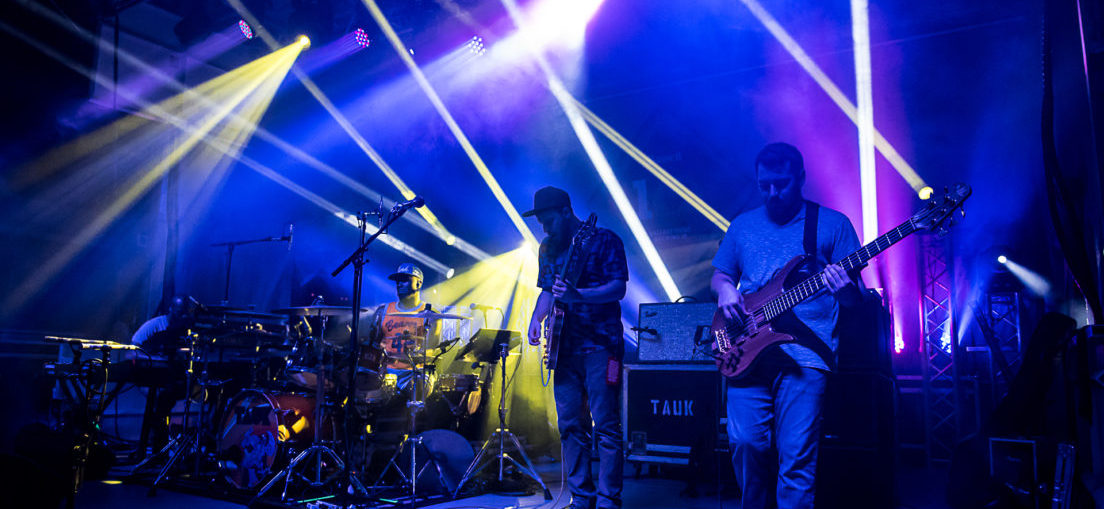 Article and Photos by: Sean Chagnon
Martinsville, VA – Tragedy is something every human has to deal with in life.  What makes some people special is they can take tragic events and turn them into something positive for others.  When Edwin "the Rooster" Penn and Walker Shank passed away in their 20's within a year of each other, Rooster Walk Music & Arts Festival was created by longtime friends William Baptist and Johnny Buck to celebrate their lives.  They have used these unfortunate events to bring music and people together and to also raise over $150,000 for local and regional charities in the ten years the festival has been running.  One of the charities is Penn-Shank Memorial Scholarship Fund which has taken over half that money raised and helped pay college tuition for one hard working student of Martinsville High School every year for the past decade. A newly developed charitable initiative that was created in honor of the late Todd Eure, another former classmate, is the Rooster Walk Music Instrument Program, which collects old instruments and pays for repairs and refurbishments to the instruments prior to putting them in the hands of Martinsville City and Henry County public school students.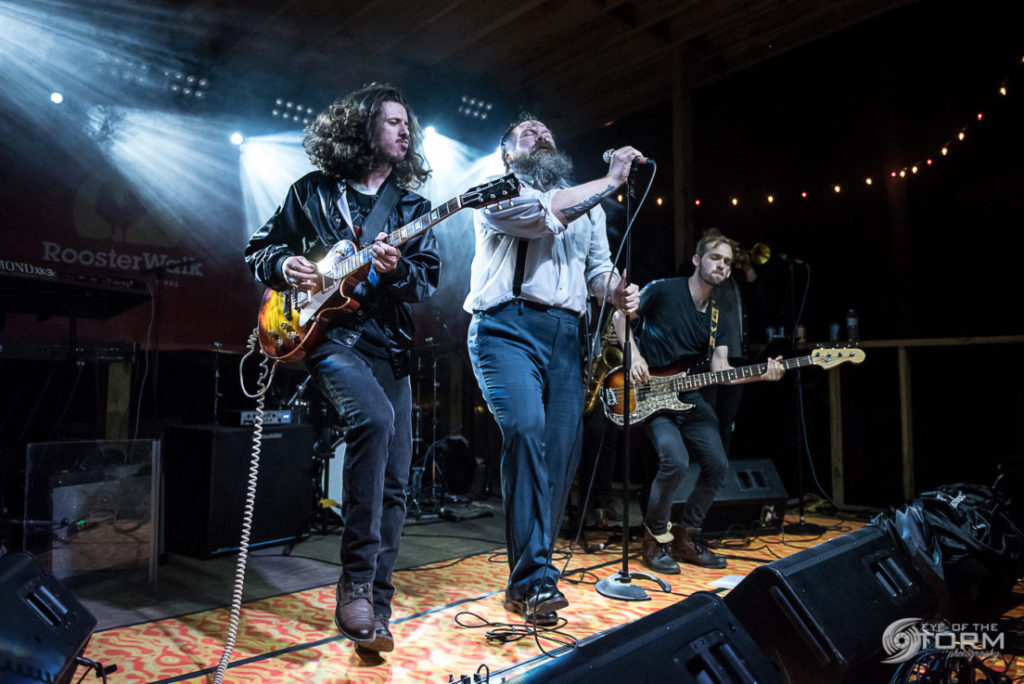 Day 1 was a late starting day consisting of three bands playing the shady Pine Grove stage.  The first act, Cris Jacobs, was originally slotted to play Sunday, but made the switch due to opening for Sturgill Simpson and Willie Nelson at the Anthem in Washington, D.C. on Sunday.  He gave the festival a proper start with his bluesy southern rock which was followed by Americana band Front Country.  Powerhouse nine piece funk/soul band The Commonheart closed the night with an incredible two hour set that consisted of many originals and a special tribute to the late Charles Bradley and Sharon Jones.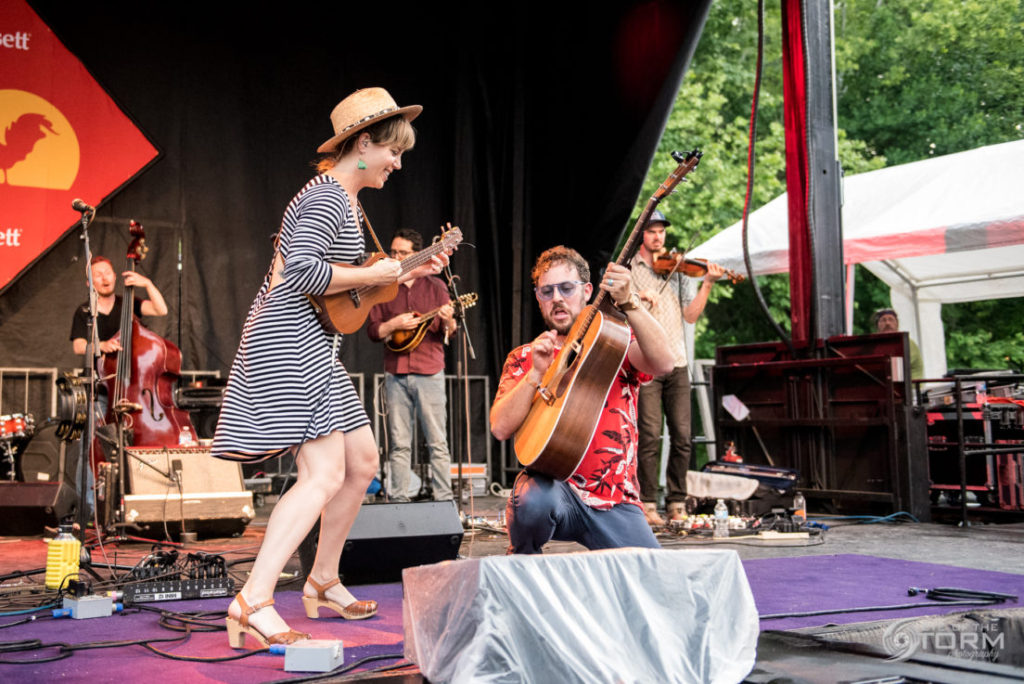 The remainder of the festival was a far contrast to the easy going day one.  With six stages active throughout the day, it was no easy task to choose who to go see.  Luckily, all the stages are within close proximity to each other and are situated to ensure good sound quality at each during simultaneous performances.  The organizers were savvy to minimize acts on the smaller stages when the main stage had performances ongoing, which allowed attendees to make the rounds or get some rest in the plentiful shade.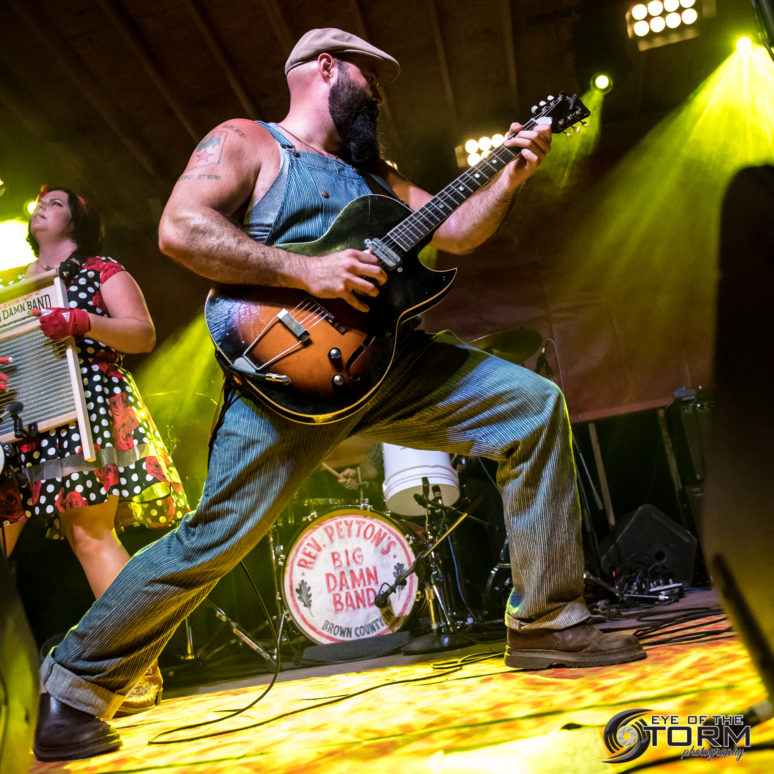 Highlights of day 2 included Kendall Street Company, a young, but very talented jam band from Charlottesville, VA; Billy Strings, a 25 year old bluegrass phenom; Jerry Douglas, a 14-time Grammy award winning musician; Sister Sparrow and The Dirty Birds, an uplifting 8 piece band led by the talented Arleigh Kincheloe and her brother Jackson; and Reverend Peyton's Big Damn Band, an in your face trio that gets hand clapping, feet stomping, and the beer flowing.  JJ Grey & Mofro closed down the main stage that night with their upbeat, yet soulful sound.  Despite the heat and humidity, all band members were looking sharp in their matching suits and rocked the crowd with a solid two hour set.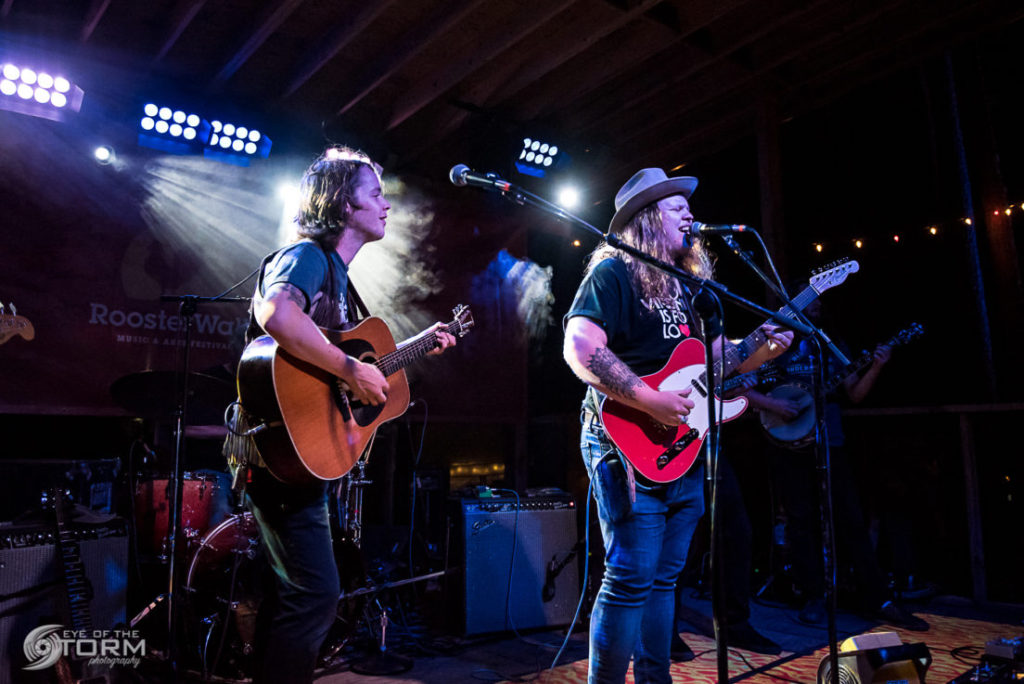 Late night sets included Tauk, a highly technical band that incorporates a complex light show, and the highly anticipated King and Strings, which consisted of Billy Strings and his band with 22 year old blues virtuoso Marcus King and Jeff Sipe on drums.  Billy and Marcus met for the first time mere hours before they played, yet delivered a stunning two hour performance that left the crowd in awe.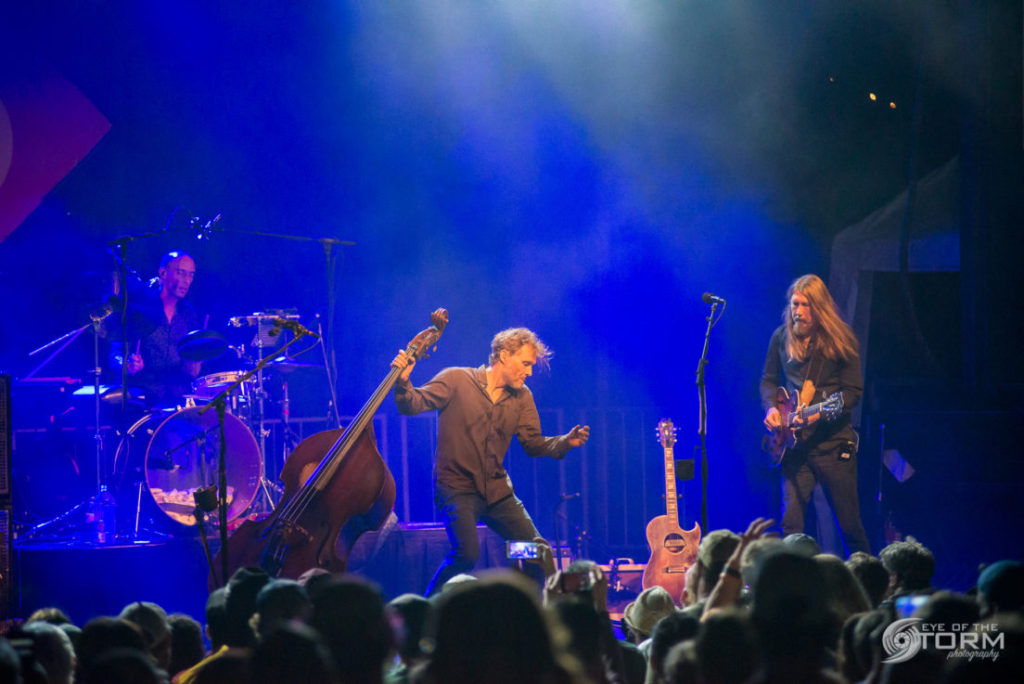 Day 3 brought another talent packed day.  The Marcus King Band wowed the crowd on the main stage with their signature blues sound.  Americana band Yarn followed them immediately at the Lake Stageand put on an energetic performance despite the heat and humidity earlier rain brought with it.  Dustbowl Revival was a crowd favorite that day.  Although they hail from California, they have a New Orleans party band sound complete with on stage antics that are entertaining in and of themselves.  Robert Randolph & the Family Band had the festival grooving to their lively performance and had the ever busy Marcus King join them on stage.  Headliner, The Wood Brothers, did not disappoint and had full crowd participation, especially with bassist Chris Wood endulging the crowd with his signature stand-up bass dance.  The Marcus King Band played another 2 hour set to finish the day which included an epic battle of the brass featuring guest Ron Holloway on tenor sax, and MKB's Dean Mitchell and Justin Johnson on baritone sax and trumpet respectively to wrap up their set.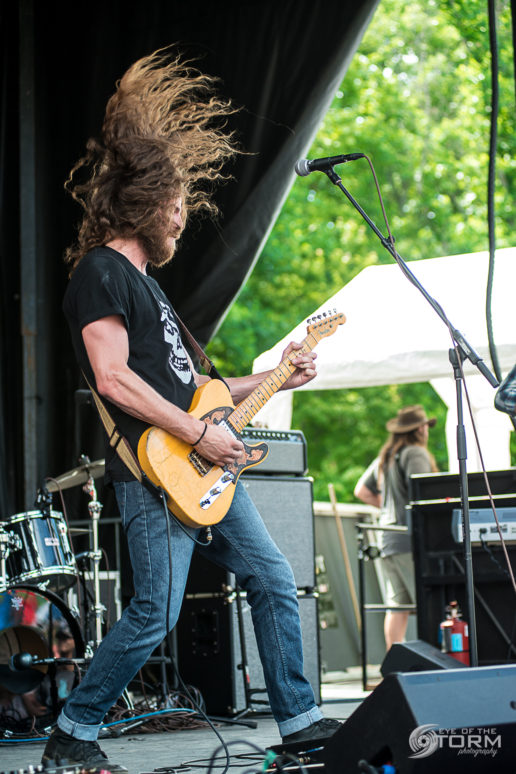 The final day had many more surprises in store. The Trongone Band was providing the audience with goosebumps during their tribute to Gregg Allman.  Singer and guitarist Andrew Trongone slayed with his guitar while flipping his mane of hair in all directions. Other notables were Dangermuffin with their reggae groove sound, Kat Wright with her 8 piece band, the solo performer Zach Deputy multitasking to create the sounds of a full band, and the Southern Belles providing their southern psychedelic soundtrack.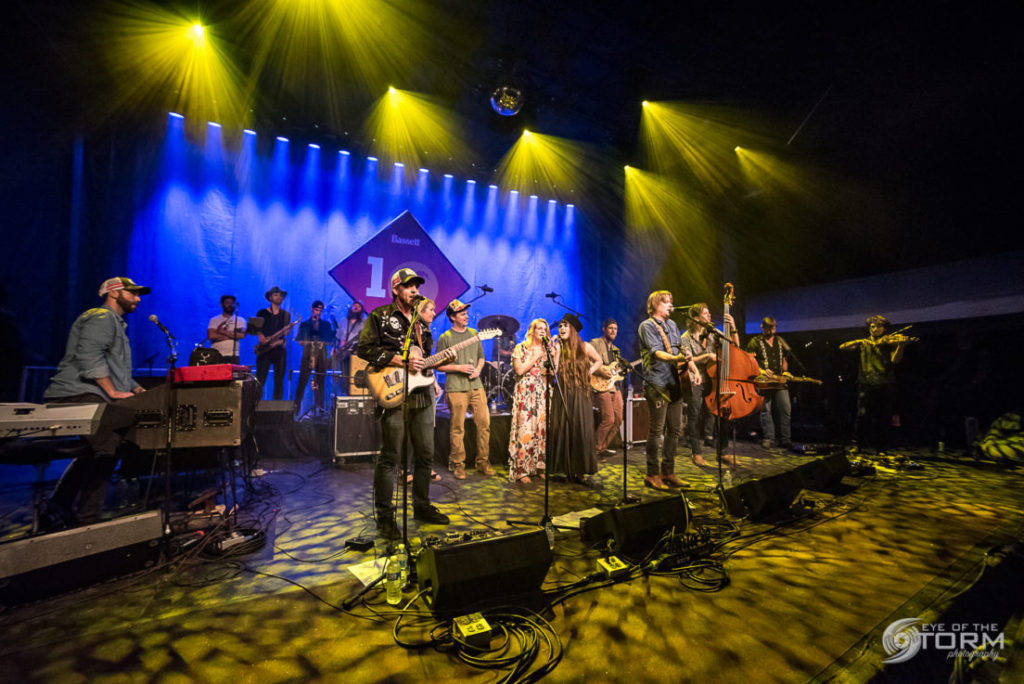 The final performance of the weekend was one of the most anticipated of the festival.  Yarn was performing a tribute to The Last Waltz by The Band dubbed The Last Yaltz.  Joining Yarn onstage was multiple performers who played throughout the weekend.  The stage was full of smiles and joyful noise which was reciprocated by the crowd.  There couldn't have been a better way to bring Roosterwalk 10 to a close.
Keep an eye out on Rooster Walk's website for video and audio performances of bands throughout the weekend and be sure to look into this small, family friendly, yet start studded festival to kick off your next summer!