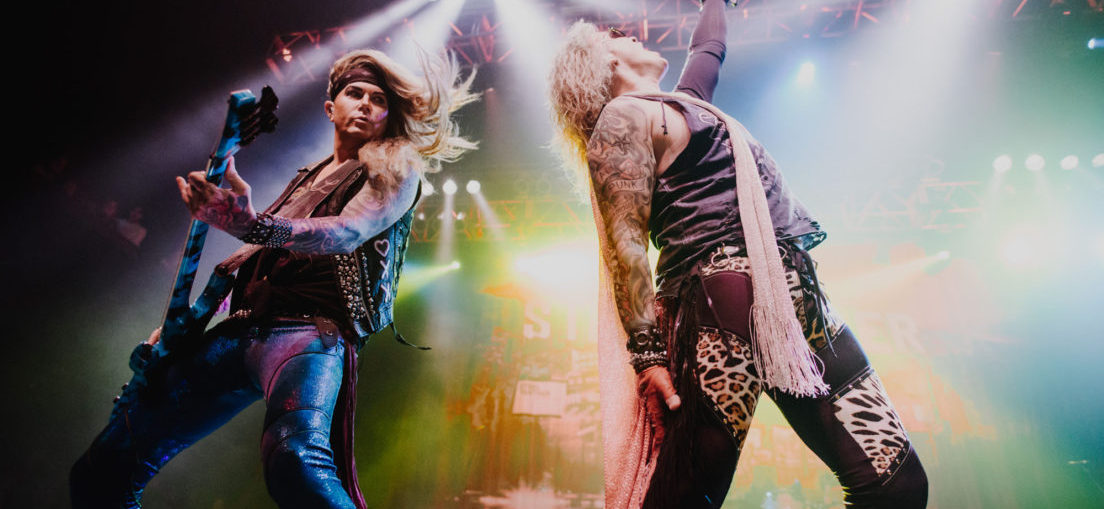 Article and Photos by: Richard Knowles
Boston, MA — Leopard print pants, hair spray, and a sense of humor that would make Larry Flynt blush. This is Steel Panther. The glam metal rockers from Los Angeles, California brought their Sunset Strip Live tour to the House Of Blues Boston last week and nothing was off limits.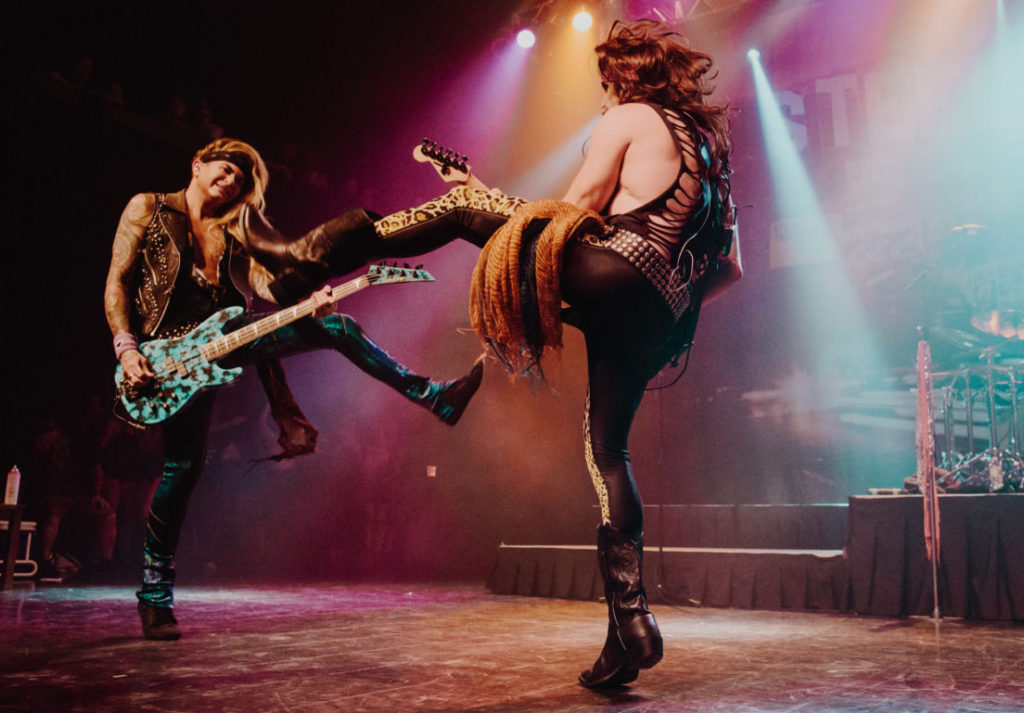 Getting the night started was Boston based rockers Bad Marriage. The band was actually on their way up to New Hampshire when they received the call about the opening slot. They did what any band would do in that situation and turned around to play arguably one of their biggest shows to date. It's always great seeing bands that are constantly hustling to establish themselves get the call; It enhances their performance to the next level because you never know when an opportunity like that will come again. The crowd was in their corner from the start and the band fed off that energy. It was the perfect setup for the nights headliner Steel Panther.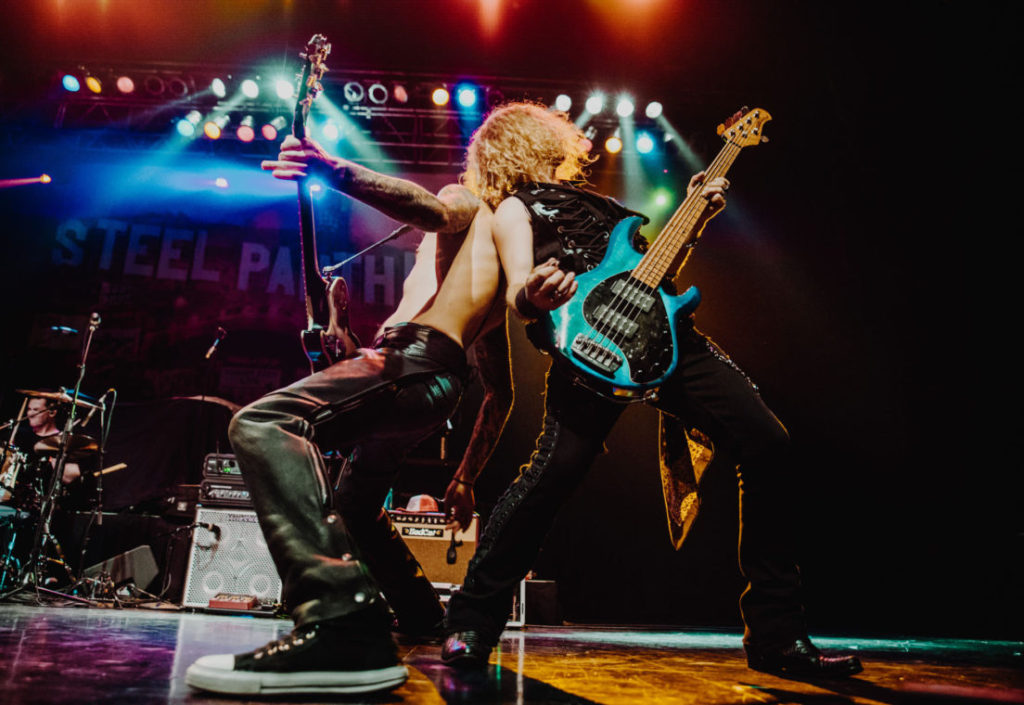 In order to fully enjoy Steel Panther you have to leave your inhibitions at the door. They say things on stage that will definitely get you to do a double take, but at the core of it all, this band is just four musicians that really love to rock out. Their enthusiasm is full throttle from start to finish, and with a very devout fan base whose presence is heavily felt at their shows, it's an awesome experience to witness. The songs, well the songs are not to be played near your mother. Although, if you ask Steel Panther they'd invite your mom in a second. "Glory Hole," "Poontang Boomerang," and "Goin' in the Backdoor' are definitely some fan favorites. (All of which were played on this particular night.)
As mentioned before, at the core of this band there's an immense amount of talent. It can often times go overlooked through the jokes, but it's absolutely there. Guitarist Satchel can shred and Singer Michael Starr has a dynamic vocal range that allows him to hit those famous glam metal high notes like a champ. It's truly a rock and roll experience you have to witness firsthand.
If you see the Sunset Strip Live tour coming to a city near you, drop what you're doing, find some hair spray and leather pants and go party with Steel Panther! You won't regret it.