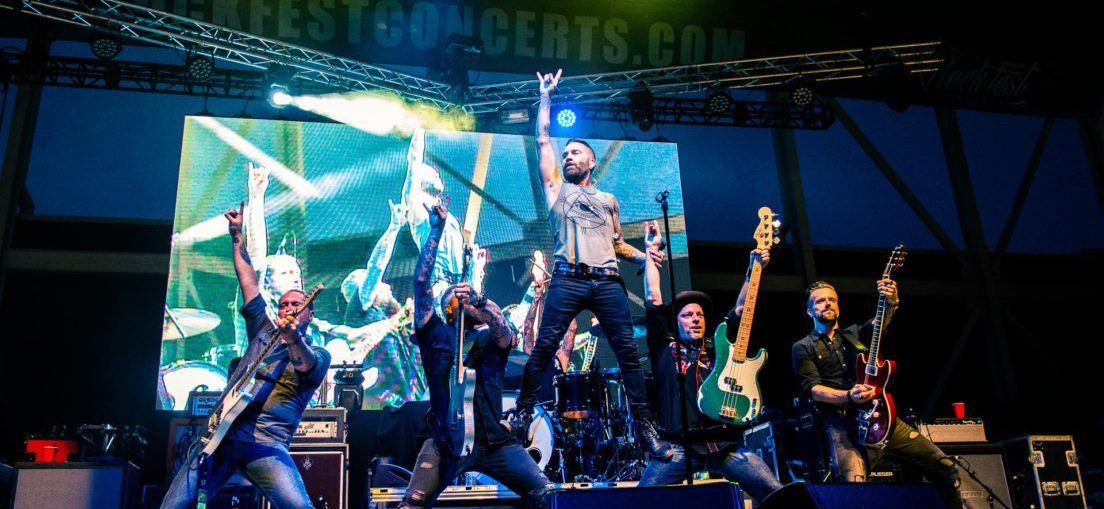 Article and Photos by: Michael Flores
Miramar, FL – Loudwire's inaugural Gen-X Summer Tour made its way to the Miramar Regional Park Amphitheater on the perfect summer evening before the Independence Day holiday. Catering to the MTV generation, fans of Buckcherry, P.O.D., Lit, and Alien Ant Farm came together to see a lineup of some of the best '90s American rock bands to hail from South Cali.
The evening kicked off with Alien Ant Farm, from Riverside, California. They got fans fired up playing their hit song "Movies" before taking a moment from their set to reminisce about the days when "MTV used to play music videos."  Alien Ant Farm closed their set with fan favorite "Smooth Criminal," originally made famous by Michael Jackson.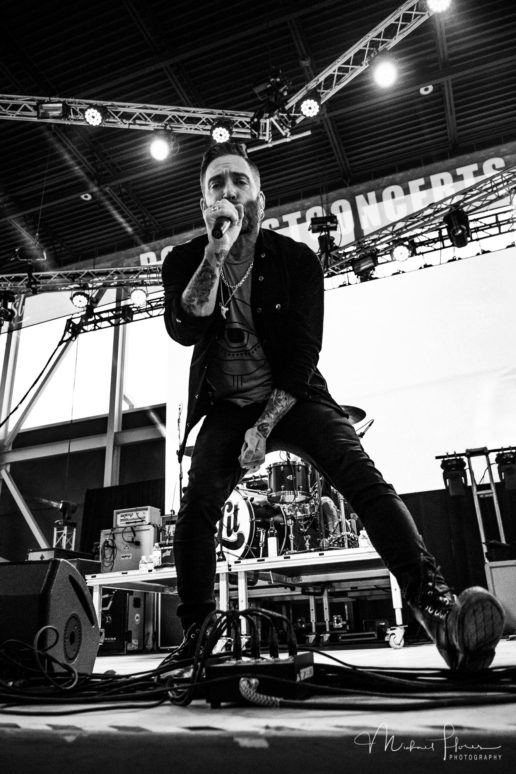 Up next was Lit, from Fullerton, California. Lead singer A. Jay Popoff was a great performer with a great mix of showmanship and fan interaction.  He shared how the band was only ten days into the tour but was excited, as summer is his favorite time of year for music.  He then proceeded to play "Zip-Lock" getting his fans up off their seats and jumping in unison with him. Lit ended their set with a personal favorite, "My Own Worst Enemy."  The song caused fans to rush the barricade in front of the stage trying to get in on the action, only for their security team had to clear the area.  To conclude their great performance A. Jay Popoff was carried by two band members giving you a glimpse of camaraderie between them. Definitely, the most dynamic performance of the night.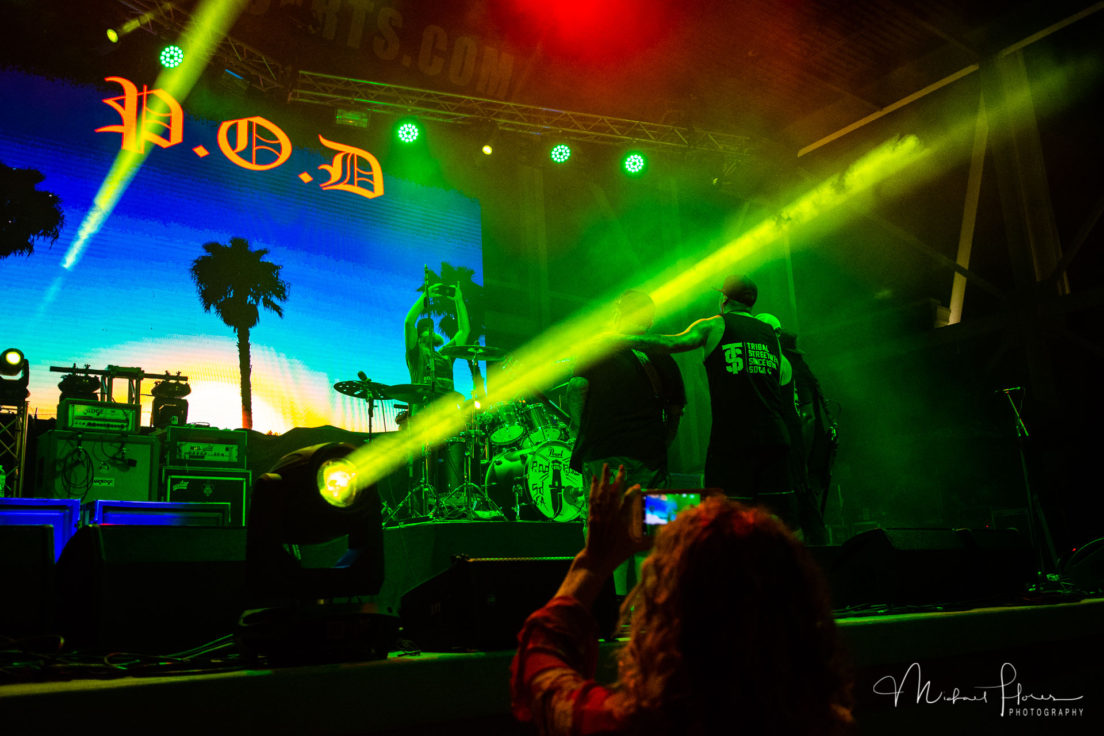 Following Lit's performance was P.O.D., a Christian nu metal band from San Diego, California. Straight out of the gate, P.O.D. came out performing strong with their song "Boom," getting fans wild and crazy. Lead singer Sonny Sandoval was full of energy running around the stage and constantly invited the crowd to put their hands in the air. P.O.D. later performed their famous "Youth of the Nation" and invited young kids from the crowd to sing with him to reinforce their message that kids are the future of this country.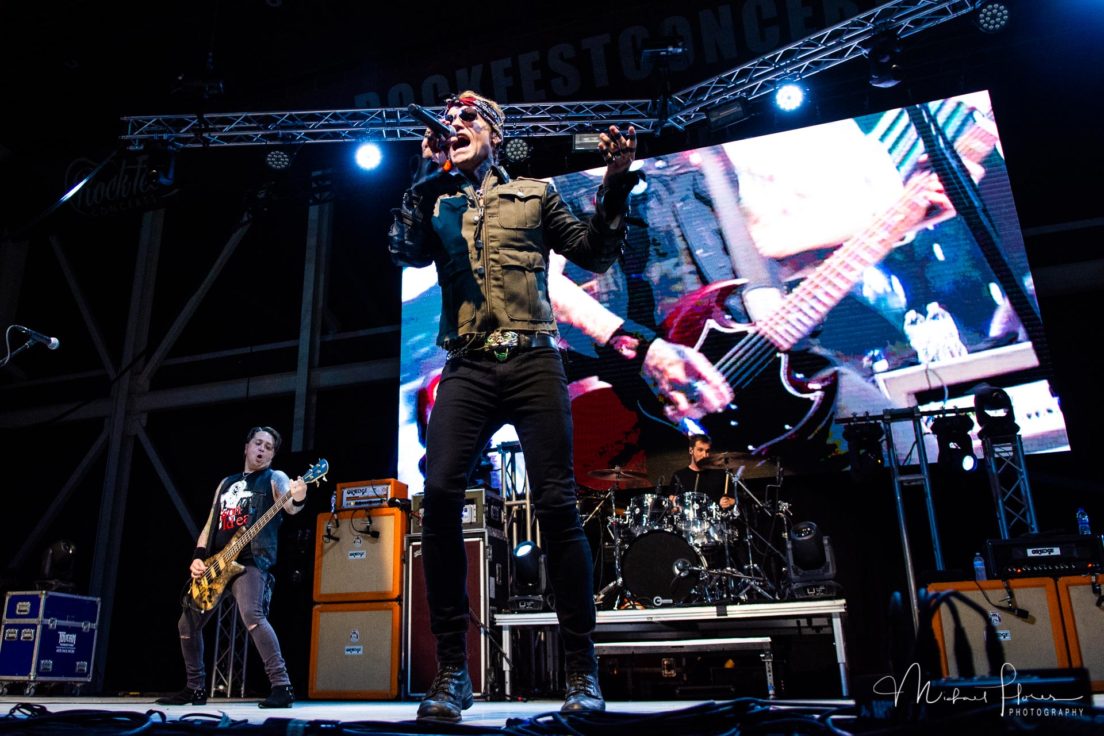 Last, but definitely not least was, Buckcherry, hailing from Anaheim, California. Lead singer Josh Todd started the set decked out in black jeans and a leather jacket. I thought to myself how could anyone be wearing that much clothes in the summer south Florida heat, but it was only a matter of time until he lost the layers and finished the rest of his set shirtless. Despite having an extended sound check due to some technical issues, it took a couple of songs for the sound to find its groove.  The dwindling crowd seemed to enjoy the rest of the set. Buckcherry definitely surprised the crowd with "Say Fuck It," a cover of Icona Pop's song "I Love It" with some modified lyrics. However, it wasn't until "Crazy Bitch" that fans were completely satisfied with their trip down memory lane.
Overall it was very nostalgic to watch these California bands perform live and a must see show if they are coming to a city near you. Loudwire's Gen-X tour will continue the national tour throughout until early September.