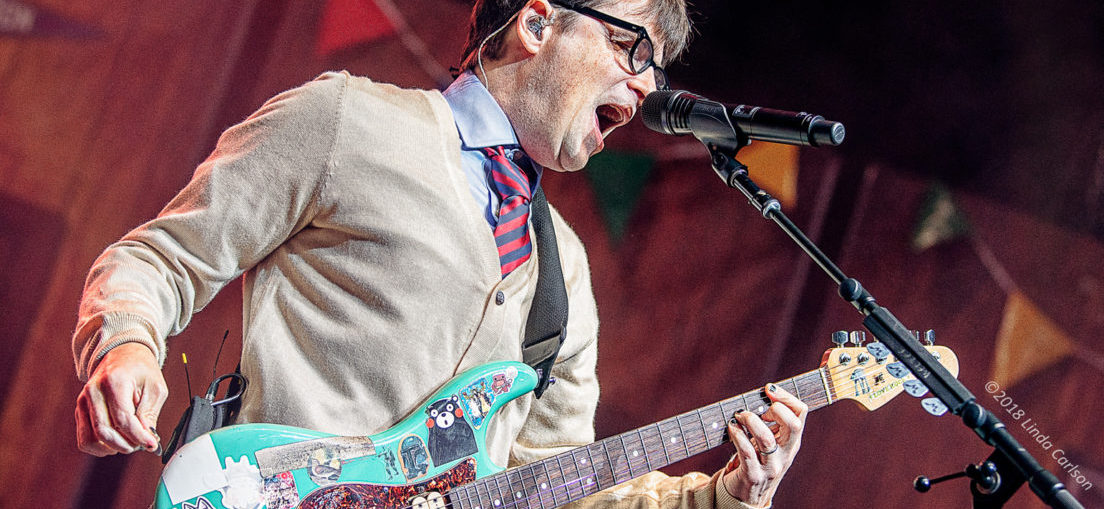 Article and Photos by: Linda Carlson
Cincinnati, OH – A tremendous blast of classic alternative rock took Cincinnati by storm on July 6 as Riverbend Music Center hosted co-headliners Weezer and The Pixies for a night of lively music and fun.  Although these bands have played together in the past, this is their first full tour together, traveling across North America through the entire 2018 summer.
You couldn't have asked for a more perfect evening for a romp with favorite tunes from the 1980s through today.  The heat wave that had scorched Cincinnati for several days had subsided and on this evening, cool temperatures and a gentle breeze kept the pavilion and lawn attendees comfortable.  The mood was ripe for a good time and the bands did not disappoint.
From Liverpool, The Wombats started the evening with spirited tunes and good vibes.  Currently promoting their 2018 album Beautiful People Will Ruin Your Life, this threesome brought a surge of energy to the stage. Their seven song set began with "Cheetah Tongue," and closed with a lively rendition of "Let's Dance to Joy Division."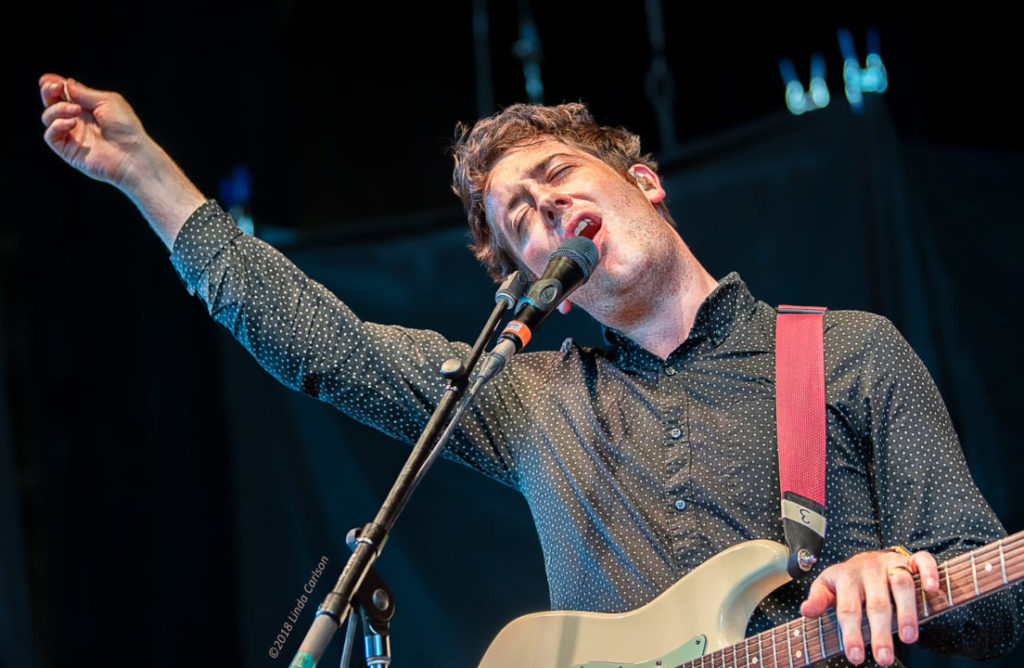 Hailing from Boston, The Pixies were enthusiastically welcomed by their fans as they entered the stage.  Black Francis (lead vocals, rhythm guitar), Joey Santiago (lead guitar), David Lovering (drums) and Paz Lenchantin (bass) brought their A-game.  With a rich repertoire from which to pull dating back to their first album, Come On Pilgrim (1987), through their newest album, Head Carrier (2016), filling their 75-minute set was not a problem.  In fact, their 21-song set featured selections that had the crowd jumping up and down, as well as ballads that slowed the mood.  The overall effect was an emotional journey with highs and lows, the raucous and the sublime.  Of note, at one point later in the set, Santiago removed his straw hat and played his guitar by seesawing the hat across the strings, pausing intermittently to allow time for the crowd to cheer.  Simply amazing.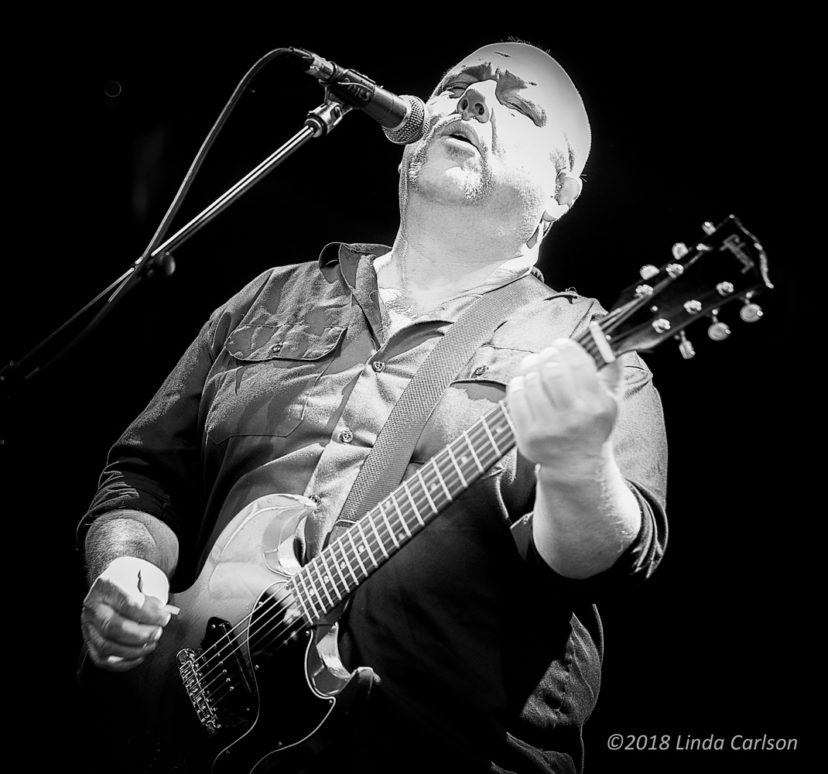 By the time Weezer hit the stage, the pavilion was full and the lawn was burgeoning with fans ready to rollick to a 20-song musical thriller.  Their set led the audience through a number of transformations of lead singer Rivers Cuomo.  He came on stage looking at first like that quirky, off-beat, somewhat awkward cousin who somehow managed to channel both Marty McFly and Mr. Rogers, with a cardigan, button-down shirt and tie. He later changed to the soccer jersey from the video for "Undone – The Sweater Song", then to a captain's uniform and finally to a sleeveless black t-shirt and jeans.  The band entertained their fans, opening with "Buddy Holly" and playing many favorites including "Beverly Hills," "Pork and Beans" and even a cover of The Turtles' "So Happy Together."  They also performed "Feels Like Summer" from their eleventh studio album, Pacific Daydream, which was released last year.
The crowd could not get enough.  The energy was electric!
The Weezer / Pixies North American Tour continues into mid-August.  Check out tour dates at https://weezer.com/tour/ and http://www.pixiesmusic.com/shows/.