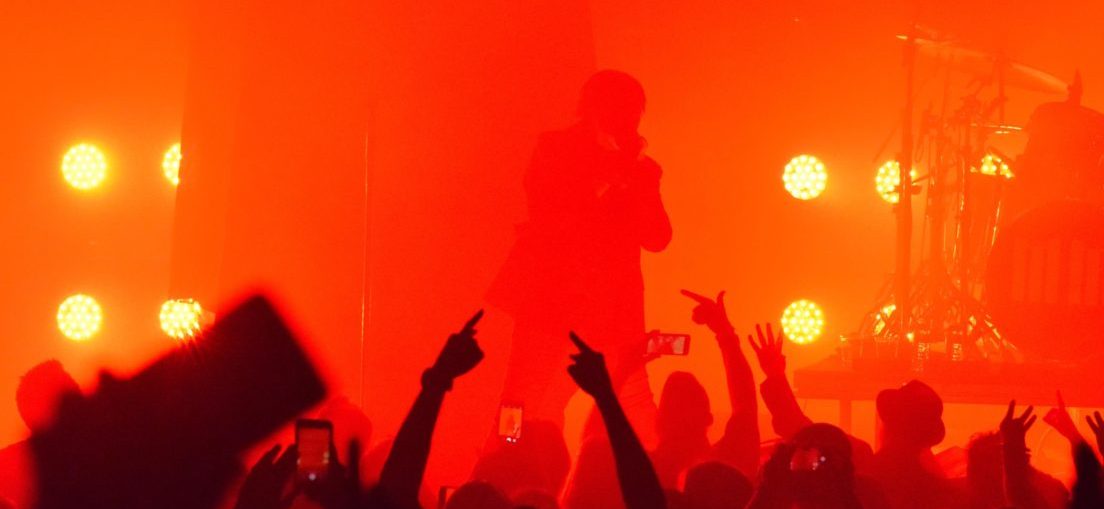 Article and Photos by: Michael W. Bright
Louisville, KY – Marilyn Manson took a break from this summer's, "Twins of Evil: The Second Coming Tour," co-headlining with Rob Zombie, to play four solo shows that fell right in the middle of "…Evil." Sunday night's performance at the Palace Theater also fell right after a bad case of the flu caused the cancellation of Manson's half of the Toronto show eight nights before. Although the Palace show was billed as part of the "Twins," tour, one of the twins was missing.
Montreal's, Deadly Apples, opened with a hefty and hearty set in spite of their spare discography. They proved a good match with Manson and will continue with the tour through the summer.
Manson got a chance to expand his set a bit with some songs he might have had to leave out when paired with Zombie. The usual ten song set grew to thirteen, including the tour debut of the rare gem, "Tourniquet," from 1996's chart-topping second album, Antichrist Superstar, and the set opener, "Cruci-Fiction in Space," from, Holy Wood (c. 2000), another rare find on the Marilyn Manson setlist. 
They wound up the evening with two of their most successful singles and videos, "The Dope Show," and "The Beautiful People," before earning a second encore, "Cry, Little Sister," their most recent single and video. 
While there may be more dates added, the tour with Rob Zombie ends August 29th. Check http://www.marilynmanson.com.