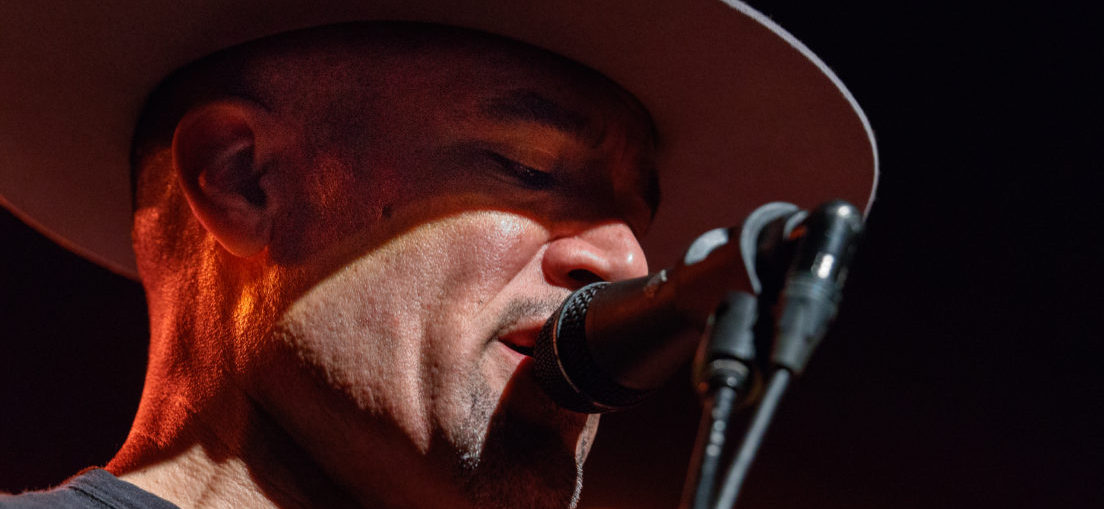 Photos and review by: Jason Robey
TEMPE, AZ — The blues duo of Ben Harper and Charlie Musselwhite brought their "No Mercy In This Land" tour through the valley Friday night, transforming the mid-size venue into what felt like an intimate club. The stage set was simple, with chairs for the show's stars set only a couple feet from the edge, closely flanked by an upright piano and couple small amps, with a drum kit just behind, and an open suitcase in front of them. With no opening act, the night belonged to the tight-knit group.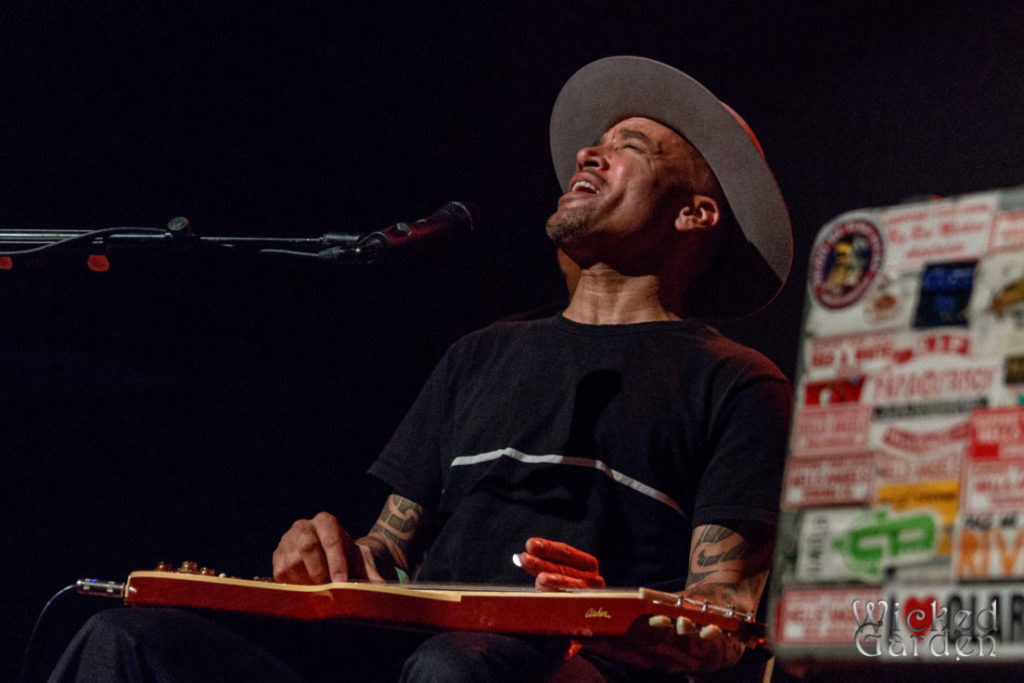 The lights went down as the backing band took their places, and Harper and Musselwhite stepped to the stage to sound of a roaring crowd. They took their seats at the front, Ben with a lapsteel guitar and Charlie with his mouth harp, and kicked into the opening notes of The Beatles' "Yer Blues." The group continued through their smoky, blues-drenched set, made up mostly of songs from the two albums they've released as a duo and a few covers, giving the crowd nearly two hours of music. 
Harper, who regularly records and tours with a handful of different backing bands, teamed up with Musselwhite in 2013 for the album, Get Up, which received a Grammy for Best Blues Album. By that point, Harper had released ten albums, and Musselwhite had 28 to his name, recording with other blues legends such as B.B. King, Eric Clapton, and John Lee Hooker. They joined forces again earlier this year for the album No Mercy in This Town, most of which was included in tonight's set.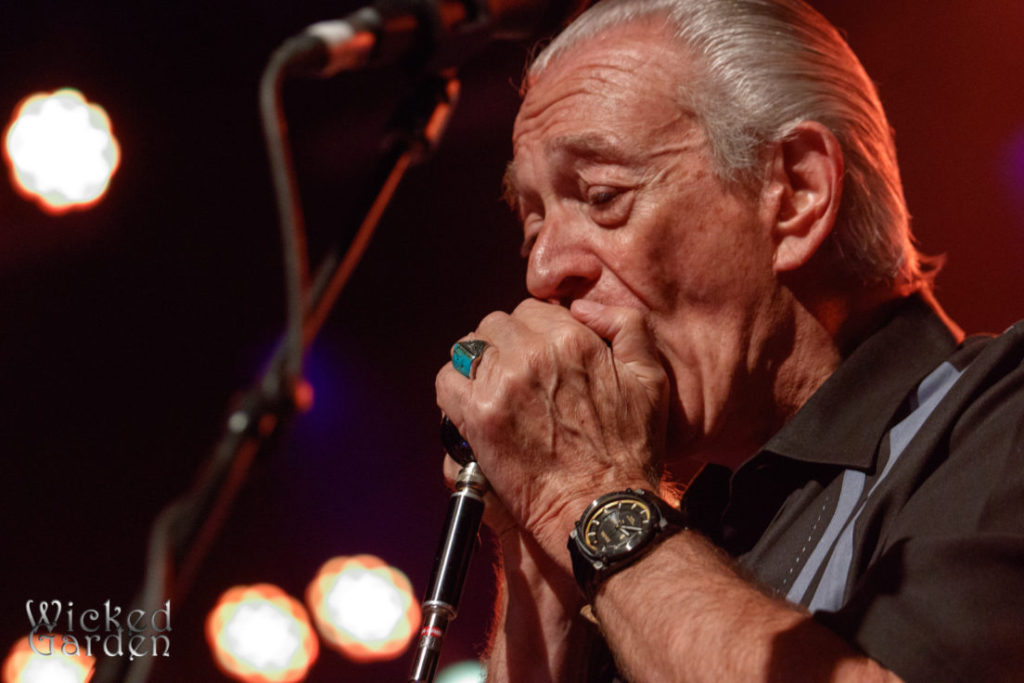 During a thunderous take on "Found the One," Harper and Musselwhite stepped aside for a drum solo by Jimmy Paxson so intense, he managed to change a broken drum head in the middle without missing a beat. Musselwhite then took over vocals for a rocking rendition of Prince Conley's 1961 blues classic, "I'm Going Home." The group blew the audience away with a rousing cover of 1929 Kansas City Joe song, "When the Levee Breaks," probably better known to this crowd by Led Zeppelin. They took a bow and stepped momentarily off stage, to be called back only moments later for an encore consisting of a trio of songs. The final song of the evening was a slow, heartfelt performance of "All That Matters," the only song to feature the piano, to which Harper put down the mic and stood at the edge of the stage shouting the final verse. 
Catch Ben Harper and Charlie Musselwhite on tour through mid-September, before Harper goes on the road with his band, The Innocent Criminals.