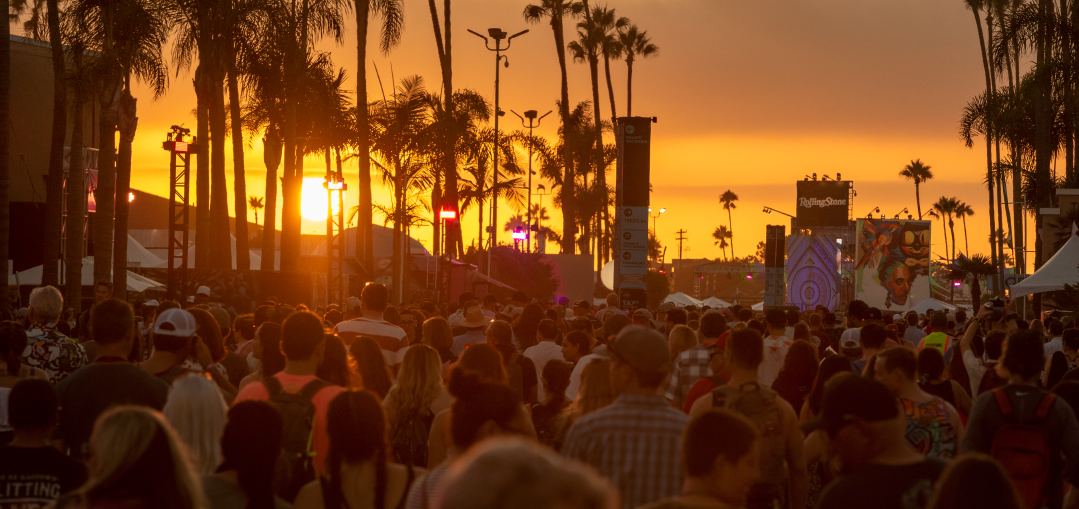 Article and Photos by: Charles Yamabe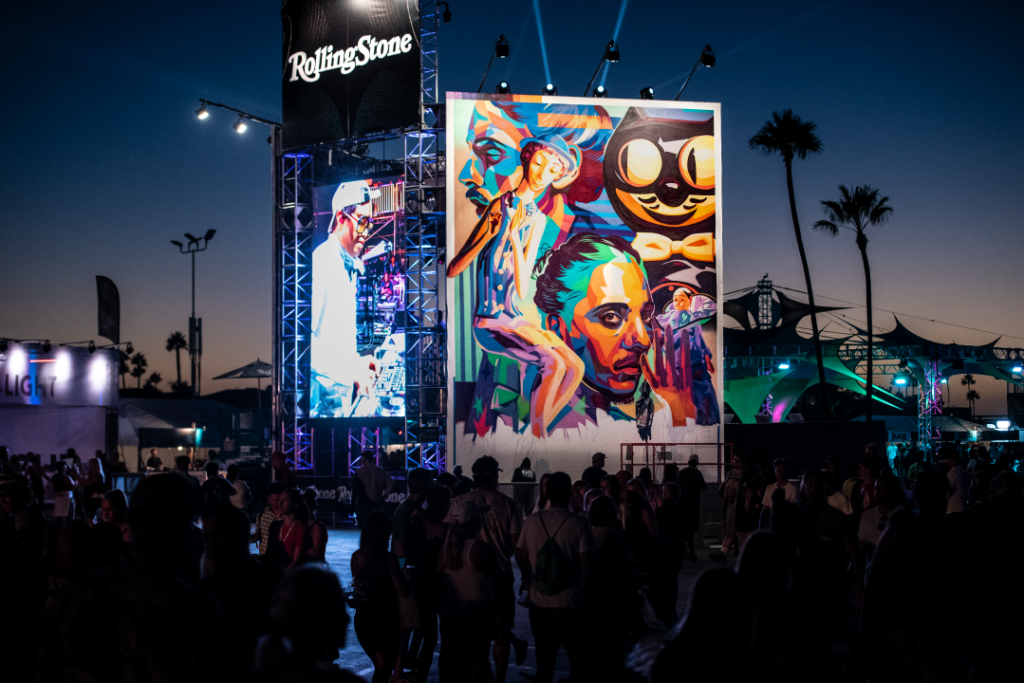 Sand, sun, food, music, art, comedy, and perfect weather… Really, what more do you need in life? After finishing up three outstanding days in the middle of a horse racing track, all I can say is "Man, I'm exhausted… But what a blast!"
KAABOO the festival that takes place in the middle of a horse racing track, less than a mile from the ocean, nestled in a small beachside community. Heading into the festival I didn't really know what to expect. I mean sure I watched all of the highlight videos, read all the reviews, and looked through all of their pictures… But you can't ever really know a festival until you get deep inside it and even then it can take a day or two. Especially with so many festivals out there making extravagant claims while vying to be the best.
We made the decision to stay in downtown San Diego which is located about 40 minutes from Del Mar Racetrack where KAABOO takes place. The festival gives plenty of options on how to get to and from the racetrack. Amtrak (which costs around $24  each way and takes around 40 minutes plus a $7 fee for the shuttle to the festival), Coach service (varying in price depending on location with one way or full weekend options), driving (averaging $50 for parking), and of course ride sharing (which we chose.) It came out to around $35 on our way to the festival and anywhere between $45 and $100 coming back from the festival (depending on the time at which we left and the surge pricing.)
Upon entering the racetrack we were guided by festival workers to what appeared to be a dirt road but quickly became apparent that it was in fact a racetrack itself. All of my Grand Theft Auto and Forza dreams suddenly came to life as we sped along the track to the designated Uber drop off zone. Stopped in the zone we were guided on foot to a tram waiting area. The line for the tram was short and came around every 5 minutes or so. Once on the tram we whisked away on a larger racetrack to the festival entrance. 
Entering the festival similar to most festivals with lines for those with a bag and those without. There are also separate entrances for VIP versus regular wristbands.  KAABOO is split off into 6 different stages containing music, food demonstrations, and comedy. The nice thing about this festival as compared to others is that KAABOO is basically situated on one long boulevard. You are really just walking in an almost straight line from one main stage to the next with little courtyards along the way. This is preferable as it allows you to see everything and, as an added bonus, makes it easier to find your friends.
There truly is so much to see and do at KAABOO. Everywhere you look there is an artist doing a live installment on medium to massive canvases. There is also an entire indoor (air-conditioned) section devoted to purchasable art, with pieces ranging from paintings, sculptures, and jewelry there is something for everyone. It's also a nice place to get away from the sun while browsing.
This year's music lineup was exceptional with something for everyone. KAABOO brought on rock gods Foo Fighters, rap icon Big Boi, pop princess Katy Perry, reggae pioneers the Wailers, and R&B legends Earth Wind and Fire just to name a few. The stages are spread out far enough that there isn't any overlapping in sound. Also, the way the bands were scheduled (and the size of the festival) allowed time to see just enough of one band before you had to move on to the next. Smaller courtyards off of the boulevard (between the north and south main stages) hosted the smaller, lesser known bands. This was awesome because as you traveled from one main stage to the next it allowed for the discovery of new music. You might just happen to walk by and hear something you like and want to check it out. I also couldn't help but notice the lack of an electronic music presence at the festival. Sure, there were DJs at some of the sponsored tents but no headliner acts. This was a clearly intentional move to keep the mature theme of the festival. It's this kind of forethought that attracts a more music-minded adult crowd.
Speaking of an adult crowd… KAABOO is definitely an adult festival. With added bonuses such as massage stations, makeovers (blowouts provided by Dyson), IV therapy, and healthy food options it absolutely caters to a more mature audience. Even viewing bands was a pleasure and not a chore. There wasn't a whole lot of pushing, crowding, or rude behavior. If you wanted to get closer to (or further from) the stage you could easily work your way through the crowd. Except for one occasion, I experienced nothing but respect from my fellow festival goers. This made all of the difference from many other festivals I experienced.
All in all KAABOO Del Mar is the kind of festival that would make me once again fly all the way across the country to attend. The people, the scenery, the weather, and just the all around vibe make it such an exceptional festival. If you want to attend the festival next year dates have already been set for September 13-15. You also have the option of attending one of the other KAABOO festivals taking place in Texas or the Cayman Islands.