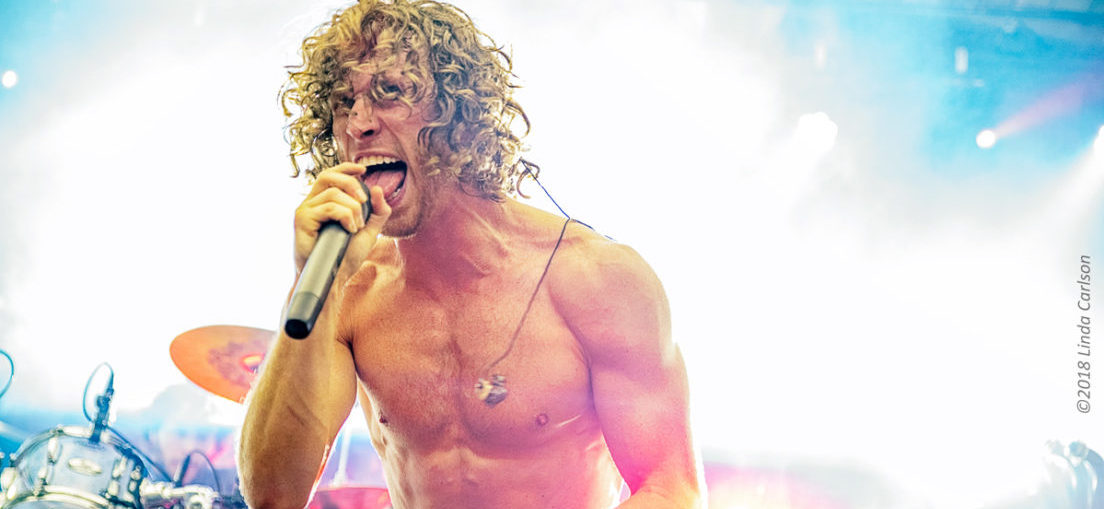 Article and Photos by: Linda Carlson
Lexington, KY – Nothing More is one hard-working touring band.  Sprinkled throughout their aggressive large venue tour with Five Finger Death Punch, Breaking Benjamin and Bad Wolves, Nothing More has been headlining smaller clubs and venues to bring their music to more intimate stages and fan experience.  On September 2, the band headlined at Manchester Music Hall in the brewery district of Lexington KY.  Bad Wolves also made the journey to Lexington to support the gig.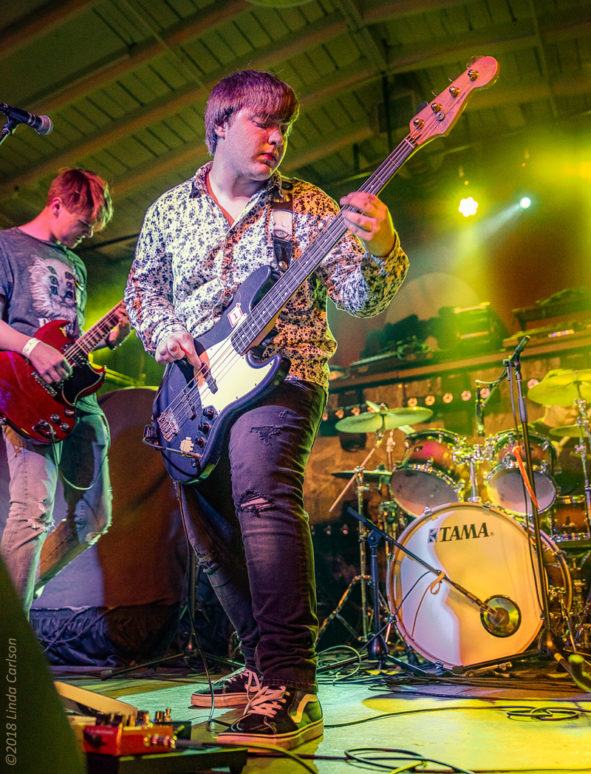 It's refreshing to see nationally touring bands recognize and promote local talent.  On this night, Lexington's Indigo Storm opened to a throng of supporters who clearly appreciated these young musicians.  With only three members, the band made quite a bit of sound, and the crowd cheered them on enthusiastically.  Jonny Hawkins, lead singer for Nothing More, keenly observed the band from the side for a good portion of their set.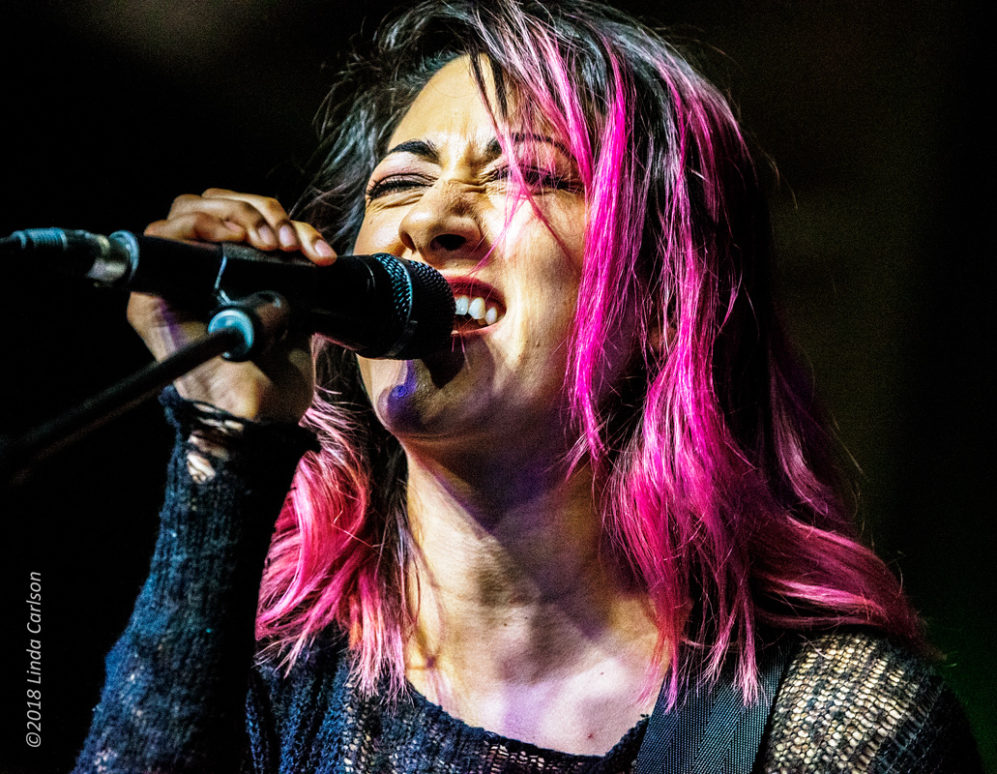 Next, Eyes Set to Kill performed.  A metalcore band from Phoenix fronted by Alexia Rodriguez, Eyes Set to Kill performed with a raw passion that was piercing.  Rodriguez's vocals were fiercely delivered, with growling vocals from AJ Bartholomew sprinkled throughout.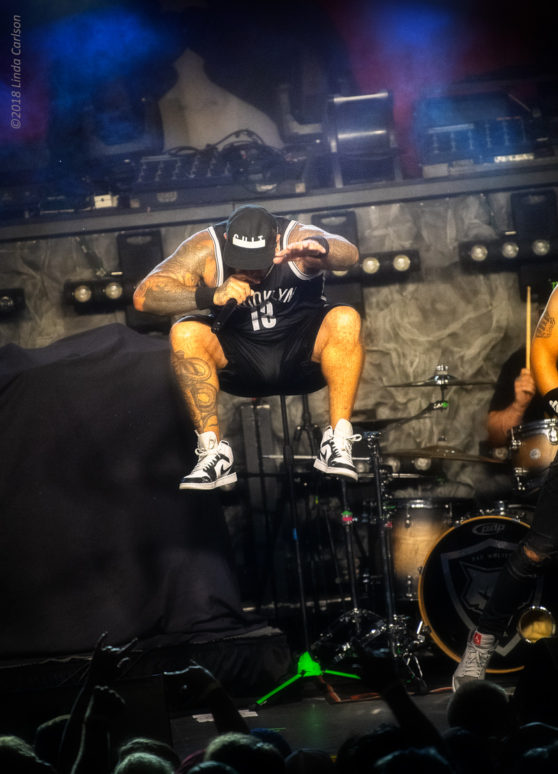 Bad Wolves gave a stellar set, concluding with their chart-topping cover of The Cranberries' "Zombie."  Lead singer Tommy Vext radiates energy that exceeds the stage's capacity.  He belted out vocals with the same fervor as when he sang on the "big stage" in Cincinnati just a week before (see MonkeyGoose review from 8/28/2018).  A veritable ball of fire, he is in constant motion, hopping and jumping repeatedly as if there is an urgency to release energy by catching some air.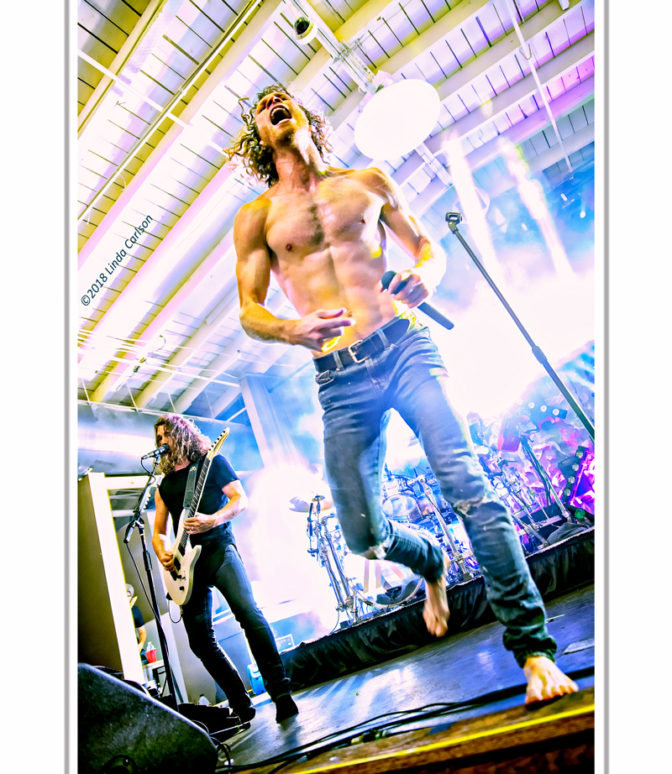 The crowd was thoroughly primed for headliner Nothing More.  From Austin TX, this band is making a name for themselves through their innovative music and inspired live performances (and three 2018 Grammy nominations).  Their repertoire includes a broad range of rock sound, from the powerful "Go to War" and "Burn The Witch," to poignant ballads such as their current radio hit, "Just Say When," about the break-up of a long-term relationship, and the touching "Fade In, Fade Out," about the realization that fathers watch their sons become men (fade in) as they themselves age (fade out).  Their music and lyrics speak to their audience in ways unique to each fan.  It's the kind of music that touches people deep within.
Add to that their live performances, which are nothing short of spectacular.  This band does not need gimmicks, flashy production lighting or elaborate costuming to bring a powerful performance to the crowd.  They play their music with an intensity and a passion that are authentic rock 'n roll.  Hawkins performs in simple faded jeans, shirtless and barefoot, stripping the performance to its essence – the music.  The band's delivery is honest and pure…they give each song their all, with impressive vocals and impassioned delivery.
Nothing More tours domestically through September, then heads to Europe in late October.  Check their tour schedule for details and make the road trip to catch a show!  You will not be disappointed.