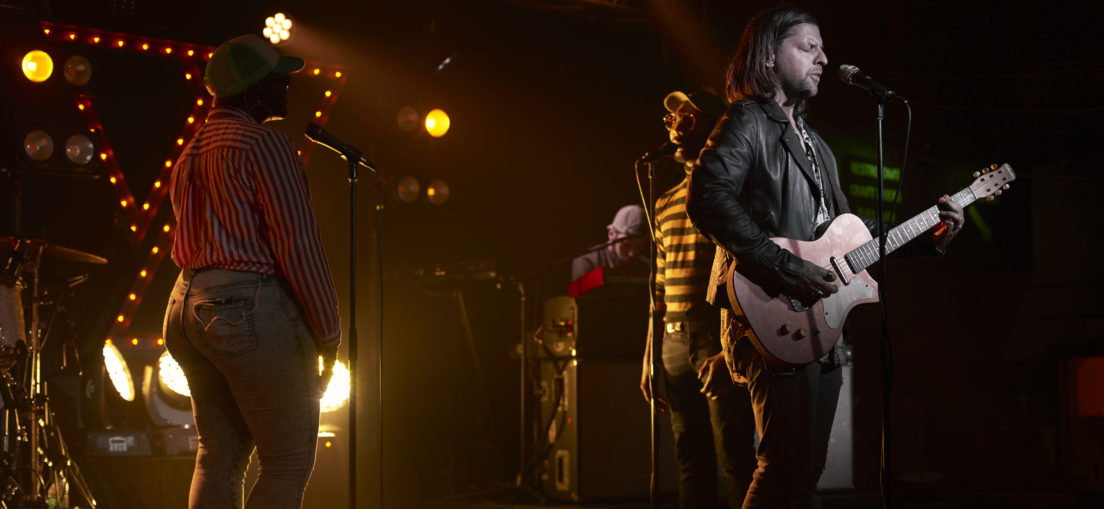 Photos and Article by Andrew Kopanski
Allston, MA — Hailing from Cleveland, alt-rock band Welshly Arms has been part of the modern blues revival that's been steadily gaining traction. It's a re-imagining of the genre – infusing a powerful rock and roll sound an swagger into their midwestern blues roots.
The band, many of whose members are hometown friends, has seen a meteoric rise lately with their song Legendary used for the WWD among a variety of TV shows. It's also pushed them into the local radio spotlight with tonight's show sponsored by local radio station 92.9.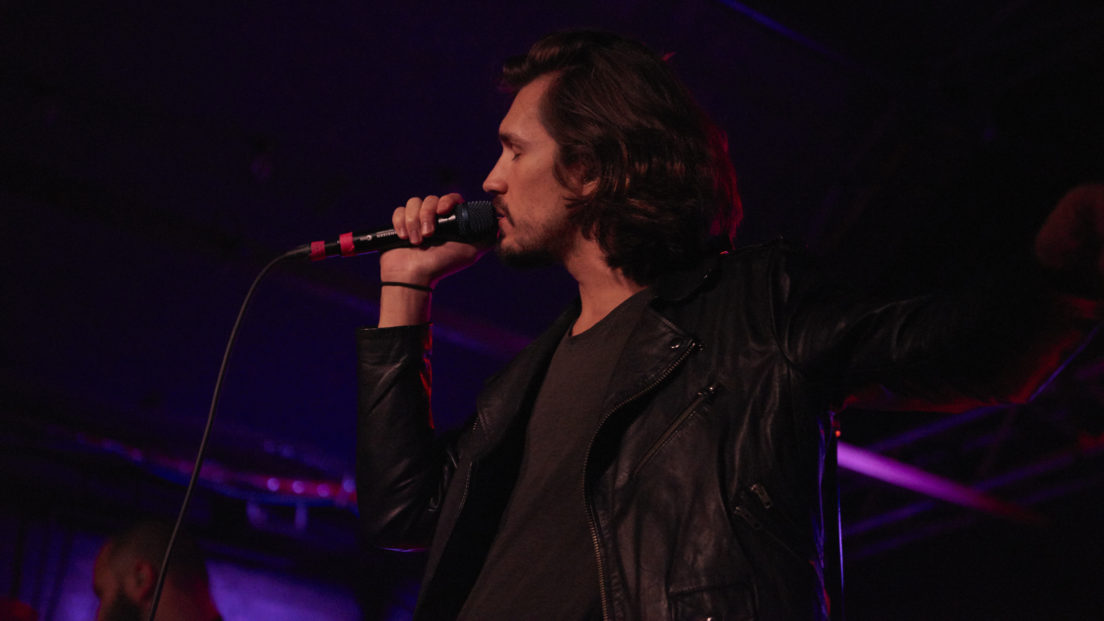 It's been a long seven years since the Charming Liars' decision to leave everything behind to work together as a band. Their risky move to quit school and move from the UK has paid off though. They've released a steady stream of singles and EPs throughout the years, soon to culminate in a full length album rumored to be released soon.
With half the band clad in dark leather jackets and all of them in black skinny jeans, they certainly look the part of British rockers. Frontman Kiliyan Maguire is a powerhouse, his voice rising over the conventional three piece backing band. His lyrics often take time to develop, gradually building through each verse to a seemingly never ending crescendo of energy. There's a tense restraint behind his voice, it sounds like he's ready to explode at any moment. He often lets loose at the chorus, exploding in Insomnia. A powerful bass resonates throughout every song as it appears the kick drum is turned up to 11. Their new release "Like a Drug" shows a much darker side to the band which we'll likely see them explore more in their new album.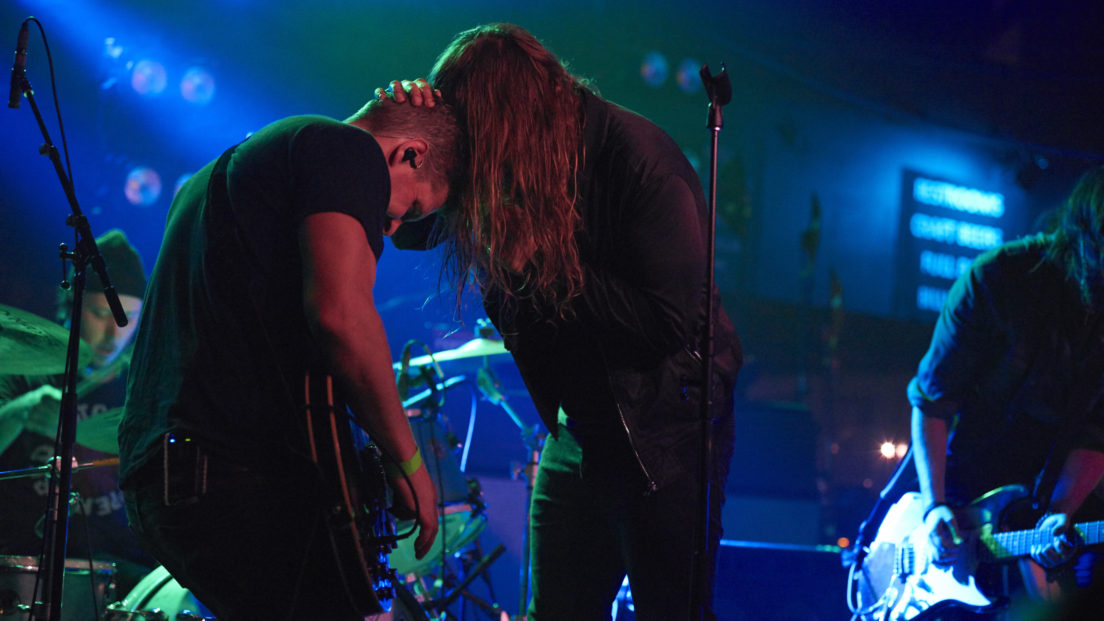 Continuing the world tour is Canadian rock band Glorious Sons. The drums still seem to be turned all the way which is just fine. It just adds a physical dimension to the six members filling the stage. It's fortunate they put most of their equipment towards the back since the room fills up quickly with the three men up front. Their energy spills out from the stage as they quickly realize during the first few songs that there isn't nearly enough room for them all to dance at the same time. Lead Brett Emmons is the one to watch though. He struts across the stage barefoot with his long bond hair enveloping his head. A rare slow Ruby song interrupts the usual pace for a few brief moments until the band launches back into another rock song with Emmons sticking his tongue out asking the crowd to cheer louder.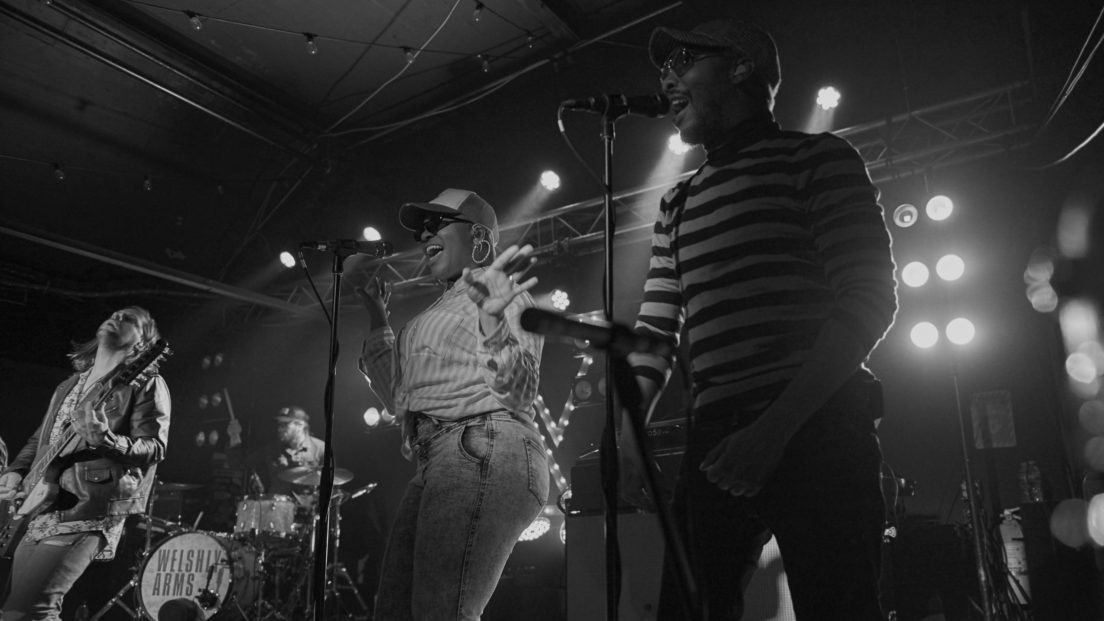 Weshley Arms is touring with a new album just released five months ago and they jump right into the new material with X. They take a moment to introduce the album and talk a little about their song "Sanctuary" and its significance to the band. It's about the importance of individualism they explain and for them playing music is their way of expressing themselves. Their sanctuary is being in a venue like tonight where they can be with a crowd and share the experience together.
Sam Getz is an incredibly powerful vocalist propelled even further by Bri and Jon Bryant at his left. The pair is more than just backup dancers and add another dimension to the music. Their soulful vocals shine through and as they dance along with each song they impart an a striking visual that enhances the performance. Getz is a strong lead, handling both the lead vocals and the only guitar as he energetically shouts into the mic.
He announces the second half of the show will be slower, though that promise only lasts a few songs. Leading off with "Unbroken," he asks everyone to move closer together as the Bryants reposition on either side of him, locking eye contact and dancing together as he sings between them.
As the show draws to a close, the audience knows that an encore is all but guaranteed. They haven't played "Legendary" yet and as expected, they don't disappoint but draw out the suspense by saving the song for the very last.
Welshly Arms is continuing on their worldwide tour, be sure to see them when they visit a venue near you