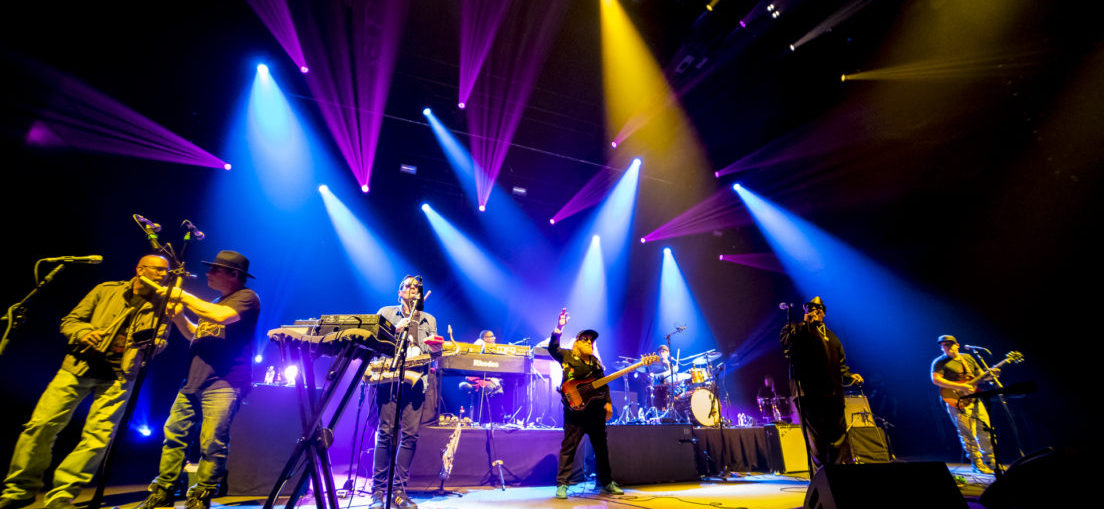 Article and Photos by: Sean Chagnon
Washington D.C. – Music is known for bringing people together. Whether it is for a fundraiser, a fun Saturday night, or banding together with some folks and making music of your own based on similar musical interests, music ties all people together in some way, shape, or form. Lettuce's origins can be traced back to the latter in 1992 when the pseudo-super group first started playing together as teenagers at Berklee College of Music in Boston based on their mutual interest in funk artists such as Herbie Hancock and Earth, Wind, and Fire. In 1994, the band started to make a push to play Boston jazz clubs by showing up and asking if they would "Let us play?", hence the band's name. Hard work and word of mouth paid off for the band as proved by the large following they have developed over the years. Quite a few of the members have had successes in other bands and aspects of the music industry also, with involvement in notable groups in the jam band scene such as Soulive, Break Science, Robert Randolph & the Family Band, and John Scofield to touring with internationally renowned artists such as Britney Spears, Wyclef Jean, Lady Gaga, and Dave Matthews. Lettuce has certainly come a long way from asking to play free gigs at small clubs to packing The Anthem, a 6,000 person capacity venue in the Wharf District in Washington D.C.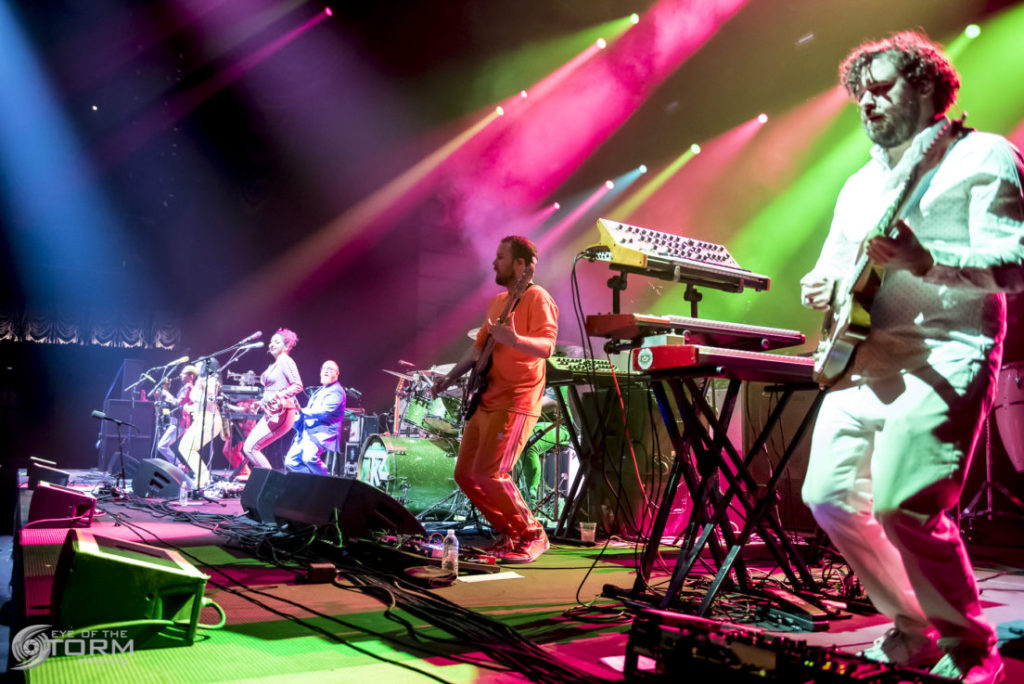 One of the visually and musically most colorful bands in the music industry today, Turkuaz, started the night off right. For every performance, the nine piece band comes out on stage with each member donning a different color outfit, complete with color matched instruments. Their look is only outdone by the melodic wall of sound that they produce. Complete with a horn section and a handful of members who can belt out vocal harmonies, their sound is lacking in no departments. Their music is a melding of funk, soul, and rock with a pinch of psychedelic sound for good measure. Turkuaz's new album "Life in the City" was featured throughout their set with many of their gems from previous albums. Their fun and funky set was a perfect opening to get the crowd primed for the Lettuce set to come.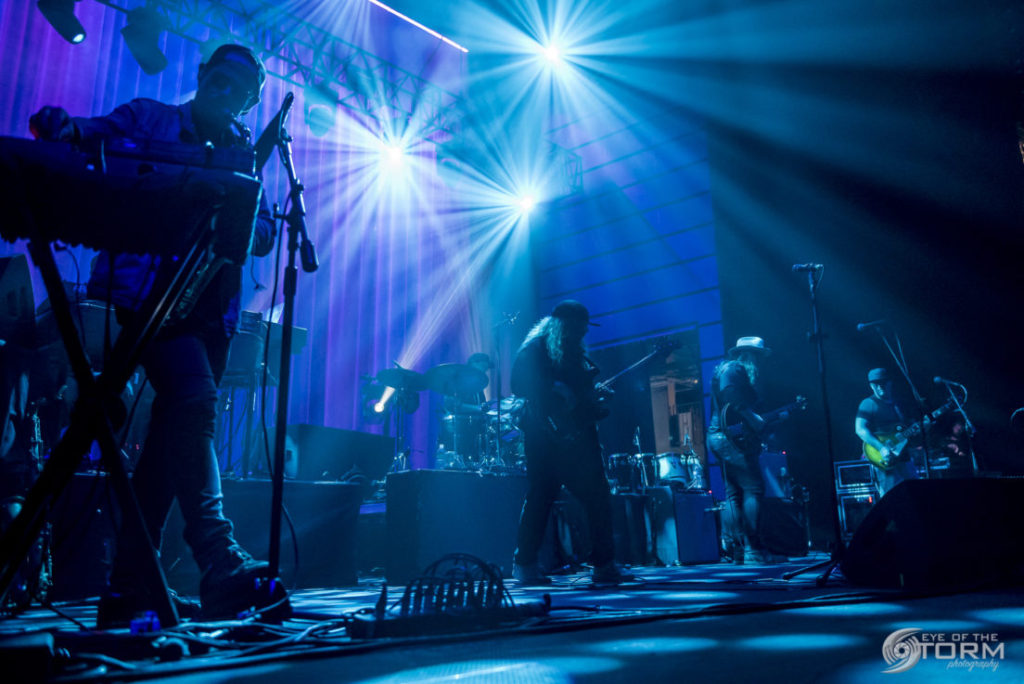 Lettuce was not the only big name to grace the stage that night. The bill had Marcus King, a guitar phenom who is still in his early 20's, and Waka Flaka Flame lined up to join the festivities. Waka had to cancel due to unforeseen circumstances at the last minute, but was replaced by local hip hop artist Beau Young Prince. Lettuce came out swinging and dove straight into the deep end of the funk pool. With Erick "Jesus" Coomes dropping heavy, gut shaking bass lines, the crowd was grooving from the first notes played. Their punchy horn section added a great layer to the sound and they really shined when they were cut loose on solos. Beau Young Prince joined Lettuce on stage after a couple songs to throw out a few rhymes over their usual instrumental arrangements. The key man, Nigel Hall, came out from behind the boards to sing a few songs that night proudly sporting gear from his hometown team, the Redskins, with definitive approval from the crowd. Marcus King joined on quite a few songs and absolutely wailed on his new custom, cherry red Gibson 345 guitar. He joined Nigel in singing a phenomenal rendition of Curtis Mayfield's "Move On Up."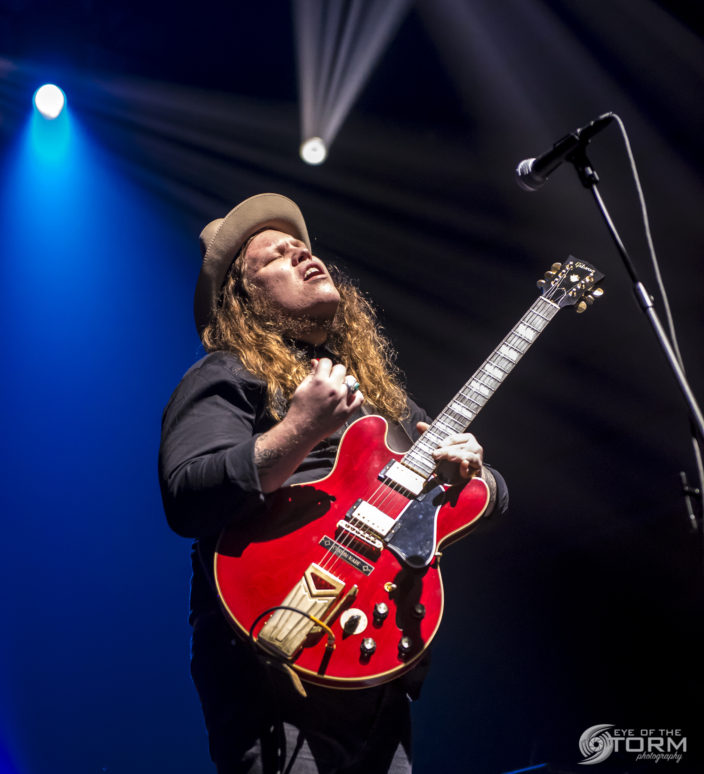 This show was a display of endless talent in an absolutely beautiful venue. Downloads are available for the Lettuce set and, by all means, if you get a chance to catch any of the bands, or a show at the Anthem, do yourself a favor and do so!