Cincinnati, OH – Bogarts played host to three California rock bands on November 10, 2018.  It was a chilly evening outside, but inside the venue, the crowd was kept warm by hot music, favorite beverages and the closeness of a packed audience.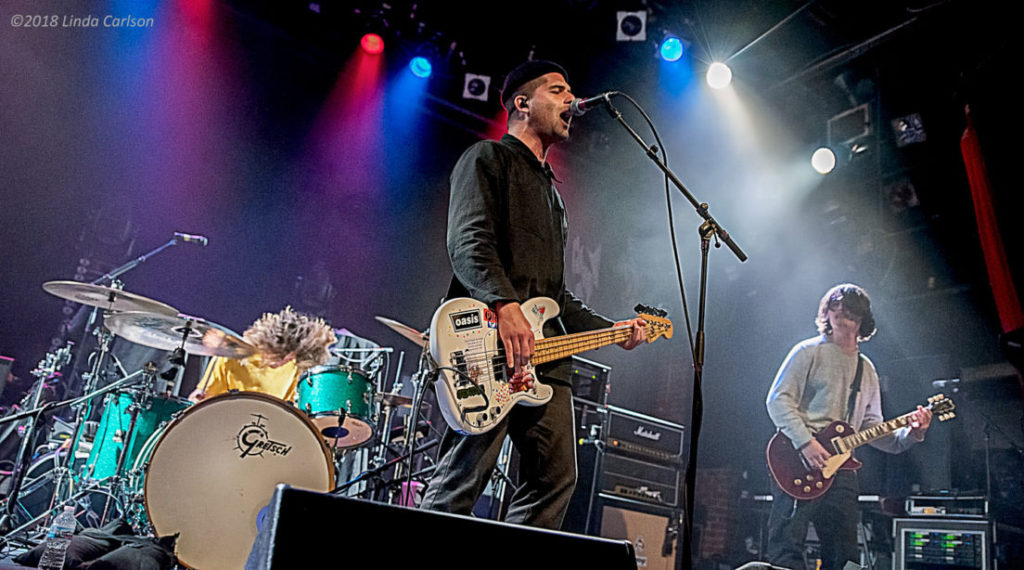 First on stage was Teenage Wrist, an alternative rock band from Los Angeles.  Their strong grunge-emo set was a perfect start to the evening. Teenage Wrist are currently promoting their debut album, Chrome Neon Jesus, which was released in March 2018, with songs like "Swallow," "Stoned, Alone" and "Dweeb."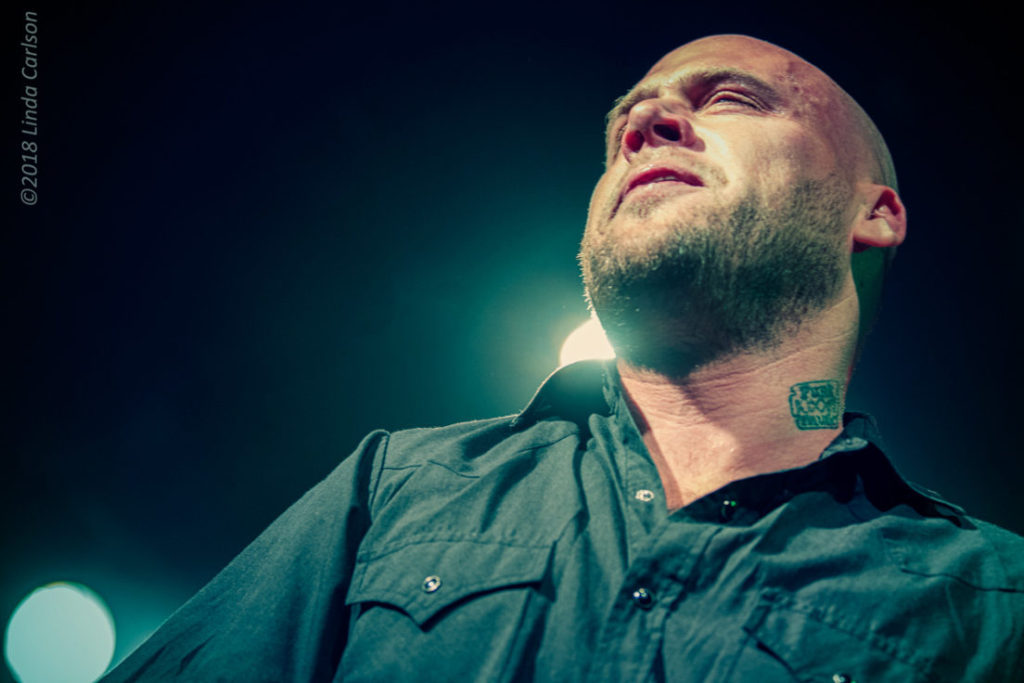 Also from Los Angeles, The Bronx was next and delivered a trademark performance of their heavy punk rock sound.  Lead singer Matt Caughthran was captivating to watch. Does the man have springs in his shoes?  He was constantly hopping to the beat of the music.  At times he was smiling broadly, and at others, lost in the moment.  Sometimes his movement became trance-like as he closed his eyes and moved his shoulders, his arms, his head, his torso, alternately with the music.  Caughthran completely engaged with the crowd, urging them to "Get up!"  At one point, he slowly, quietly, gathered and wound the microphone cord around his arm, then lowered himself into the photo pit, over the restraining fencing, and into the crowd.  He then sang with abandon, shifting from an introverted moment to complete extroversion.  It was a brilliant performance.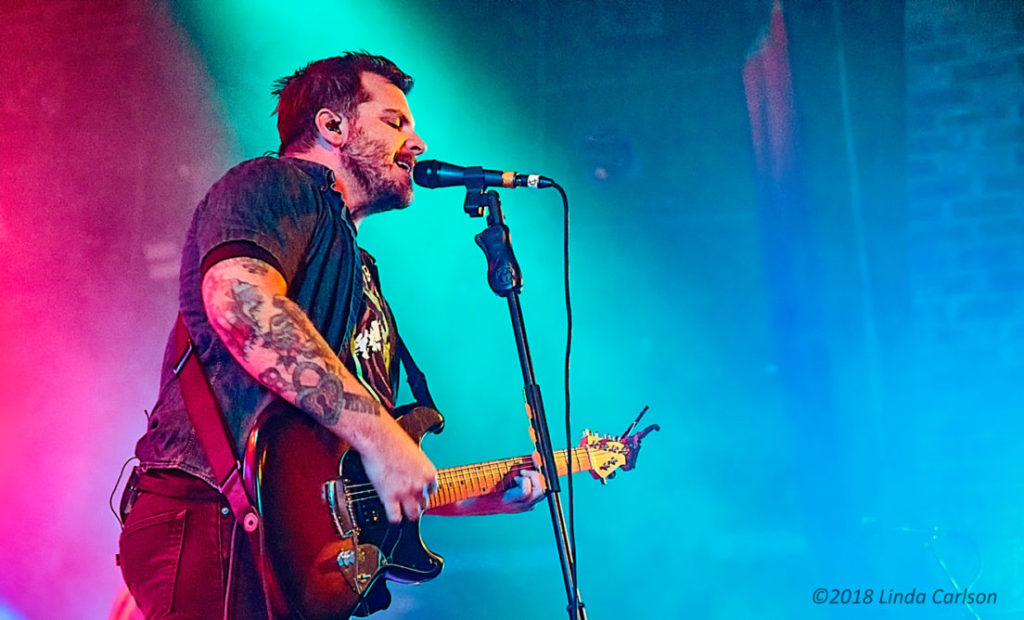 From Irvine, the crowd welcomed Thrice with huge applause.  The fans were treated to a bursting set of 19 songs, followed by a two-song encore that together covered the spectrum of their diverse alternative punk rock sound.  At the start of each song, the throng erupted in cheers.  The light show was spectacular, bathing the crowd and venue in streams of color.  But the musicians remained in shadow…they were not spotlit.  It was their music that penetrated the crowd, not the individuals on stage.  The overall experience was musically rich, with solid rock performances that pierced the soul, song after song.  All the favorites were performed, such as "Hurricane," "Stare at the Sun," "In Exile," "Artist in the Ambulance," "The Grey" and "Red Sky."
The Thrice tour goes into mid-November.  Following a break, Thrice resumes touring in February in Australia.  Check their website for updates to their touring schedule: http://thrice.net/tour/.