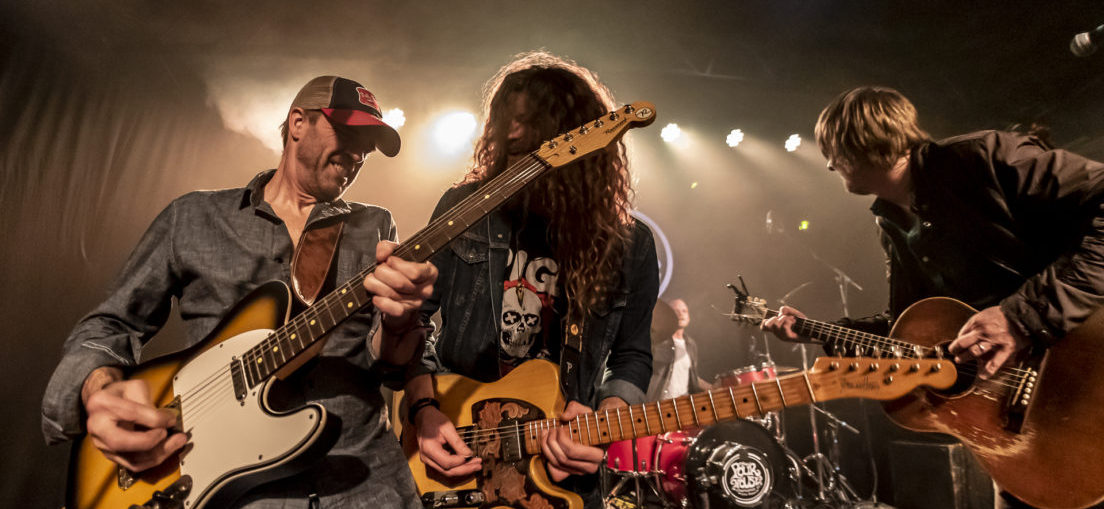 Article and Photos by: Sean Chagnon
CHARLESTON, SC: When people talk about yarn, the first thing that will come to mind for many is a docile old woman with knitting needles making a matching hat and scarf for a family member to help brave colder weather. This was certainly not the case at the Charleston Pour House (PoHo) on Friday night. Yarn, who hails from Brooklyn, New York, has the ability to take a simple thought or feeling and can weave it into a fantastic musical tapestry that will invoke emotion from their audience. Yarn has a rowdier vibe in person versus their studio albums, and this was complimented well by Richmond, Virginia, southern rockers, the Trongone Band.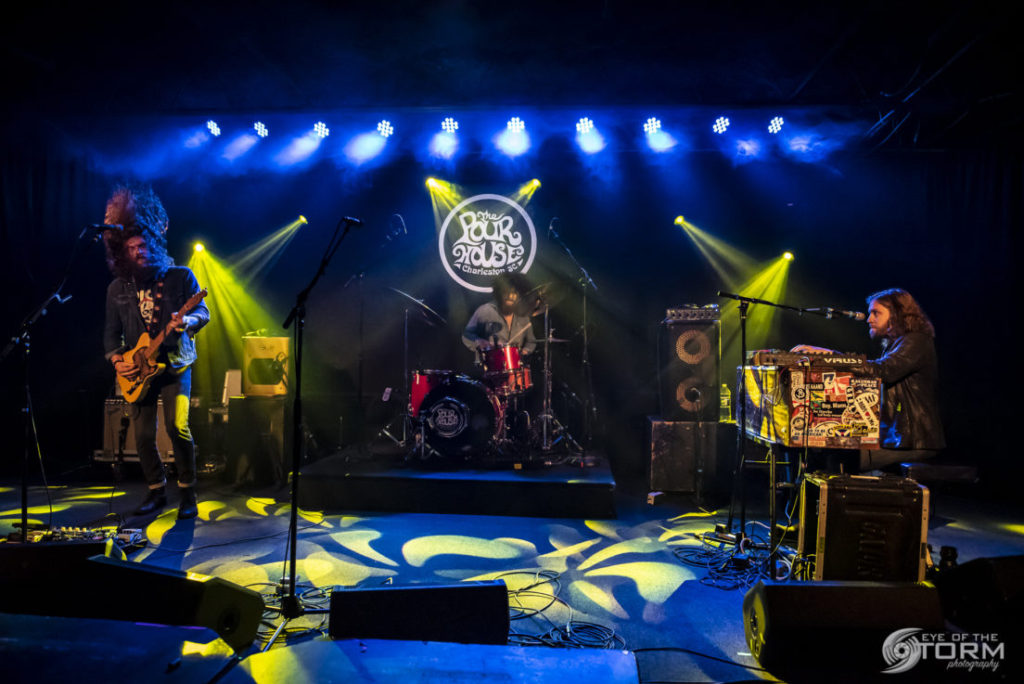 Although Trongone Band was shy one member on bass, that didn't keep them from throwing down a rocking hour and a half opening set. Ben "Wolfe" White not only held down his usual share of vocals and keys, he also expertly filled in the basslines with a second keyboard throughout the set. Brothers Andrew and Johnny Trongone on guitar/vocals and drums, respectively, rounded out the sound. They played multiple tracks from their debut album, Keys to the House, touched on some of their forthcoming album that was recorded in four days with the help of Widespread Panic's bassist, David Schools, threw in a cover of Dire Straits song "Money For Nothing" and wrapped up the set with their rock'n'roll anthem "Straight to Hell."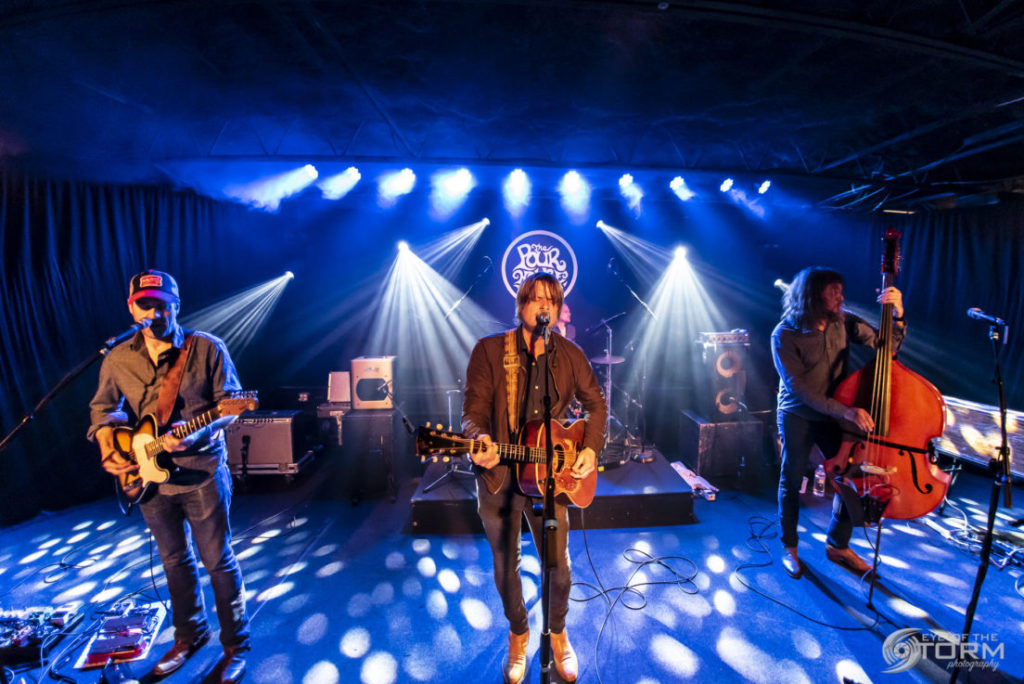 Yarn has a special love for the Charleston Pour house, as they have been playing there for the last 10 years. They showed their love with a two-plus hour set of alt-country/Americana fan favorites which kept the crowd dancing and singing along all night. They included songs old and new including many tracks from their newest release, Lucky 13, an "album" made up of singles released on the 13th of each month which address fans desire to hear road stories. Singer/guitarist Blake Christiana stopped to give a shout out and dedicate a song to Charleston locals, PoHo favorites, and Roosterwalk Music Festival power couple Jessica Wilson and Johnny Buck, for always having them at the venue and Roosterwalk. They happily took the opportunity to have a dance to the song. Blake also took the time to talk about his latest band crush, The Trongone Band, and naturally Yarn finished off the set by bringing the Trongone Band up for three songs for the "YarnGone" portion of the night, which included a beautiful cover of the Rolling Stones "You Can't Always Get What You Want" and the Yarn classic "Fussin' and Fightin'."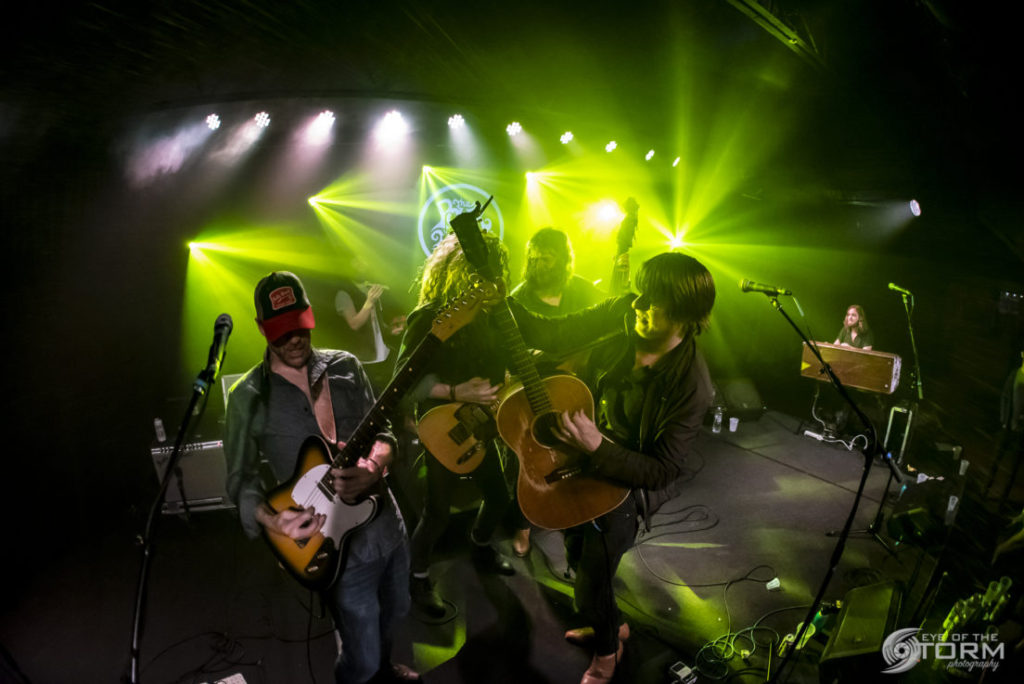 It was a fun night at the PoHo that was filled with great music, dancing, singing, and camaraderie between friends, new and old. Yarn and the Trongone Band are splitting ways soon on tour, but be sure to keep an eye out for these entertaining acts at a city or festival near you!