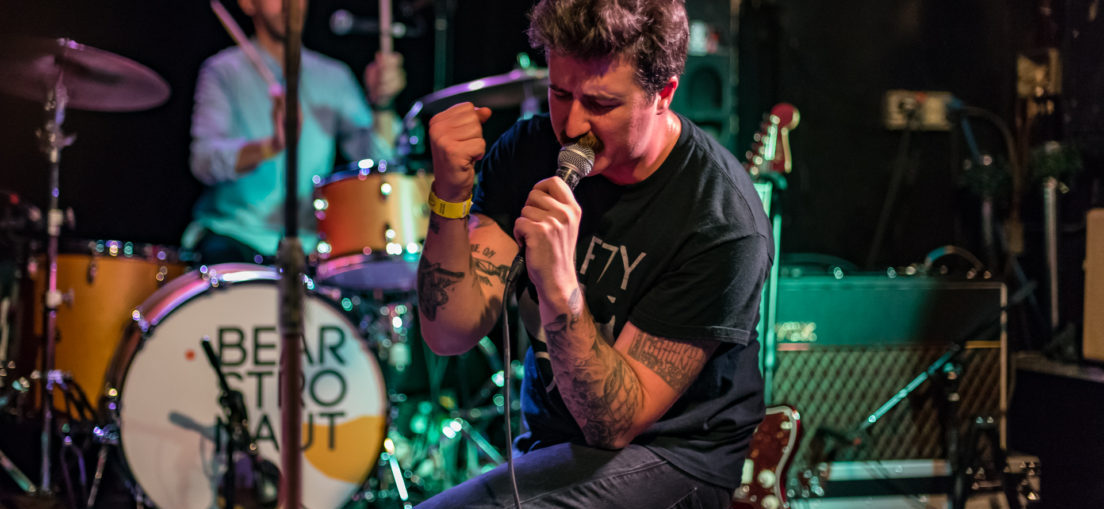 Article and Photos by: Andrew Kopanski
The Middle East in Cambridge, MA is an excellent middle eastern restaurant with a twist. Behind its unassuming exterior lie four distinct music venues, from the expansive Downstairs to a nightclub in the attic. Tonight, Boston natives Bearstronaut brought their talent to a small room accessible only by walking straight through the restaurant – the Upstairs. It's a small room, but perfectly suited for the audience that filled the room, ready for the inevitable dance party.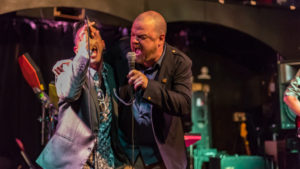 The Party Bois took the stage first and the synth-funk band immediately jumped into their first song "In Your Head," dancing across the stage with the mic stand and thoroughly enjoying themselves. Through the first few songs the crowd grew exponentially along with the amount of energy on stage. The band was all electronic- from the drums to guitars and synth – and used that advantage to turn their sound into a cohesive fast paced barrage of dancy funk. The audience responded as expected, with one group in the far corner particularly enthusiastic. It turned out that many of the newcomers knew the band personally – they were coworkers from the Harvard Medical Library and were thoroughly entertained, jumping up to the front of the stage to take selfies with the band.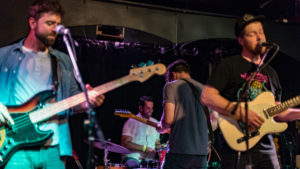 Another Boston native, Animal Talk was next and began their set with a complete departure from the upbeat party that preceded them. With three guitars and the drummer on the Bearstronaut set, the band started off with a melancholy vibe which soon changed as the drummer moved up to the synthesizer for the remainder of the set. Steve, the lead singer proved to be exceptionally versatile, reaching down deep while hitting a near-falsetto in "Tree Tops" and "Can't Dance With It." They would be right at home singing a cover of "Benny and the Jets" but instead they invited Bearstronaut on stage for their last song, an excellent rendition of Radiohead's "Life During Wartime."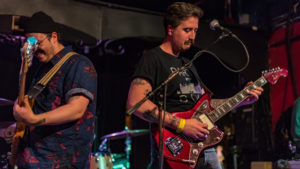 Bearstronaut took the stage with "Terrible Youth" and resounding cheers from the crowd. The band thrives on its catchy and incredibly danceable 80's throwback vibes and they didn't disappoint. Clad in a Party Bois tshirt the group described by one Youtube commenter as "dads in heat" threw themselves into their set. With their second hit of "Moniker" the band continued with their Telecoast album and called on everyone to get up and dance with them. At one point, they encouraged the audience to sing happy birthday with them for one of the women up front, which is the great thing about these smaller venues – everyone is involved in the music together. All of these acts as synth-pop party bands resonated with everyone in the room and reached out, calling them to dance, or literally coming down off the stage to bring the performance to them.