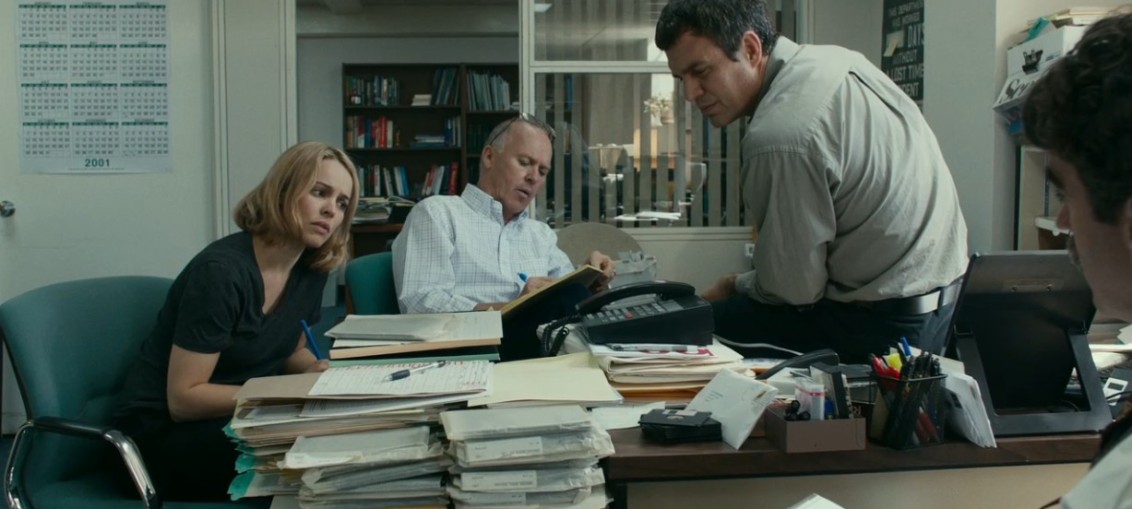 Article by: Josh Bradley
Before this year, writer/director Tom McCarthy had been something of a well-kept secret. His first three films all premiered at Sundance and were quietly well-received. His debut, The Station Agent (2003), and his follow-up, The Visitor (2007), both got some love from the Independent Spirit Awards, the BAFTA Awards, and the different Guild awards, but not as much from the Academy or from the general public. This year, McCarthy directed a…hardly-publicized Adam Sandler movie and a Best Picture frontrunner.
Spotlight tells the true story of the Boston Globe's eponymously-titled investigative unit as they worked to uncover the Catholic priest child sex abuse scandal in 2002. This begins when the Globes' new editor, Marty Baron (Liev Schrieber), suggests they look into some rumors that a Cardinal had foreknowledge of abuse by a single pedophiliac priest and did nothing to stop it. The leader of the Spotlight team, Marty "Robbie" Robinson (Michael Keaton) is initially hesitant, as the Catholic Church was seen as untouchable in the devout Boston area. But they take the case, and the Spotlight team (Mark Ruffalo, Rachel McAdams, and Brian d'Arcy James) follows their editor's harmless suggestion down the rabbit hole, and what they find is bigger and more sinister than they could've imagined.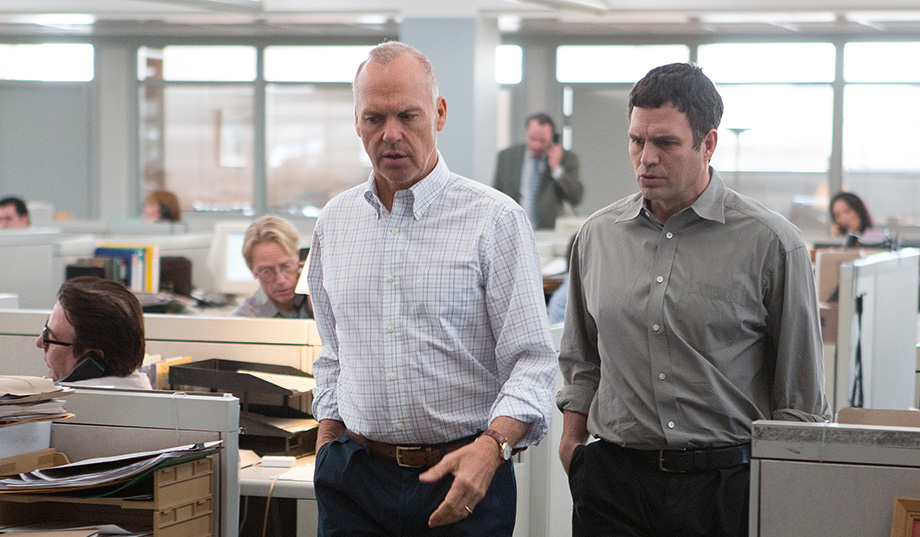 The first thing I noticed about Spotlight was how streamlined it is. The movie began, and bam — right into the story. Maybe I was just expecting some dull moments — because I wasn't confident that a movie about reporters would be completely captivating from start to finish — but I was wrong. The movie makes every moment count, and there's really no fat it could trim.
It's an extremely focused movie, and I really like that about it, but there's so much focus on plot, there isn't much room for characters. There are very few character moments; there isn't much time dedicated to growth or arcs; and for at least the first half or so, the different members of the Spotlight team are indistinguishable. They're distinguishable in the sense that that's Mark Ruffalo and that's Rachel McAdams and that's the one that isn't Ruffalo or McAdams, but their personalities are interchangeable. For the first half at least. That said, one thing that's interesting is that what little journey that the characters go through is essentially the same journey that the audience goes through. They're learning information at the same rate that we are, and so while they don't necessarily have character arcs, they do get increasingly frustrated, shocked, and pissed off. Just like we do.
The characters are barebones, but they get the job done. And because they're barebones, it allows the story to be the star, which is good. That's the goal of reporters after all, to remove themselves from the story and just report it. Barebones. The movie has deft direction from Tom McCarthy, including some nice of use tracking shots and zoom, but nothing fancy — he mostly stays out of his own way. Like the characters, the direction lets the story be the star. Given that there are thousands of actual real-life victims to consider, this focus on the story is probably for the best, but that said, Tom McCarthy's nomination for Best Director kind of gives me pause, especially when Todd Haynes for Carol and Ryan Coogler for Creed were passed over.
But what's really interesting is that, as of this writing, Spotlight is seen as a serious contender for Best Picture, if not the favorite. And as I've said, the direction and performances, while very good, aren't…spectacular. Spotlight is nominated for Best Editing, Best Original Screenplay, Best Supporting Actor and Actress, Best Director, and Best Picture. Even if it wins Best Picture (which, as I said, is very possible) it'll probably only win Best Original Screenplay of its remaining nominations. Will the winner of Best Picture really only win two total Oscars?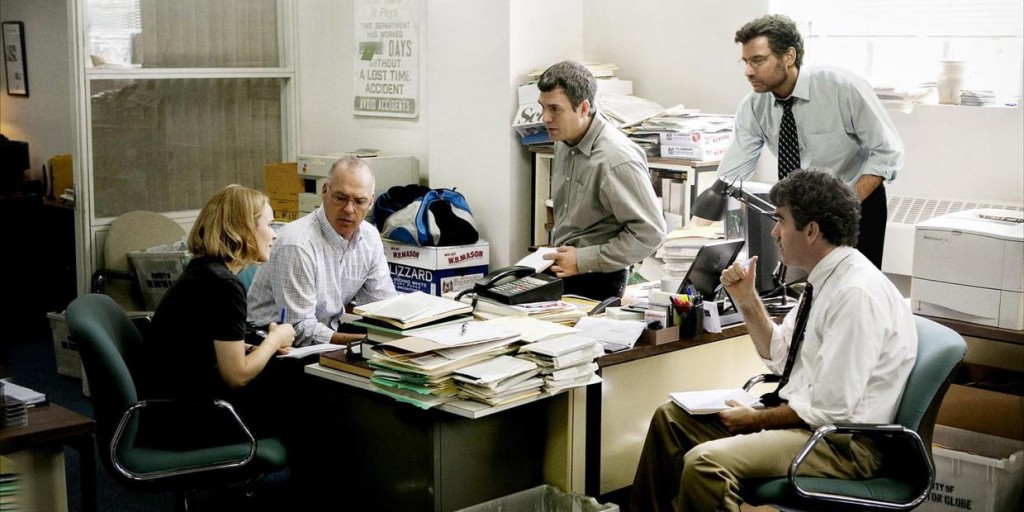 Regardless of whether or not it wins, just the fact that it's in contention for Best Picture and little else is telling. What this shows us is that Spotlight is more than the sum of its parts, that solid direction of a great screenplay including good performances of decent characters can all coalesce to form a really great movie. And the secret's out on Tom McCarthy.