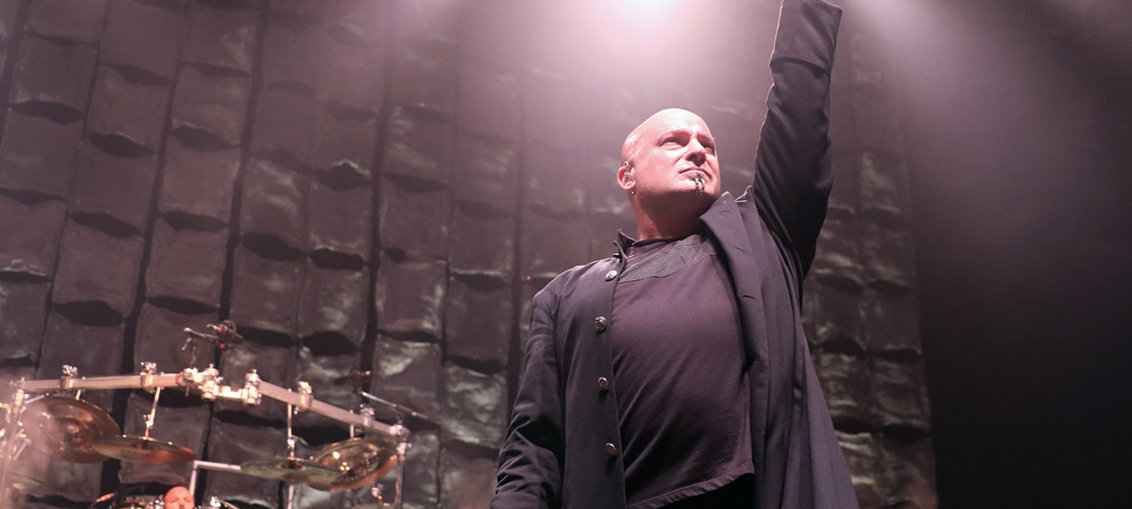 Article and Photos By: Joshua Guerra
Heavy Metal band Disturbed continued their fall tour with a stop in Austin, Texas at the ACL Live Moody Theater. San Antonio band Nothing More drew a fairly large crowd with many fans in the front row supporting them. If you're looking for a band with high energy, heavy rock and great tunes, then Nothing More would be that band to see. Vocalist Johnny Hawkins came on stage with no shoes or a shirt and began drumming on his small drum set that was inside of a steel-cage like cylinder, similar to Slipknot's barrel drums. They blew away the crowd with a very high energy set as they were head banging, jumping around and shredding on guitar and drum solos in various songs through the night.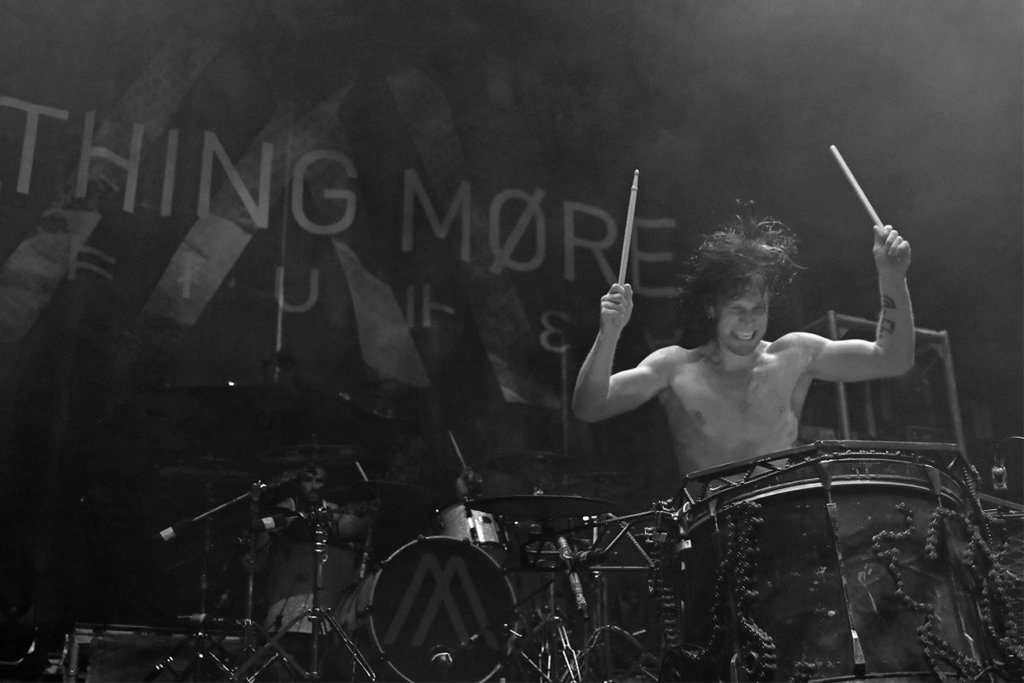 Mid-way through their set bassist Daniel Oliver attached his guitar to the caged drum and began to do a slap technique along with guitarist Mark Vollelunga. The energy of the band rose as they neared the end of their set; Hawkins stood atop his drums, making the set collapse from his excitement.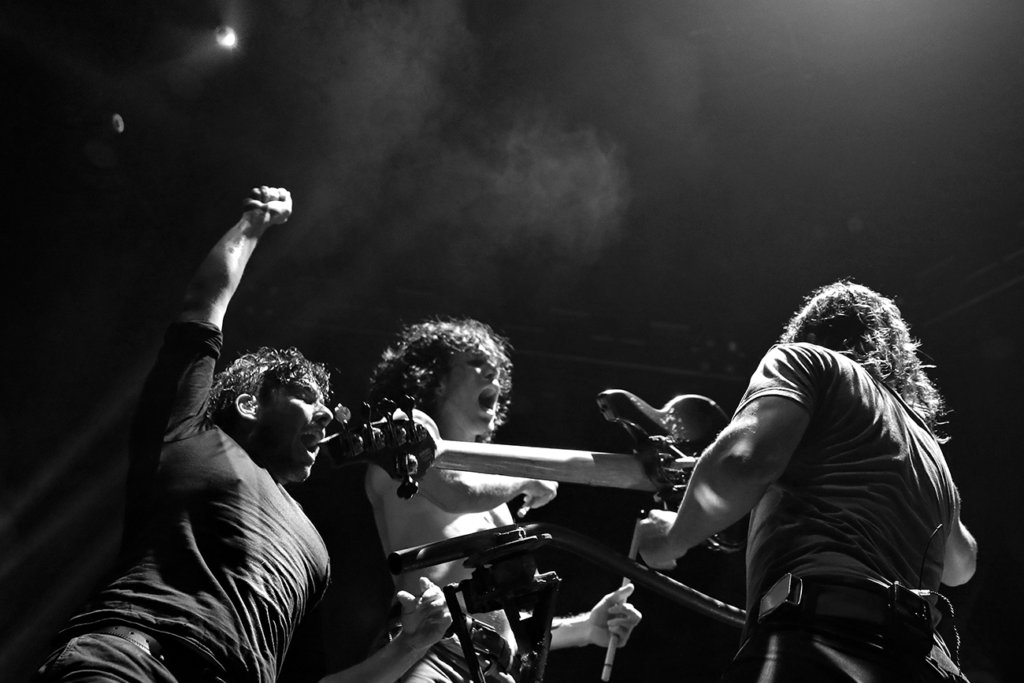 A black curtain dropped before David Draiman and Disturbed took the stage. Cheers erupted in the Moody Theater as it fell and Disturbed appeared soon after performing "Immortalized," to begin their set. Ten lucky VIP fans had the opportunity to be in the photo pit during the first three songs of their set, and joy and excitement was brought to their faces being only inches from the band.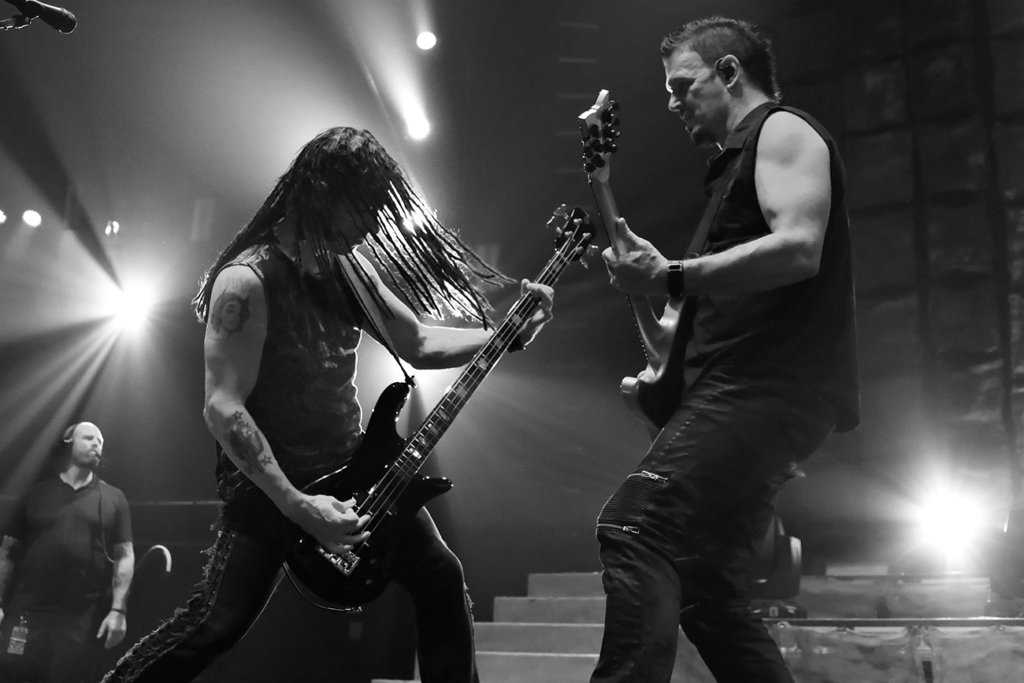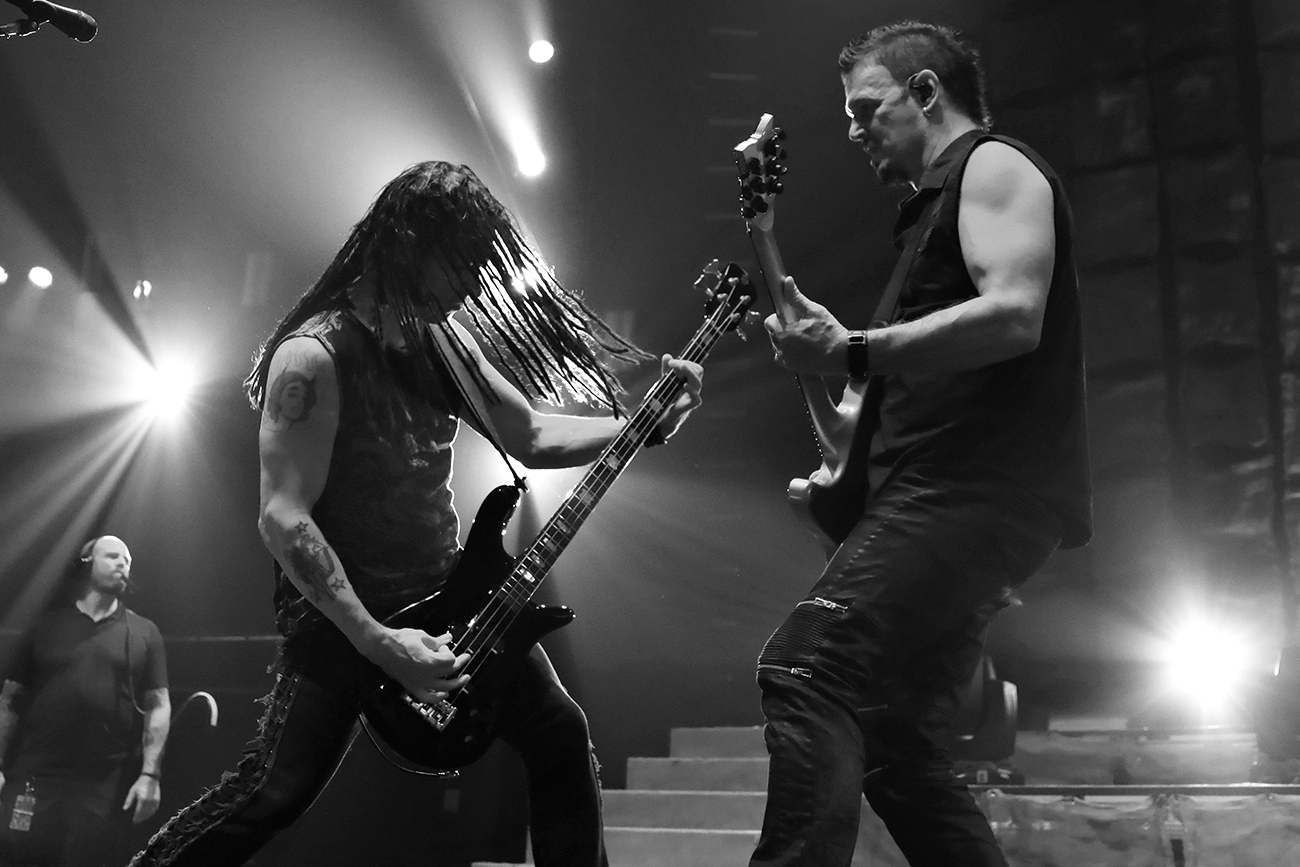 The band performed many fan favorites and some of their biggest hits which include "The Game," "Prayer," "Liberate," "Stricken," "Stupify," "Inside The Fire," "Ten Thousand Fists," and "Down With The Sickness." The night was filled with crowd surfing, mosh pits, fists in the air and head banging; frontman David Draiman wanted everybody's fists in the air during many of their songs. Mid-set, the band went pretty mellow for "The Sound of Silence." They brought out violinists to help perform the song and went unplugged for this one. It was definitely a song to remember as it was a small set change, but they crowd roared as the opening tune of the song began. Disturbed is almost closing out their North American Fall Tour before they head overseas to Japan and Australia to begin an international tour in November.