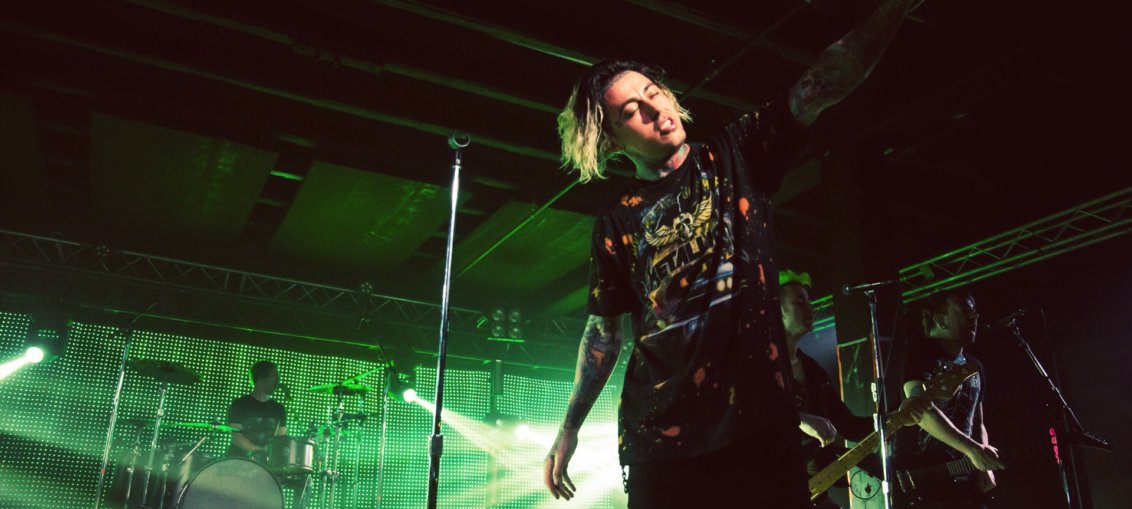 Article and Photos by: Megan Choi
On January 17th, The End is Here Tour made one of its first stops in San Antonio, Texas. It may have been pouring rain outside, but that didn't stop concert goers from attending this banger of a show. Filled with a mix of bands, each with their own individual sound, there was sure to be something for everyone.
Opening up for the night was Dead Girls Academy. They are a fairly new band, and I believe this was their first tour ever. I immediately recognized the lead singer as the former front man of Vampires Everywhere! and was excited to see how his new band would sound. I was only able to catch their last song, but Dead Girls Academy's genre appears to be rock with a little bit of post-hardcore mixed in. Their music has not been officially released yet, so you'll have to check 'em out on tour if you want a first listen.
The next band performing was dangerkids, a band that I was stoked to see live for the first time. The band started off their set forming a team huddle, and immediately getting into performance mode after "breaking." All members appeared to be in sync with the same energy, and were getting into the show just as much as the fans were. For being the second band to perform, they brought out so much vitality into the crowd that you would think they were a headliner. Their set incorporated a nice dose of rapping, melodic vocals, and jumps. They could be a modern day Linkin Park, but definitely unique in their own way.  At one point, lead vocalist Tyler Smyth free styled for the audience and set us up for their latest hit, "Kill Everything." Their album, blacklist_, is set to be released on January 27, 2017.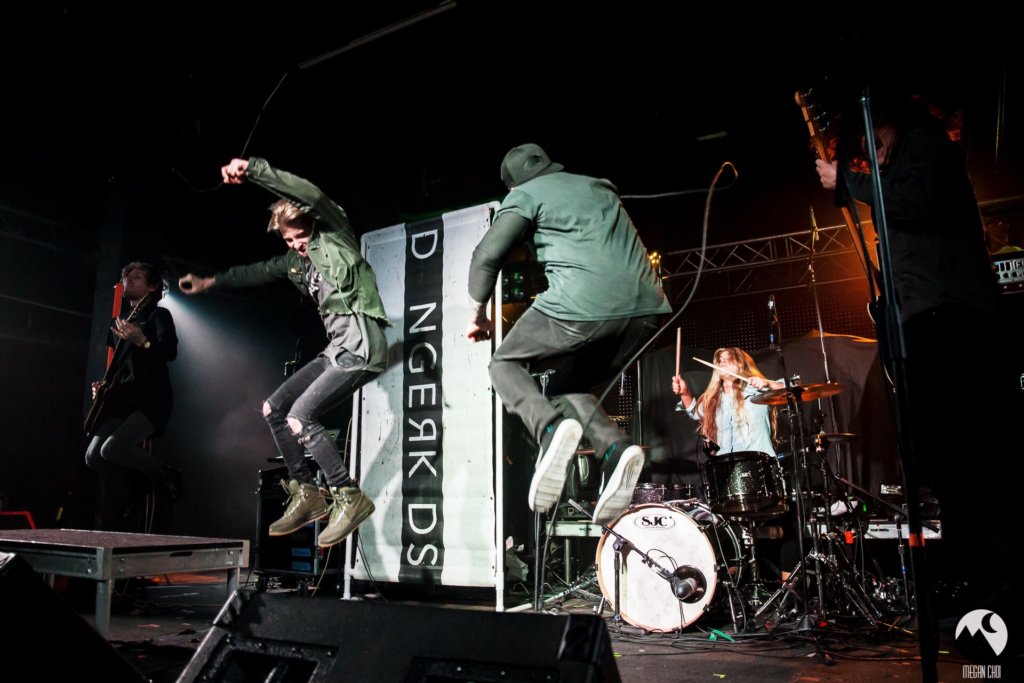 Issues was up next, and I was stoked because these guys know how to bring it. With the stage set up like an old pirate ship, no one quite knew what to expect. I've heard the dual vocals of Tyler Carter and Michael Bohn since back when they were in Woe, Is Me, yet they still never cease to amaze. They played favorites such as "Mad at Myself," which at one point, the crowd was singing by themselves with no assistance needed. They played Warped Tour this past summer and have been hitting the ground running promoting their newest album, Headspace. Songs played off Headspace included "COMA" and "Slow Me Down," an emotional song about a woman finding out about her lover's affair, but finding solace in her son's support. They finished their set on a high note with their relatable song "Hooligans."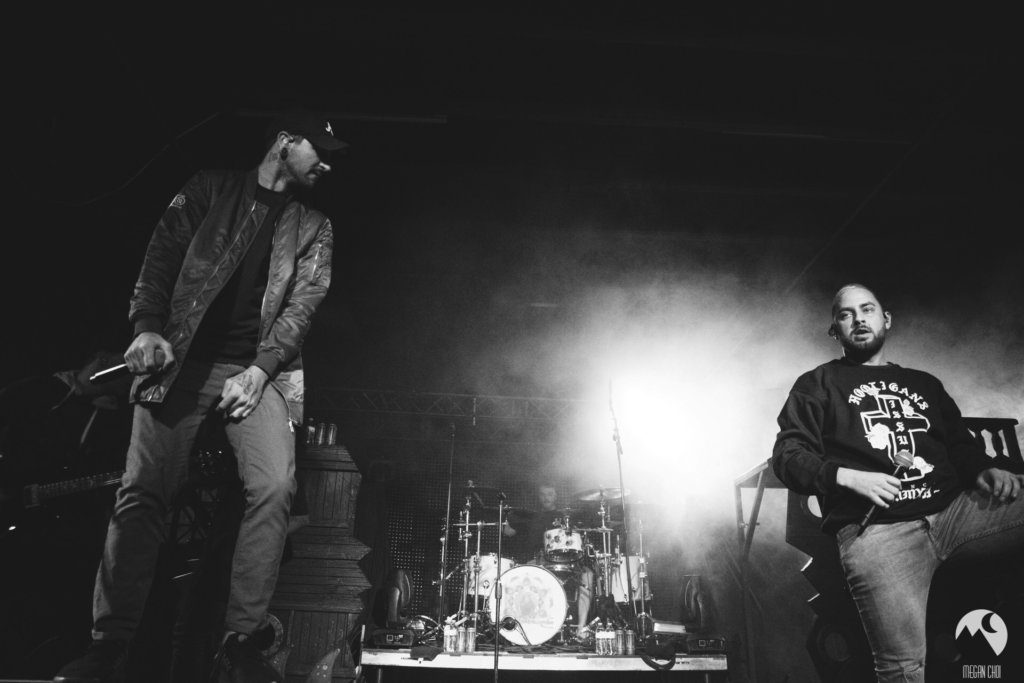 Motionless in White was next, and the stage was illuminated with candles, and A LOT of pumpkins. There was definitely a Halloween theme going on, and I loved every part of it. One thing to note about Motionless in White is that they seriously have some of the most dedicated fans. You could hear the chanting of "Mo-tion-less" erupting through the venue. The band came out to the theme song of Stranger Things, which set the mood for their set with an ominous vibe. Right before The End is Here Tour kicked off, keyboardist Josh Balz had announced his departure from the band. No news has been released on if their touring keyboardist will be his permanent replacement. Throughout their set they had someone, specifically bassist Devin "Ghost" Sola's girlfriend, Kylie Devyn, dress up and interact with the crowd. During one of their more popular songs, "America," she dressed as a clown and brought out a water gun to cool down the fans. To complete the Halloween theme, she even threw candy into the crowd. Before closing their set with their classic song "Reincarnate," they played a cover of a classic, System of a Down's "Chop Suey!" Everyone went wild during this, including the sound guy who was particularly enjoying his job at that moment. Motionless in White is set to release their new album, Graveyard Shift, later this year.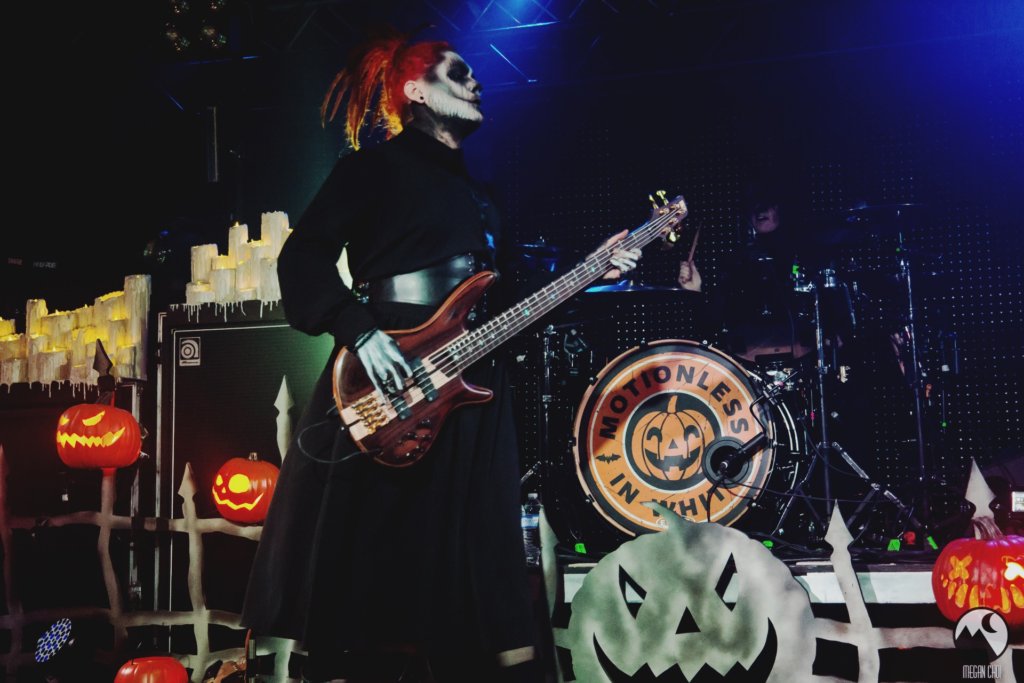 We were now waiting for the headliners, Falling in Reverse, to finish a great show. I engaged in conversation with the people who made their way up to the front of the barricade, and asked which band(s) they came to the show for. All of them stated Falling in Reverse, including an 8-year-old fan who was barely taller than the barrier. I could see how much they truly adored the band, especially as their eyes lit up when Falling in Reverse came out. As a photographer and concert goer, I immediately admired the light setup for their set. There was a huge LED screen that really made the concert experience that much better.  They opened up with "Sink or Swim," off their album The Drug in Me is You. The crowd surfers immediately started making their way to the front, without any initiation from lead singer, Ronnie Radke. Throughout their set, the steady flow of crowd surfers continued, and Radke impressed with his frequent mic swings. They played hits including "Fashionably Late" and "Just Like You." The band recently released "Coming Home," a song from their 4th album. Release date is TBA.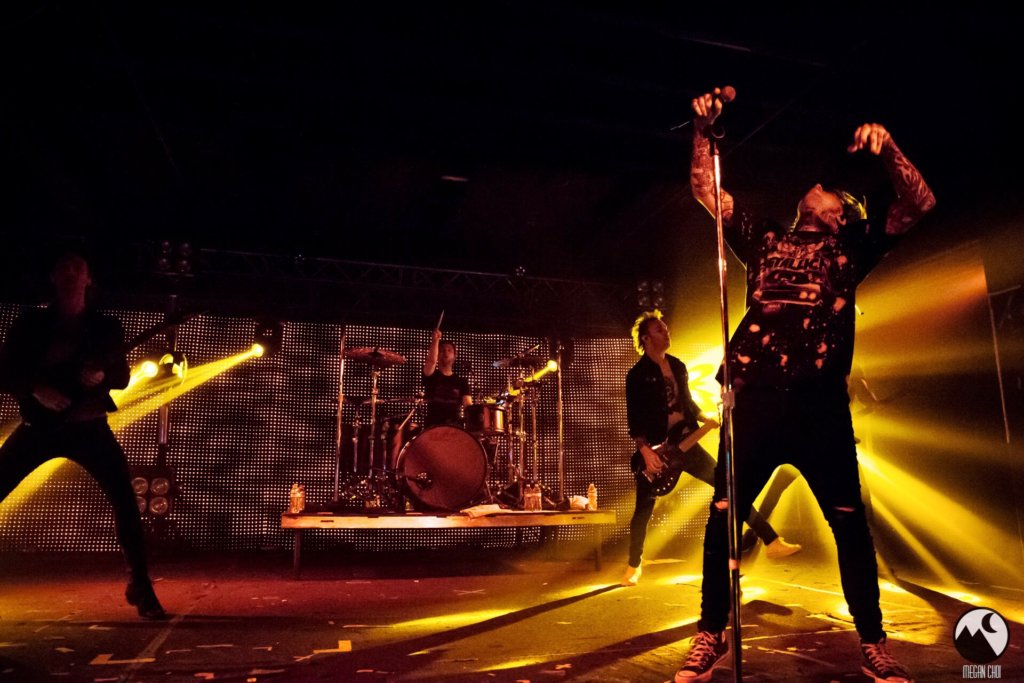 The tour still has quite a few dates left, and is running strong. You don't want to miss out, as it is definitely a crowd pleaser. If you want a chance to let loose and rock the night away, here it is.
JAN 19 Dallas, TX @ Gas Monkey Live!
JAN 21 Oklahoma City, OK @ Diamond Ballroom
JAN 22 Nashville, TN @ War Memorial Auditorium
JAN 24 Atlanta, GA @ Tabernacle
JAN 26 Richmond, VA @ The National
JAN 27 New York, NY @ Hammerstein Ballroom
JAN 28 Philadelphia, PA @ The Fillmore
JAN 29 Silver Spring, MD @ The Fillmore
JAN 31 Boston, MA @ House of Blues
FEB 01 Pittsburgh, PA @ Stage AE
FEB 02 Chicago, IL @ Riviera Theatre
FEB 03 St. Louis, MO @ The Pageant
FEB 05 Denver, CO @ The Fillmore
FEB 06 Salt Lake City, UT @ The Complex
FEB 08 Seattle, WA @ Showbox SODO
FEB 09 Portland, OR @ Roseland Theater
FEB 11 San Francisco, CA @ The Warfield
FEB 12 San Diego, CA @ House of Blues