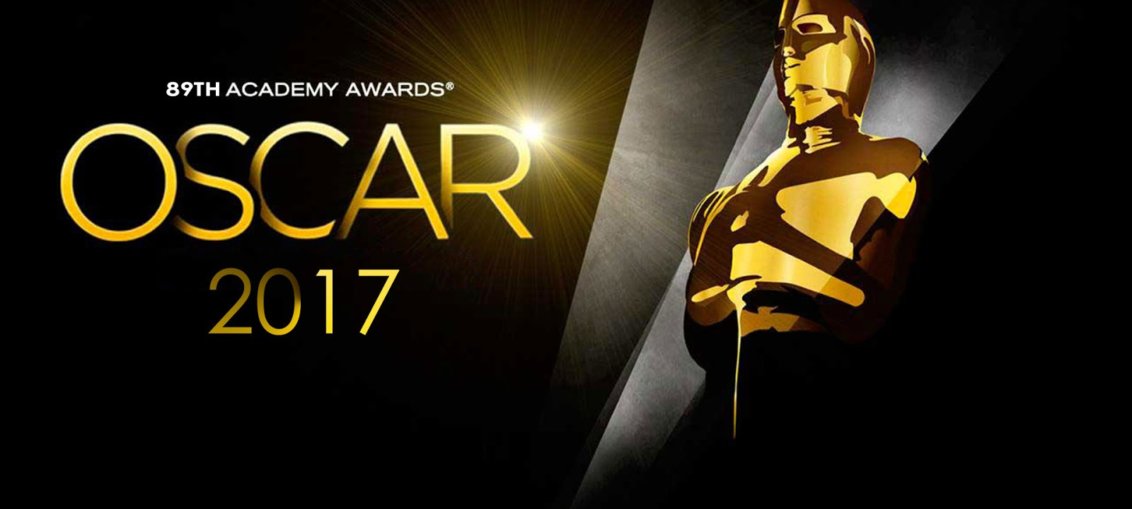 Article By: Alice-Ginevra Micheli
Once again we find ourselves only a few days away from what is considered to be one of the best nights of the year! The 89th Academy Awards are coming, and with it: joy, upset, heartbreak and dreams come true for many.
To say this year is a controversial one is an understatement. While all the films have merit and all the nominees are worthy in one way or another, there has been a lot of argument over who deserves the win as well as a lot of discussion over the monumental snubs that have occurred (*cough* Amy Adams *cough* ).
After just over a month of viewing every film I could get my hands on, consultations with professionals in the film industry, and reading article upon article, I have compiled my own list of predictions and have set them out in what will hopefully be the likely presentation order.
So without further ado, let's get started:
Actress in a Supporting Role
Viola Davis – Fences
Naomie Harris – Moonlight
Nicole Kidman – Lion
Octavia Spencer – Hidden Figures
Michelle Williams – Manchester By The Sea
Viola Davis – Fences
Pick: Viola Davis – Fences
Let's be honest here, Davis should have this in the bag. Having swept the proverbial awards floor in literally every other ceremony I would be very shocked by any other result. However, that's not to say that it's not deserved. Davis has been nominated twice before (this being her third time), thus it's been a long time coming. Her performance is powerful, moving and so heartbreaking and strong all at once that I needed to take a minute after it had ended to get my emotions in check. Therefore, all according to plan, the show will start out with a sure-fire bang.
Achievement in Costume Design
Joanna Johnston – Allied
Colleen Atwood – Fantastic Beasts and Where to Find Them
Consolata Boyle – Florence Foster Jenkins
Madeline Fontaine – Jackie
Mary Zophres – La La Land
Pick: Madeline Fontaine – Jackie
Having been a Potterhead for many years, as well as a sucker for period pieces, my heart's desire is for Colleen Atwood to take the prize for her brilliant 20's interpretation of the Wizarding World. However, I recognise that the most likely contenders at the moment are Zophres and Fontaine for La La Land and Jackie respectively. I am choosing Fontaine, because I recognise the beauty that emanates from each carefully crafted piece of clothing from the biopic. From the iconic gowns to the demure two-piece ensembles, it would be a shame if this film weren't rewarded for its sartorial excellence.
Achievement in Makeup and Hairstyling
Eva Von Bahr and Love Larson – A Man Called Ove
Joel Harlow and Richard Alonzo – Star Trek Beyond
Alessandro Bertolazzi, Giorgio Gregorini and Christopher Nelson – Suicide Squad
Pick: Joel Harlow and Richard Alonzo – Star Trek Beyond
I have got to say; this year's makeup and hairstyling category is weak to say the least. The films themselves were fine, and the makeup relatively impressive, but none of them really wowed me as others have done in previous years. With that in mind I'm putting my bets on Star Trek winning again for it's pushing of boundaries when imagining different alien species.
Foreign Language Film
Land of Mine
A Man Called Ove
The Salesman
Tanna
Toni Erdmann
Pick: The Salesman
Had certain political debacles not occurred I would be saying that Toni Erdmann was the strongest contender of the bunch, with the Australian film Tanna running a close second. However, due to the Academy's love of political statements, as well as filmmaker Asghar Farhadi's previous win, I'd say that The Salesman is the most likely to take home the statuette this year.
Live Action Short Film
Ennemis Intérieurs
La Femme et le TGV
Silent Nights
Sing
Timecode
Pick: Sing
As with last year, I told a small lie. Due to inaccessibility, as well as lack of time, I haven't seen all the short films. They really should release a playlist online where us normal people can access these films so we actually know what we're talking about. With all that in mind, I'd say Sing has the strongest chance this year as it combines an important message ("find your voice") with cute children singing, a heart melter if there ever was one.
Documentary: Short Subject
Extremis
1 Miles
Joe's Violin
Watani: My Homeland
The White Helmets
Pick: Watani: My Homeland
While the others in this category show powerful looks into important subjects, everything from the end-of-life process to the holocaust, I'm backing Watani as it seems to have given the viewers the most complete experience while also leaving them with a small sparkle of hope – and lord knows we need some of that in the world right now.
 Achievement in Sound Mixing
Bernard Gariépy Strobl and Claude La Haye – Arrival
Kevin O'Connell, Andy Wright, Robert Mackenzie and Peter Grace – Hacksaw Ridge
Andy Nelson, Ai-Ling Lee and Steve A. Morrow – La La Land
David Parker, Christopher Scarabosio and Stuart Wilson – Rogue One: A Star Wars Story
Greg P. Russell, Gary Summers, Jeffrey J. Haboush and Mac Ruth – 13 Hours: The Secret Soldiers of Benghazi
Pick: Andy Nelson, Ai-Ling Lee and Steve A. Morrow – La La Land
All these nominees are worthy, as each of these films would have been both technically and creatively difficult to mix. The most deserving is probably either Arrival or Hacksaw Ridge for their nuanced balance of sounds in and out of reality. However, with La La Land being the darling of the Academy this year it's safe to assume that it'll take home the Oscar.
Achievement in Sound Editing
Sylvain Bellemar – Arrival
Wylie Stateman and Renée Tondelli – Deepwater Horizon
Robert Mackenzie and Andy Wright – Hacksaw Ridge
Ai-Ling Lee and Mildred Latrou Morgan – La La Land
Alan Robert Murray and Bub Asman – Sully
Pick: Sylvain Bellemar – Arrival
I know what I just said about La La Land. Add that to the fact that this category is normally dominated by action/war movies and my pick seems particularly ludicrous but dangnabbit if I don't think Arrival has a chance. Being my favourite movie of 2016 by a long shot I think it should be the favourite in a lot more categories, therefore due to the way it effortlessly deals with the extra-terrestrial language and atmosphere with the terrestrial sounds, I will stand by this opinion even if I fall on this particularly hard sword.
Actor in a Supporting Role
Mahershala Ali – Moonlight
Jeff Bridges – Hell or High Water
Lucas Hedges – Manchester By the Sea
Dev Patel – Lion
Michael Shannn – Nocturnal Animals
Pick: Mahershala Ali – Moonlight
This is a pick that is a little more contention since Patel's win at the BAFTA's for portraying the grown lost Indian boy. However, Ali's drug dealer with a heart of gold has still been sweeping awards left, right and centre, and the film itself is considered a strong underdog for the top prize of the night, so safe money dictates that it's his year.
Achievement in Visual Effects
Craig Hammeck, Jason Snell, Jason Billington and Burt Dalton – Deepwater Horizon
Stephane Ceretti, Richard Bludd, Vincent Cirelli and Paul Corbould – Doctor Strange
Robert Legato, Adam Valdez, Andrew R. Jones and Dan Lemmon – The Jungle Book
Steve Emerson, Oliver Jones, Brian McLean and Brad Schiff – Kubo and the Two Strings
John Knoll, Mohen Leo, Hal Hickel and Neil Corbould – Rogue One: A Star Wars Story
Pick: Robert Legato, Adam Valdez, Andrew R. Jones and Dan Lemmon – The Jungle Book
This is probably the most competitive category of the year. From Doctor Strange's mind-bending visuals to Kubo's brilliant origami Claymation, the VFX brought their A-Game to 2016. However, when a film creates an entire world, trees, characters and all out of nothing, leaving only a little boy to connect it to the real world, it deserves a goddamn Oscar. Therefore, The Jungle Book really should win here.
Animated Short Film
Blind Vaysha
Borrowed Time
Pear Cider and Cigarettes
Pearl
Piper
Pick: Borrowed Time
Again, I will be going in a different direction. While Piper is the Pixar darling, and Pear Cider and Cigarettes is the odds-on favourite, I think Borrowed Time has a real shot at a win here. This is a side-project by two Pixar animators, which deals with grief and longing in the Wild West. A mournful story that you might remember having gone viral a year or so ago, the visuals are stunning, the story impactful and the animation fantastic. So here I am, going out on a rickety limb.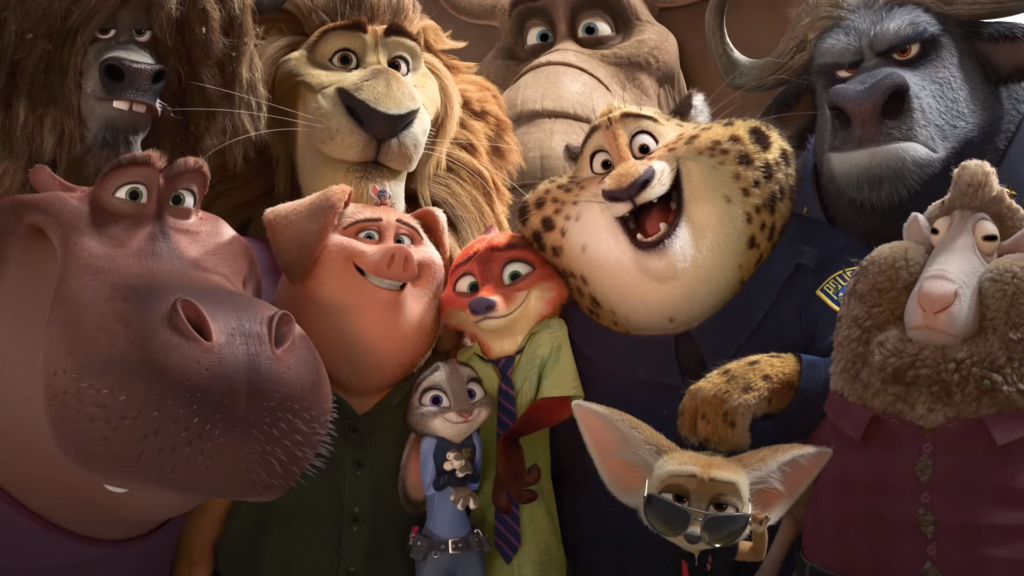 Animated Feature Film
Kubo and the Two Strings
Moana
My Life as a Zucchini
The Red Turtle
Zootopia
Pick: Zootopia
The two heavy hitters here are Zootopia and Kubo. One is a Disney behemoth that deals with racial prejudice in a creative and accessible manner. The other is a stop-motion tale about family and music in Ancient Japan. They're both magical in their own ways, however my gut is telling me Zootopia, due to it's box-office and critical success, as well as the important message at it's centre. Connecting with audiences on such a scale leaves little to chance, and so Disney just might continue it's streak.
Achievement in Production Design
Patrice Vermette and Paul Hotte – Arrival
Stuart Craig and Anna Pinnock – Fantastic Beasts and Where to Find them
Jess Gonchor and Nancy Haigh – Hail Caesar!
David Wasco and Sandy Reynolds-Wasco – La La Land
Guy Hendrix Dyas and Gene Serdena – Passengers
Pick: Colin Gibson – David Wasco and Sandy Reynolds-Wasco – La La Land
Yet again, the musical of the year is the runaway favourite. While I personally believe that either Passengers or Fantastic Beasts should win this trophy, the highly-stylized contemporary Los Angeles has enchanted the hearts of many an audience member, and therefore has the highest chance of beating everything else.
Achievement in Cinematography
Bradford Young – Arrival
Linus Sandgren – La La Land
Greig Fraser – Lion
James Laxton – Moonlight
Rodrigo Prieto – Silence
Pick: Bradford Young – Arrival
I don't care that I'm probably 99% wrong here, or that I'm living out a fools dream by even typing out the above prediction. My conscience won't allow me to put La La Land's flashy camera work and picturesque city views over Arrival's stunning work with portraying an alien's appearance on Earth. Young's work is just better, and even though Sandgren has every reason to win, I'm standing by my choice, on this lonely mountain in the distance.
Achievement in Film Editing
Joe Walker – Arrival
John Gilbert – Hacksaw Ridge
Jake Roberts – Hell or High Water
Tom Cross – La La Land
Nat Sanders and Joi McMillon – Moonlight
Pick: Joe Walker – Arrival
When it comes to the editing, I just can't give this to La La Land, and yes I realise the futility of my vote. I have to give it to Arrival, a film that so effortlessly translated such complex storytelling where with every repeat viewing rewards you with a new experience, deserves the win. Again, I recognise that La La Land has the con, however it's not going to stop me from hoping against hope!
Documentary Feature
Fire At Sea
I Am Not Your Negro
Life, Animated
J.: Made in America
13th
Pick: 13th
With everyone putting their bets behind O.J, I can see it going in another direction toward the Netflix documentary that has garnered both popular and critical praise. Not only is it directed by Ava DuVernay, but it's a succinct 90 minute tale about a very real and important issue that has affected American society for generations, making it a lot more accessible than the 7.5 hour marathon that is otherwise tipped to be the favourite.
Achievement in Music Written for Motion Pictures (Original Song)
"Audition (The Fools Who Dream)" – La La Land
" Can't Stop the Feeling!" – Trolls
"City of Stars" – La La Land
"The Empty Chair" – Jim: The James Foley Story
"How Far I'll Go" – Moana
Pick: "City of Stars" – La La Land
Having swept most, if not all, the awards it seems like this melancholic duet will be the winner of this prize. Although slow and seemingly unimpressive, it has the uncanny ability of burying itself in your head for weeks at a time, where all of a sudden you'll find yourself whistling like Ryan Gosling's wistful jazz pianist. However, look out for a possible "upset" with Moana finally giving Lin Manuel-Miranda his triumphant EGOT.
Achievement in Music Written for Motion Pictures (Original Score)
Mica Levi – Jackie
Justin Hurwitz – La La Land
Dustin O'Halloran and Hauschka – Lion
Nicholas Britell – Moonlight
Thomas Newman – Passengers
Pick: Justin Hurwitz – La La Land
I mean, is there any way anything else would win? Not only is this film the favourite in almost every category but it all hinges on its music that is generally beloved by all. If this doesn't win I won't just be surprised, I'll probably drop a plate in shock.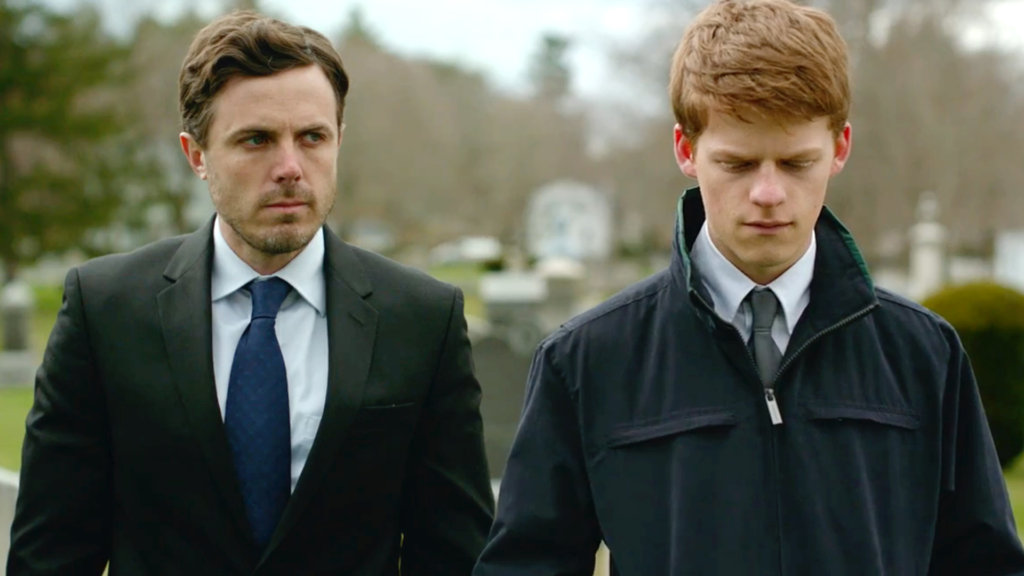 Writing (Original Screenplay)
Taylor Sheridan – Hell or High Water
Damien Chazelle – La La Land
Yorgos Lanthimos and Efthimis Filippou – The Lobster
Kenneth Lonergan – Manchester by the Sea
Mike Mills – 20th Century Women
Pick: Kenneth Lonergan – Manchester by the Sea
This film explores loss, mourning, grief and familial relationships in a way that is both transcendent and breathtaking – literally. It's subtle nuances and powerful gravitas holds up the movie as a whole, giving way to some beautiful performances. While Mills' script is at one time experimental and interesting, this prize is really edging Lonergan toward his first Academy win.
Writing (Adapted Screenplay)
Eric Heisserer – Arrival
August Wilson – Fences
Allison Schroeder and Theodore Melfi – Hidden Figures
Luke Davies – Lion
Barry Jenkins and Terell Alvin McCraney – Moonlight
Pick: Barry Jenkins and Terell Alvin McCraney – Moonlight
This is another incredibly difficult prediction. Not only are all these scripts worthy, but were they in other years they all would have shot at the gold. For example Wilson's original play won the Pulitzer and Heisserer's expertly wove an unfilmable short story into a masterful science fiction film. However, with all the love and adoration behind the underdog of the year, Moonlight has the strongest chance of eeking out the win, if only just.
Achievement in Directing
Denis Villeneuve – Arrival
Mel Gibson – Hacksaw Ridge
Damien Chazelle – La La Land
Kenneth Lonergan – Manchester By the Sea
Barry Jenkins – Moonlight
Pick: Damien Chazelle – La La Land
Is this really a question? After his DGA win, there's almost no chance of the award going to anyone else. Although all the other contenders are strong, with Gibson making his triumphant return, Villeneuve mesmerising audiences and Jenkins delivering a surprisingly touching film, it's really only going to ever go to Chazelle. I hope he has space on his shelf.
Actress in a Leading Role
Isabelle Huppert – Elle
Ruth Negga – Loving
Natalie Portman – Jackie
Emma Stone – La La Land
Meryl Streep – Florence Foster Jenkins
Pick: Emma Stone – La La Land
Yet another category where I am very unhappy with who will probably win, leaving me to battle with my conscience and my gut. With Portman's transcendent performance as First Lady, Jackie Kennedy (my personal preference), and Huppert's brilliant portrayal of a woman who goes after those who wronged her, it's a disappointment that the Oscar should go to Stone who, although a wonderful actress, gave a generally straightforward performance. However, let's be honest, she's going to win.
Actor in a Leading Role
Casey Affleck – Manchester by the Sea
Andrew Garfield – Hacksaw Ridge
Ryan Gosling – La La Land
Viggo Mortensen – Captain Fantastic
Denzel Washington – Fences
Pick: Denzel Washington – Fences
This one is a tricky one. Affleck was an unstoppable train at the start of the season, sweeping up every award in his wake for his portrayal as a man broken by grief. However with recent controversial and damning legal troubles making their way to the surface, and with Washington's SAG win, it seem like the odd's are more in the veteran actor's favour than the younger Affleck's. This is maybe one of the more unpredictable ones, so hold on to your hats folks.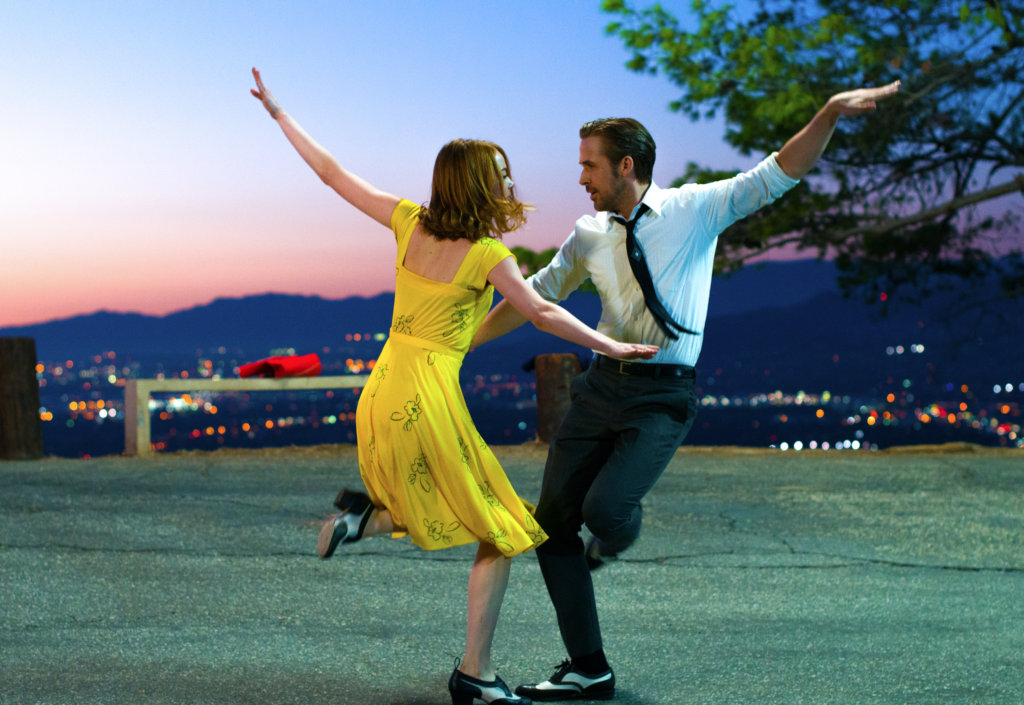 Best Picture
Arrival
Fences
Hacksaw Ridge
Hell or High Water
Hidden Figures
La La Land
Lion
Manchester By the Sea
Moonlight
Pick: La La Land
Maybe the least amount of decision time I've had to have this whole article. With 14 nominations and a significant amount of possible wins, I don't think any of the reaction shots will be showing surprised faces on the fateful night. It's a musical about Hollywood and a realistic relationship. It shows all the colours of emotion and then adds charming song and dance numbers on top of them. There is a chance that Moonlight might take the prize but don't count on it, it's chances are slim. Don't get me wrong, I enjoyed this film, and walked out fairly satisfied with my experience. Do I think it should be winning? No. Have I accepted my fate? Yes. Either way, I hope that Chazelle has a few different speeches in the back of his mind, because he might have to take a trip up those stairs more than once.
*
And with that we have finally reached the end of my second annual prediction list. This was a strange year for me, having to constantly argue with the opinions of myself and my peers, as well as articles all over the internet – granted that last one might have rewarded me with some strange looks here and there. But no matter, once again I find myself expanding my horizons and experiencing stories and magic that I wouldn't be able to otherwise.
Therefore, grab some bubbly, adorn your most fancy clothes and strap yourselves in on February 26th at 7pm for a night that will certainly be something to remember!