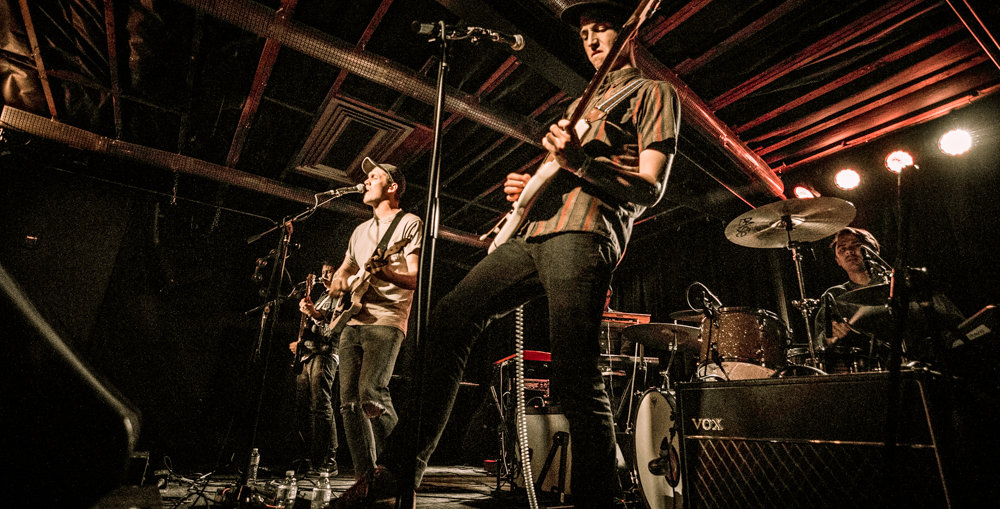 Article and Photos by: Jason Robey
Phoenix, AZ — Greeted by a growing valley following, Orange County indie band, Hawai, returned to Phoenix on Sunday night to give area fans a taste of the music they'll be offering later this year.
The evening kicked off with a half-hour of tunes by the local band, Breakup Shoes. Only a little over a year old, the band brought a crowd with them, as they played their recent EP, Tuba, plus a few others. The band's sound is an interesting mixture of pop sensibility, with a bit of an edge to it and a hint of Sublime-style surf rock. They got the crowd moving their bodies early on in the set with "Another Good Morning" and "—." The band hopes to be hitting the studio soon to get some more music out.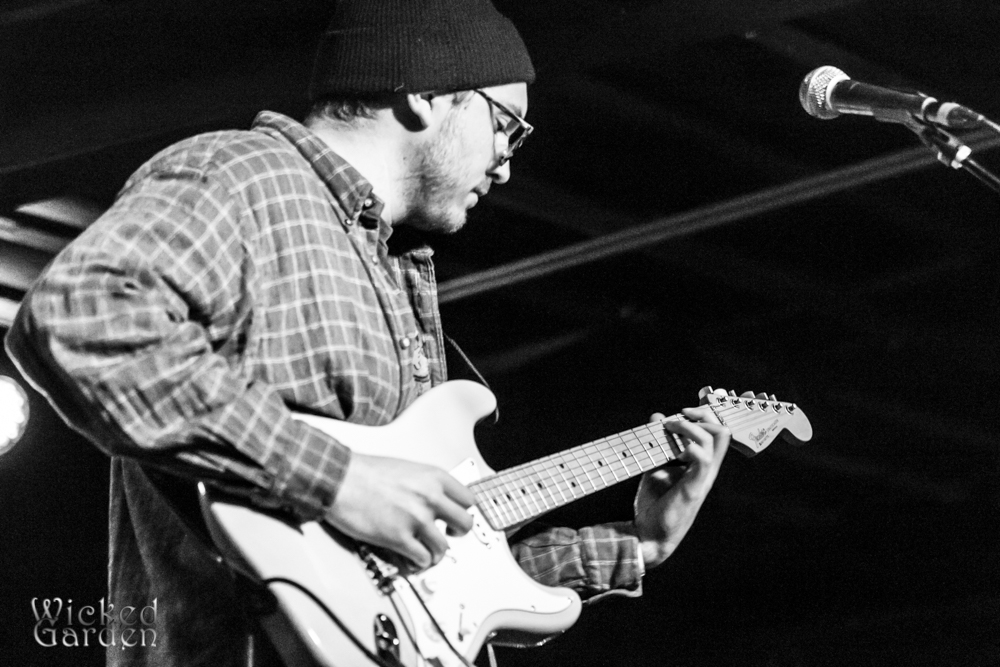 After a short break, Hawai took the stage, quickly capturing the audience's attention with the first two tracks from their 2016 debut, Working All Night. Before their 45-minute was finished, they played the remaining songs from the EP, as well as a handful of new originals, planned for a release this summer.
Hawai's newer songs show that the band has spent time honing in on their songwriting strengths. Staying true to their surf-inspired indie rock roots, the band's new material, particularly the new single, "I'm Not Dead," shows depth and dimension, through layers of instruments and dynamics.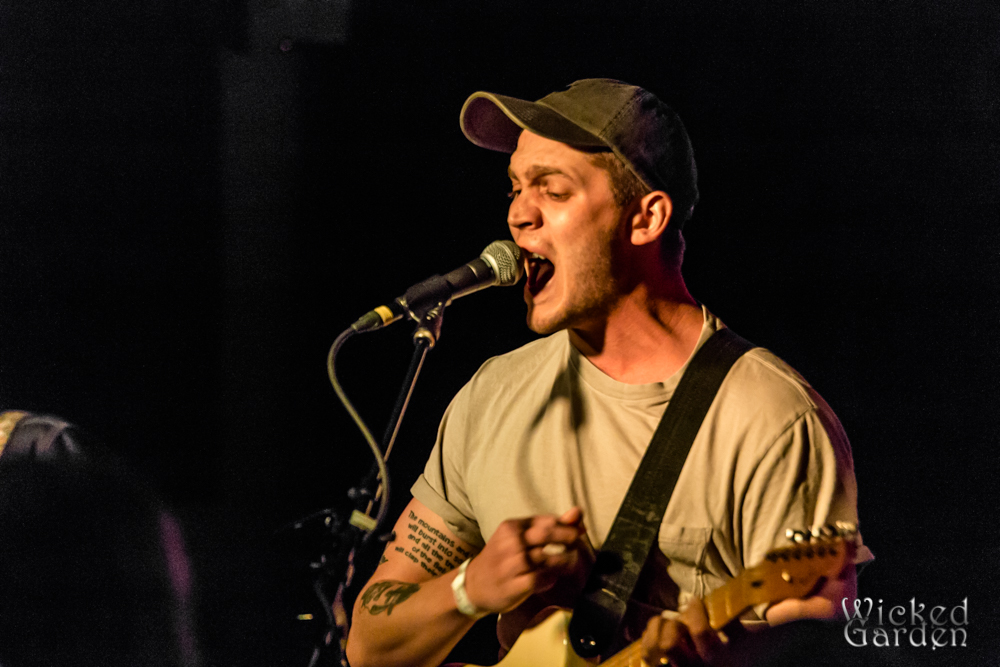 Led on stage by vocalist/guitarist Jake Pappas, Hawai has built up a following in the valley, having made several visits to the area in the past year. In their short time as a band, they have also made it across the country, and are scheduled to appear at SXSW in Austin, TX, later this month. This show also an opportunity for the band to introduce their new guitarist, )))), to their local fans, as he plays his fourth show with the group.
The evening finished with a set by Australian artist, Hazel English. Her beautifully quiet voice drew the crowd closer with her opening song, the yet-to-be-released "Other Lives." Over the course of the next 45 minutes, Hazel, and her backing band, would treat the room to all five songs from her debut EP, Never Going Home, with a few more tunes shuffled into the set.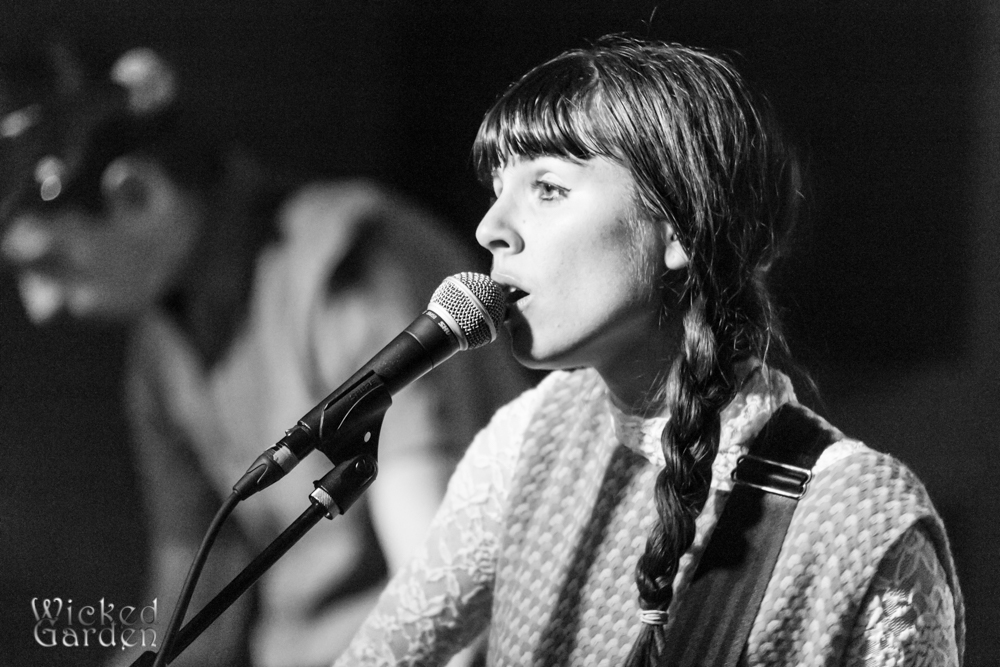 English, who is now based in Oakland, CA, has taken her brand of indie-pop on tour around the world in the past several months, playing a run of shows in her home country and a string of European dates, before the leg of West Coast dates that brought her to Phoenix. She has been recently been featured in several magazines and popular internet and radio shows, such as KCRW's Morning Becomes Eclectic.