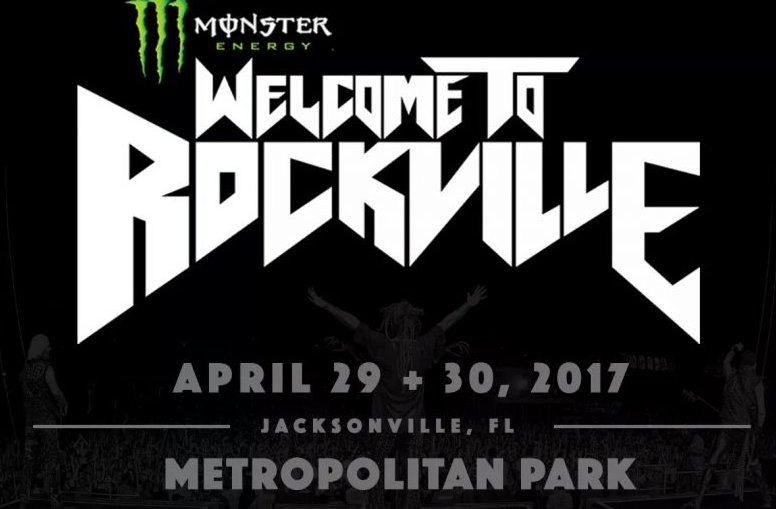 Article by: Andres Alvarado
April is upon us and the final countdown to Jacksonville's Welcome to Rockville has begun. The two-day festival will take place on the 29th and 30th of the month and it'll showcase the who's who of rock music. Headlined by Rock-n-Roll titans Soundgarden and Def Leppard, Welcome to Rockville is set to take Jacksonville by storm. Filling out the line-up are topline acts like Chevelle, A Perfect Circle, Mastodon, Coheed and Cambria, Three Days Grace, Motionless in White, Alter Bridge, Gojira and many more.
The festival, taking place at beautiful Metropolitan Park, has been on a steady growth path since it began six years ago, and the 2017 version is bound to be the loudest and biggest yet. With last year's event showcasing topnotch acts like Rob Zombie and ZZ Top, this year's performers have plenty to live up to. So, grab a friend or come solo, but be sure to not miss out on this year's extravaganza. It guarantees to be a phenomenal ceremony of all things rock.
For complete line-up information, click here: http://welcometorockvillefestival.com/lineup/
Tickets are going fast, but you still have a chance to purchase single-day and whole-event tickets here: http://welcometorockvillefestival.com/tickets/
For more Welcome to Rockville information or FAQs, click here: http://welcometorockvillefestival.com/info/