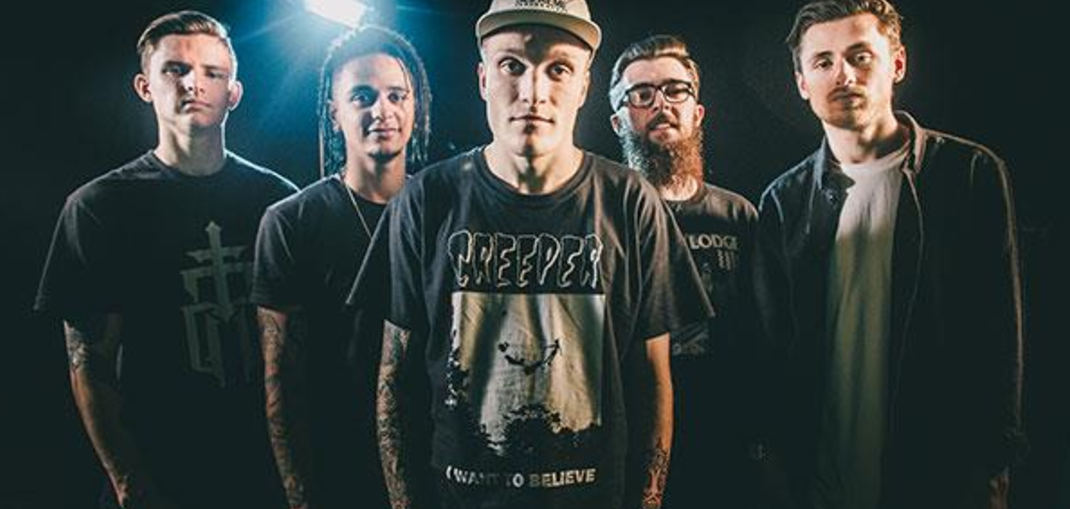 Article by: Angelica Pasquali 
If you haven't been jamming to Neck Deep since 2012, then it's the perfect time to expand your music horizon! This pop punk band just dropped their latest album, The Peace and The Panic! A very interesting album with a war-time mindset theme touching on a variety of subjects. The band has out-done themselves on this album, pushing past their previous work with very detailed songs and sounds. From slow songs that will tug at your heart strings, to some rocking songs that will make your car rides a lot more fun, they win themselves a solid 9 out of 10 for this new one.
At first listen, I was slightly unenthused by the album as a whole. BUT THEN, I ran through it again and noticed all the detailed work that the band put into it. My main issue was not with the music, but rather the discontinuity of album theme. The Peace and The Panic showcases album art of a man trying to balance on a rope between the peaceful homefront of a city and the panic of war on the other side. They released their single, "Happy Judgement Day" before the release of the album, which has a strong theme of war-time peace and panic mindset. So, I was expecting the other songs to have that same prominent theme. Upon further listening, I realized that in fact it does, but you have to really appreciate and listen to the album to notice this.
The song order fluctuates between upbeat and sadder songs, keeping the theme of peace and panic. The sad songs aren't about the typical heartbreak of teen lovers, but actually grief and how it affects a family. This is expressed in "Wish You Were Here." "19 Seventy Sumthin" is another cute number that talks about how things were decades ago and the different morals, lifestyles, and mindsets of people of the time. 
Neck Deep also spiced up their music in "Don't Wait" by featuring soft screams from Sam Carter, bringing more rock vibes to this song that questions religion in war time. The album certainly touches on a lot of deeper, sensitive subjects, but they're still songs that you can jam out to.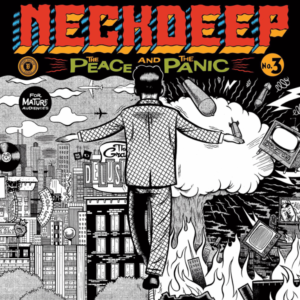 Overall, Neck Deep put out a top-notch album that has a lot more layers than you may think from the first listen. The Peace and the Panic is one of those albums that breaks out of the common pop punk music scene, surprising you and it only gets better with each listen.
Catch Neck Deep on tour to hear this album live!