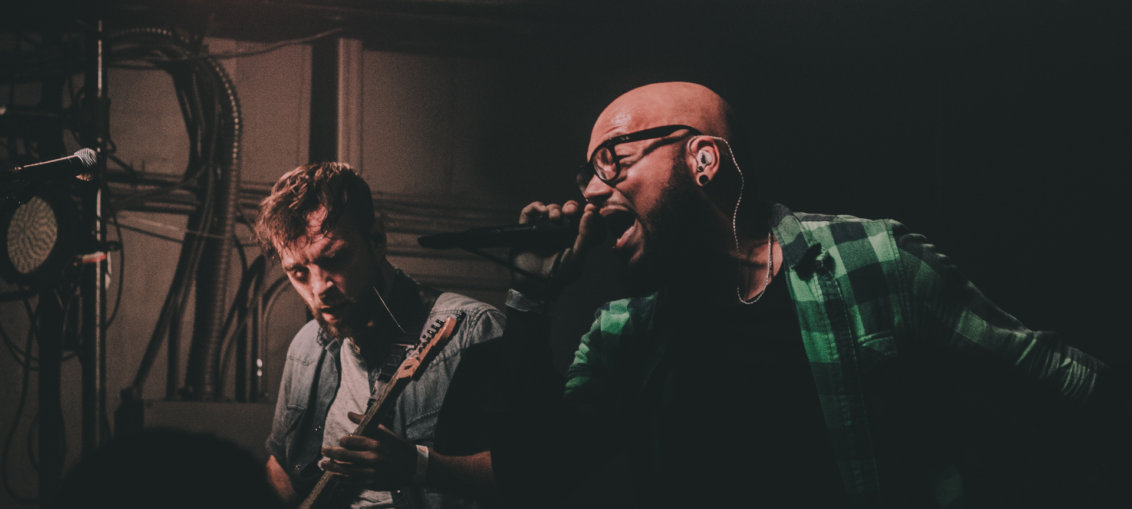 Article and photos by: Tiyhanna Queen
WASHINGTON D.C — despite a delay on this rainy night, fans still lined up waiting to see well known local rockers, In Your Memory. They quickly filled up the venue as it drew closer and closer for the opening band to go on.
Once our opening band Better Homes stepped on stage they instantly blew me away. I wasn't expecting the vocalist to have such powerful vocals. Hayley J and the band as a whole definitely remind me of Paramore back in the early 00s.
Next up we have Eternal Boy, who right off the bat take you back to that early 00s punk rock. This trio had head's banging and people off their feet. The bassist stood out the most as he was extremely active on stage warming the crowd up a bit more. By the end of their set they definitely left the crowd excited for the next act.
Fadest took the stage after the punk trio. This post hardcore band hails from Baltimore, MD. You honestly can't put these guys into one genre because they're a mixture of them all; at least in the rock genre. These guys never fail to impress. The crowd initially weren't sure what to expect but once they began they drew the biggest crowd out of all the openers and received numerous head bangs of approval. The singer has this sultry, raspy voice that just draws you in for more and watching the drummer was hypnotic — he just goes so *hard* on the drums you can't really turn away.
Finally we have **In Your Memory**, tonight was their CD Release show for F2L or *Failure to Launch*. The local support for this band was astounding and I couldn't believe I hadn't heard of them sooner. All you could hear in between sets were various shouts of approval from the audience. This band brought the heat and emotion back into music. I've never seen such emotion conveyed on stage by a band, it was chilling and ethereal. It definitely wasn't hard to tell these young men put their heart, sweat and soul into everything they've produced. These guys for sure will never disappoint.