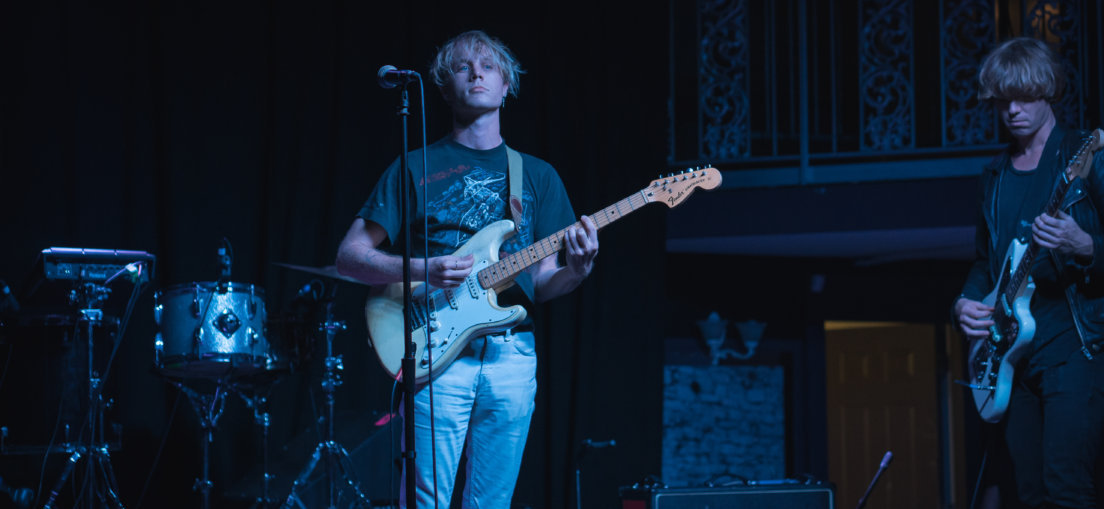 Article and Pictures by: Andrés Alvarado
Atlanta, GA – Los Angeles based rockers Sextile brought their primitive post-punk vibes from outer-space to Atlanta's Purgatory Stage at The Masquerade. A staple of the Californian underground scene, Sextile's recently released sophomore effort Albeit Living has really pushed the foursome into a broader spotlight and onto new stages around the country.
With reviews calling the new effort: "Hyper, tense and hypnotic. Dark and vitriolic. Primitive and retro/modern. They sound like the underground in America: angry, fucked-up, yet with a plan" and "The synth-heavy throwback vibe encapsulates and transports its listener on a mind-bending journey of rage and joy through the stories behind each tune," the expectations for Sextile's first ever Atlanta gig were both tempered and anticipated.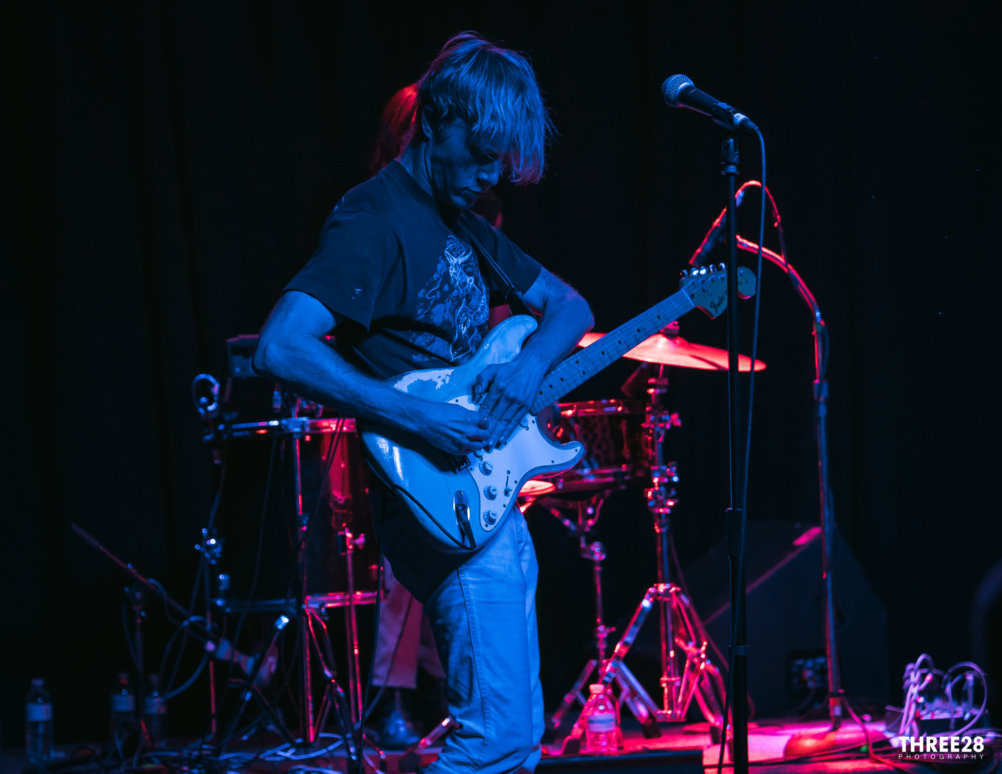 The intimate crowd on hand lined up along the stage about a half hour past nine as the Sextile gang commence their dimly lit gig. From the get-go, it's apparent just how serious this foursome is about pushing their product and providing a lasting impression. Infectious front-man Brady Keehn is effortlessly cool, yet impressively keeps it one-hundred non-stop with his dynamic vocals and expressive body language. For her part, lady bad-ass and drummer Melissa Scaduto stands behind the boys of Sextile, yet her imposing skills and sounds blast through front and center. Balancing out the exciting imprint of Sextile were laid-back and shaggy-haired guitarist Cameron Michael and the hypnotic synths of the unassuming, yet integral Eddie Wuebben.
Onlookers were treated to Sextile's best, from a yet to be titled or recorded opening jam to closing single "Can't Take It," the Keehn-helmed quartet put on a performance that does not quit and upholds the attention of their crowd. While the West Coast rockers are still on the rise and playing the small venues, their musical output is enthralling and their stage presence is eye-opening. A recipe which is soon to push Sextile onto more soundwaves and in front of bigger crowds.
For more on Sextile and their ongoing U.S. tour, be sure to check out their Facebook page at www.facebook.com/sextileband/ or download their new LP Albeit Living on iTunes, Spotify or wherever music is sold.