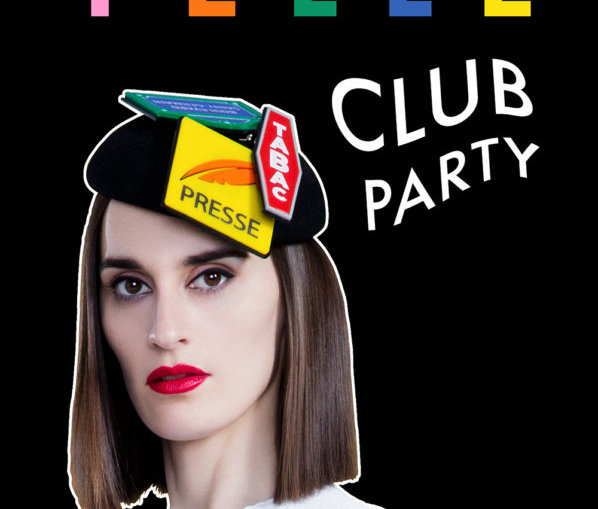 The French dance-pop group Yelle, which is Julie Budet and Jean-François Perrier (aka GrandMarnier), are announcing they'll take over small clubs across North America with a show specifically designed for the club environment: YELLE CLUB PARTY TOUR.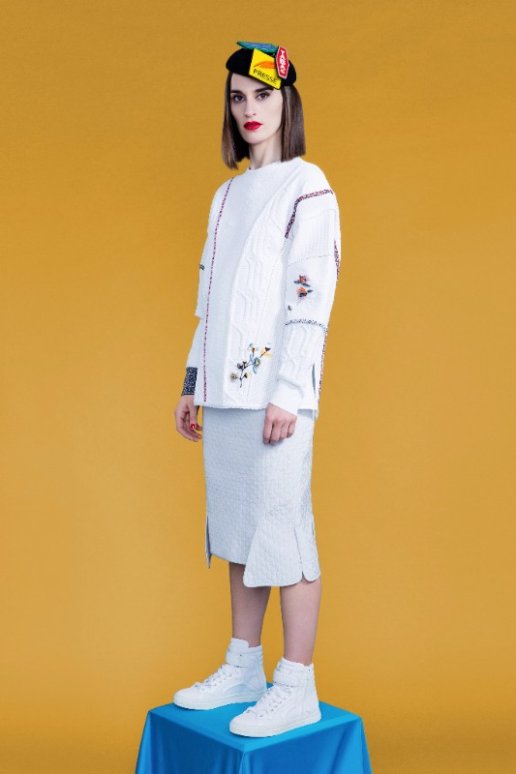 Yelle recently returned with a couple of new singles – Ici & Maintenant (Here & Now) and Interpassion, which, as often is the case with Yelle's art; glow on the surface while addressing more serious concerns underneath.
It is hard to think of another current artist who has managed to go global the way Yelle has. Having released three albums in the last decade and performed countless live shows around the world, all the while singing in her native French language.  Yelle's beautifully melodic compositions translate regardless if fans have any idea what she is actually singing about.
Their first single, "Short Dick Cuizi", a rather obvious slam of French rapper Cuizinier, was posted on MySpace in 2005 and became a minor sensation. After some lyrical adjustments and a title change to"Je Veux Te Voir", the song became the duo's first official single in 2006 and became an indie sensation song internationally. Yelle's debut album Pop Up was released in 2007 and spent nearly three years touring the world over in support of it before work on their second album began. Album number two, Safari Disco Club was released in the spring of 2011 and was followed by extensive international touring again. On their third album, Yelle worked with Dr. Luke and his team of producers. Though it was a little more focused than previous efforts, 2014's Complètement Fou was still imbued with a fun-loving, anything-goes left-field pop outlook.
Now Yelle is coming back to the live circuit, with their music nurtured by club culture since their inception and they love nothing more than tearing up dancefloors! Yelle are taking over clubs across the US and Canada next fall with the YELLE CLUB PARTY TOUR designed for four-to-the-floor kind of nights!
YELLE CLUB PARTY TOUR:
Tickets HERE
Mon 09.25 – Philadelphia, PA @ Boot & Saddle
Tue 09.26 – Washington, DC @ U Street
Fri 09.29 – New York, NY @ Rough Trade
Sat 09.30 – New York, NY @ Rough Trade
Sun 10.01 – New York, NY @ Rough Trade
Thu 10.05 – Boston, MA @ Great Scott
Fri 10.06 – Montreal, PQ @ PHI
Sat 10.07 – Toronto, ONT @ Adelaide Hall
Sun 10.08 – Chicago, IL @ Empty Bottle
Mon 10.23 – Vancouver, BC @ Imperial
Tue 10.24 – Seattle, WA @ Crocodile
Wed 10.25 – Portland, OR @ Wonder Ballroom
Fri 10.27 – San Francisco, CA @ Rickshaw
Sat 10.28 – San Francisco, CA @ Rickshaw
Sun 10.29 – San Francisco, CA @ Rickshaw
Thu 11.02 – Los Angeles, CA @ Resident
Fri 11.03 – Los Angeles, CA @ Resident
Sat 11.04 – Los Angeles, CA @ Resident
Sun 11.05 – Los Angeles, CA @ Resident
Tue 11.07 – San Diego, CA @ Casbah
Wed 11.08 – Phoenix, AZ @ Crescent
Fri 11.10 – Dallas, TX @ RBC
Sat 11.11 – Austin, TX @ SOS
http://www.YELLE.fr
https://www.facebook.com/YELLE
https://twitter.com/YELLE
https://www.instagram.com/YELLESTAGRAM
https://www.youtube.com/user/YELLE
@YELLESNAP