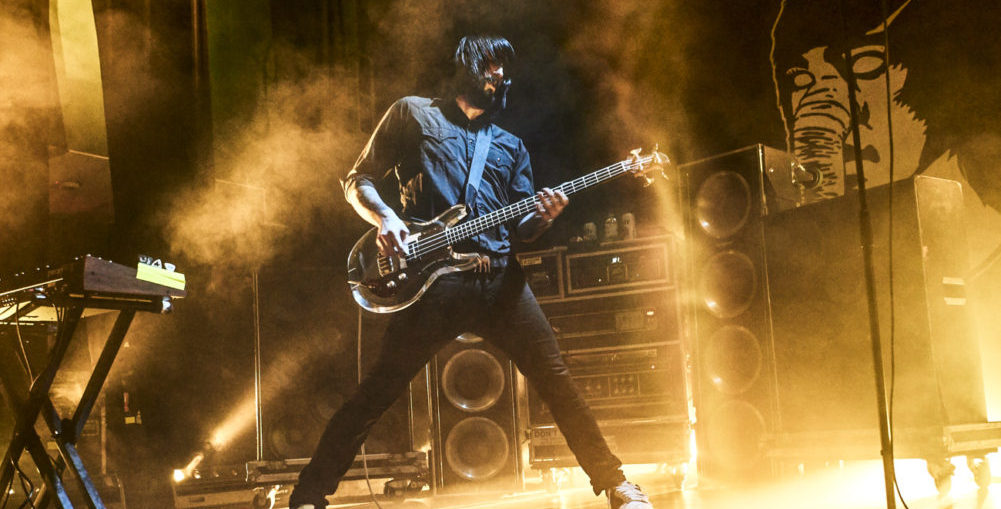 Photos and Article by: Adrienne Row – Smith
Ottawa, Ontario – Death From Above made a powerful return to the Nation's capital, in support of their September release Outrage! Is Now. The band was supported by The Beaches and American Lips.
American Lips started the night off on the right foot, not wasting any time to tear into their early punk rock music. Their songs were quick but entertaining, with everyone in the band taking their time to shine. The set consisted of songs taken from their debut LP Kiss the Void, with "Heat Wave" and "Lionz" being the standouts.
Following American Lips were indie rockers The Beaches, who had the crowd cheering from the moment they got on stage until they left. These "fem-rockers" dominated the stage with their high energy and presence. When bassist and lead vocalist Jordan Miller and guitarist Kylie Miller synchronized their movements to look like a robotic machine, fans lost their minds. A great sign for their first "big" tour. It was also an important night, as there were noticeably more female fans within the crowd. A welcome reminder for the rock scene that women in dresses and high heels can dominate the stage. A must-see band if they come to a city near you.
Death From Above played an eccentric and dynamic set, to the joy of their many fans. The band was incentivized to come back after a successful stint at Ottawa Bluesfest this summer and decided to make Ottawa the debut date of their tour. The band provided the audience with a moody atmosphere that paired well with their experimental punk music – continuously changing lights that danced across an increasingly foggy stage. Fans were so eager to see the band, that they started to crowd surf as soon as they debuted "Nomad," and did not stop until the encore performance was over. While the tour was in support of their most recent release, the played a mixture of songs new and old. The fans enjoyed this, and lost their minds when the band allowed the crowd to choose the songs they would play for an encore performance. All things considered, Death From Above is most certainly a force to be reckoned with.
Be sure to check out when Death From Above, The Beaches and American Lips stop by a city near you!