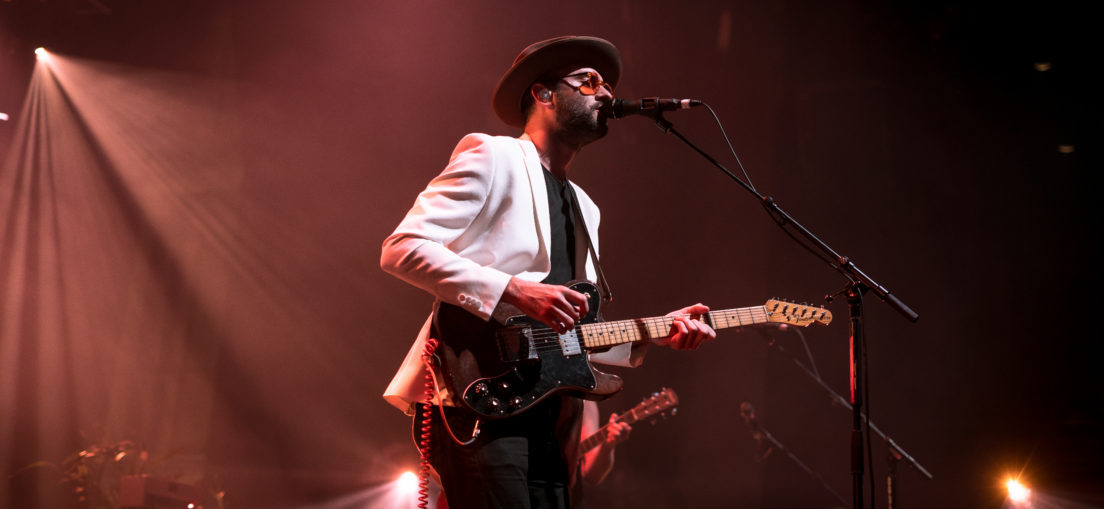 Article and Photos by: Andrés Alvarado
Atlanta, GA – Stopping by The Coca-Cola Roxy Theatre, The Head and The Heart – sans Josiah Johnson – gave Atlantans a second dose of their Signs of Light Tour. Having visited back in March, the Jonathan Russell-led sextet brought their indie-folk genus to a rather loud and ample bunch of fervent fans.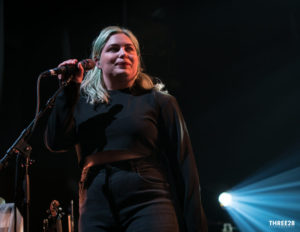 A visually charming safari-like motif spruces up the Roxy's stage-set for this evening. Signaling the performance's kick-off, a bright neon "Signs of Light" relic illuminates over the right side of the dais, as the musical-troupe out of Seattle make their way in. Greeted by a long and loud shower of cheers and plaudits, the gang break into opening single "City of Angels," which served as the perfect ice-breaker for a pleasantly fun and joyous gig.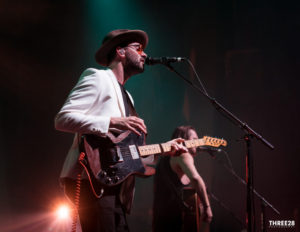 The Head and The Heart might produce easy-listening tunes, but their live sound is anything but mellow. Russell leads the way by shredding a mean guitar, tapping a wickedly cool tambourine, and tackling front-man duties like a champion. Lone female and talented violinist Charity Rose Thielen routinely snags the spotlight with her backing vocals and hefty rhythmic IQ.
Filling in for Josiah Johnson is Thielen's better half: Matt Gervais. On stage, Gervais is certainly the band's most mobile figure. Guitar in hand and hair volatilely waving from side to side, Gervais' rock-dude idiosyncrasies, backing vocals and infectious toothy grin light-up the scene even more. The Head and The Heart's quietest members: bassist Chris Zasche, pianist Kenny Hensley, and drummer Tyler Williams unselfishly lend their individual skills to heighten the atmosphere and drive home the folksy harmony THATH is known for. While their personalities take a backseat to the foreground three, their melody is noteworthily always front and center.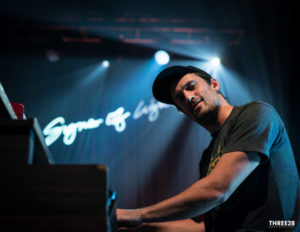 Simply put, The Head and The Heart are an act to catch given the chance. Their tone is broad enough to enjoy on a romantic date or in the company of friends and family. Brainy lyrics and soul-lifting tunefulness is their game. Straightforwardly all about head, all about heart, and, of course, all about music.
To get the 4-1-1 on where The Head and The Heart land next, be sure to visit
www.theheadandtheheart.com
or head over to Spotify or iTunes to download their magnificent latest LP
Signs of Life –
out now.