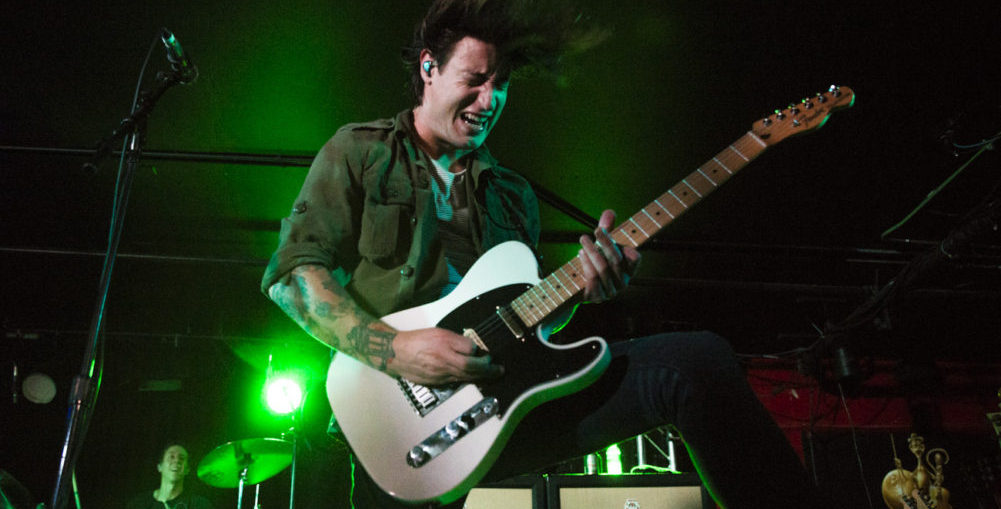 Photos and Article by: Adrienne Row-Smith
Ottawa, Ontario –   Silverstein, Seaway, Like Pacific, and Cedar Green brought the heat with their energetic sets. With fans lined up around the block for the sold-out show, it was a major sign of a good time coming.
First up for the evening were Philadelphia natives Cedar Green, who didn't bother waiting for the venue to be packed before tearing into their set. Pulling out all possible stage antics (jumping, twirling while playing and even standing on monitors), he band was a visual and auditory experience that started the night off on a great foot.
Following Cedar Green, Like Pacific kept the energy high, but encouraged more fan interactions. They also succeeded in getting the mosh pit started for the evening. For their final song, vocalist Jordan Black couldn't contain himself to the stage any longer and leapt into the crowd as they shouted with excitement.
Seaway played a lively set, pulling most of their songs off of last month's release Vacation.  They were all about fan engagement, with vocalist Ryan Locke getting as close as possible to fans who were eager to sing along with him. They brought the heat as the fans were as lively as they were, jumping and sliding around from the condensation on the floor to the point that they literally rocked someone's shoe off their feet.
When it was time for Silverstein to take the stage, the crowd had been chanting non-stop, many continuing to toss themselves around in the mosh pit. The band treated fans to hits from their newest release Dead Reflections, like "Retrograde," and "The Afterglow," but also classic tracks from Discovering the Waterfront. The atmosphere in the room was surreal as Silverstein played their encore song "My Heroine," and let the crowd sing a capella for a bit. Everyone's voices echoed throughout the venue, which made for an amazing ending to a stellar night.
Catch the bands when they come to a town near you!
November 7                Winnipeg, Canada
November 8                Saskatoon, Canada
November 9               Edmonton, Canada
November 11             Vancouver, Canada
November 12             Seattle, WA
November 14              Portland, OR
November 15              Spokane, WA
November 16              Calgary, Canada
November 17              Regina, Canada
November 18              Fargo, ND
November 19              Minneapolis, MN
November 21              Milwaukee, WI
November 22              Grand Rapids, MI
November 23              Hamilton, Canada
November 24              Oshawa, Canada
November 25              London, Canada