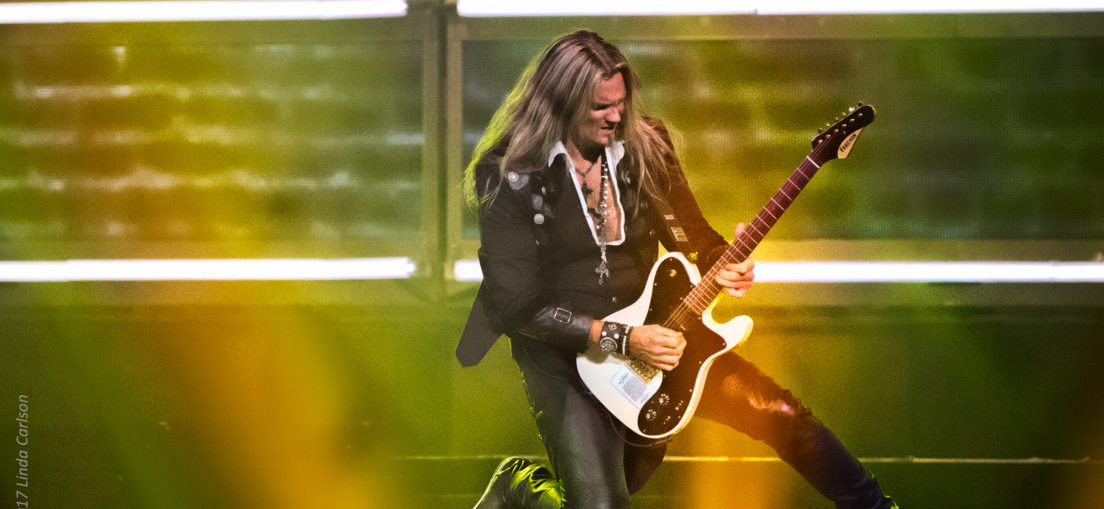 Article and Photos by: Linda Carlson
Cincinnati, OH – You know it's the holiday season when Trans-Siberian Orchestra (TSO) comes to town.  In November and December each year, this rock opera band travels the country, performing two shows per day to accommodate the demand among rock audiences who want to mix the thrill of rock and roll with the spirit of the holidays.  Indeed, there are two separate TSO bands, an east coast version and a west coast version, each with full complements of vocalists, guitarists, violinists, keyboardists, drummers and choirs.  In each city, they are accompanied by a local classical string section.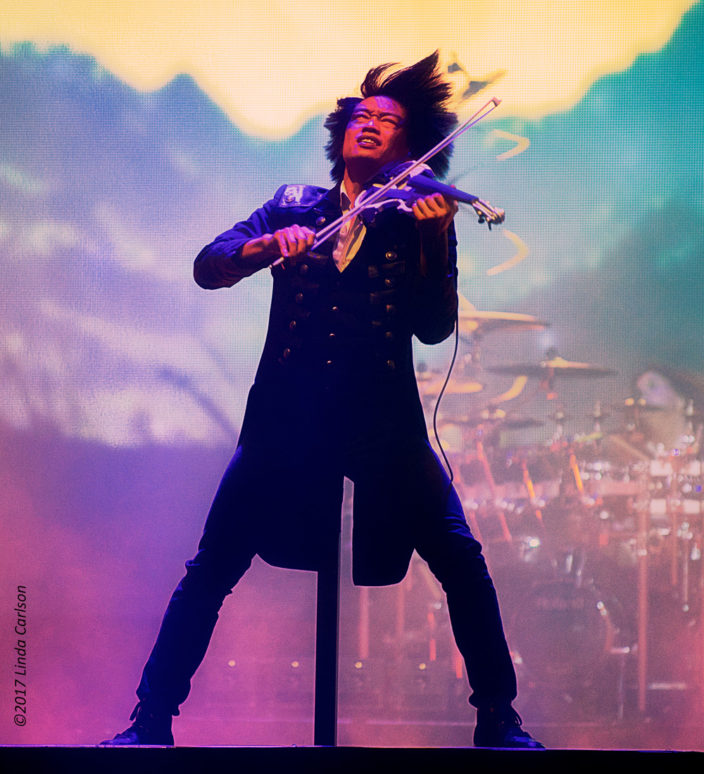 The sound is rich and pure rock, but the show is also a feast for the eyes.  The visuals that accompany the live music is spectacular, with lasers, lights, fog, mist and moving bridges to bring performers closer the audience.   Several screens above the arena stage show synchronized clips of Christmas scenes, wild animals on the prowl….
The Cincinnati show, performed by Trans-Siberian Orchestra East, was split into two sections – the first was a narrated holiday story, Ghosts of Christmas Eve, interspersed with rock songs and ballads, while the second was pure music, including the band's rousing rock renditions of "Beethoven" and "Requiem."
This year marks their 19th touring season.  It also marks a year of loss, with the untimely passing of founder, producer, composer and lyricist Paul O'Neill, as well as bassist David Z.  Both were honored and remembered during the performance.
It may be too late to catch TSO in 2017, but fear not – 2018 will surely bring more TSO rock opera drama and spectacle to arena stages across the USA.