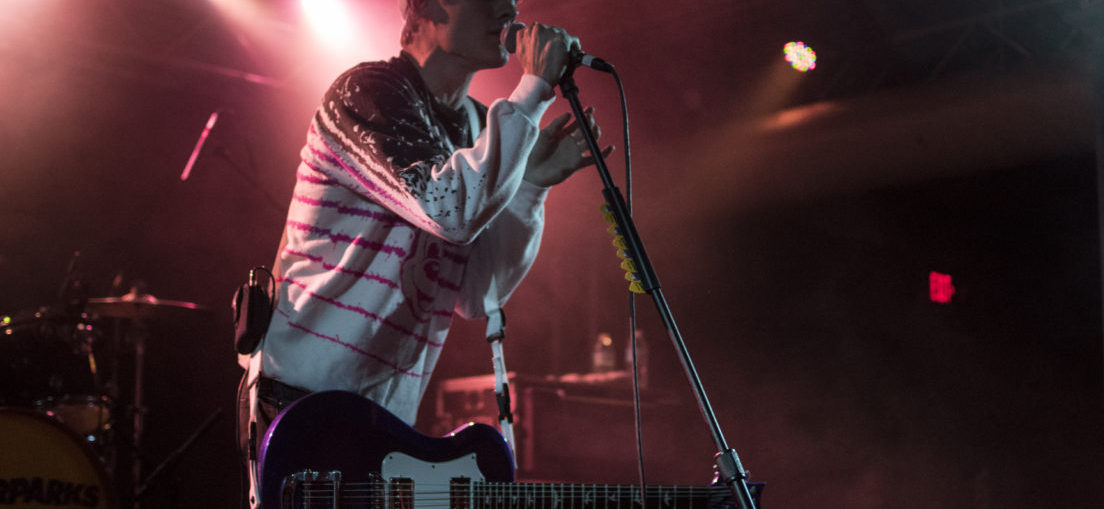 Article and photos by: Courtney Drake
Indianapolis, IN – One hour before the first act was set to play, doors opened to let in about half of the fans that would be in attendance for this date of the Made in America Tour. A solid portion of the front row was made up of young fans with posters in their hands, adorned with the signatures of the Waterparks trio.
Being that no locals were opening up for the main ticket, Sleep On It was first to take the stage. They were just in Indianapolis a couple months ago with State Champs, and a lot of Waterparks' fans already seemed to be familiar with them. The vocalist, Zech Pluister, even discovered that some people had attended multiple dates on the tour before this one.
Chapel is an "indie pop-rock duo" from Athens, GA. Their music is incredibly upbeat and their performance is full of energy and euphoria. Both members of this duo obviously have the time of their lives while on stage, especially the drummer, Kortney, who never let the smile leave her face.
Pop Punk band As It Is came all the way from the UK to play this tour, and the crowd was definitely not disappointed to see them opening up. They played hits like "Dial Tones" and "Cheap Shots and Setbacks" from their first record as well as songs from their second such as "Okay" and "Hey Rachel," all of which are fan favorites. Patty Walters, As It Is frontman, spoke of his love for music and how the only place that he has ever felt at home was either in the crowd or up on stage.
When Waterparks finally took the stage, it was clear that this was the moment everyone had been waiting for. Their pop-rock lyrics were literally being screamed back to them throughout each and every song they played. 2/3 of the trio, those who were on the stage ground and not on a drum riser, were constantly jumping around and trying successfully to get the crowd as energized as they could be. Awsten and Geoff were moving so fast and at such a constant rate it was almost a challenge to capture them, but it made for a great performance. Someone even threw what appeared to be a training bra up onstage, to which Awsten remarked, "Hey look, we're All Time Low again!"