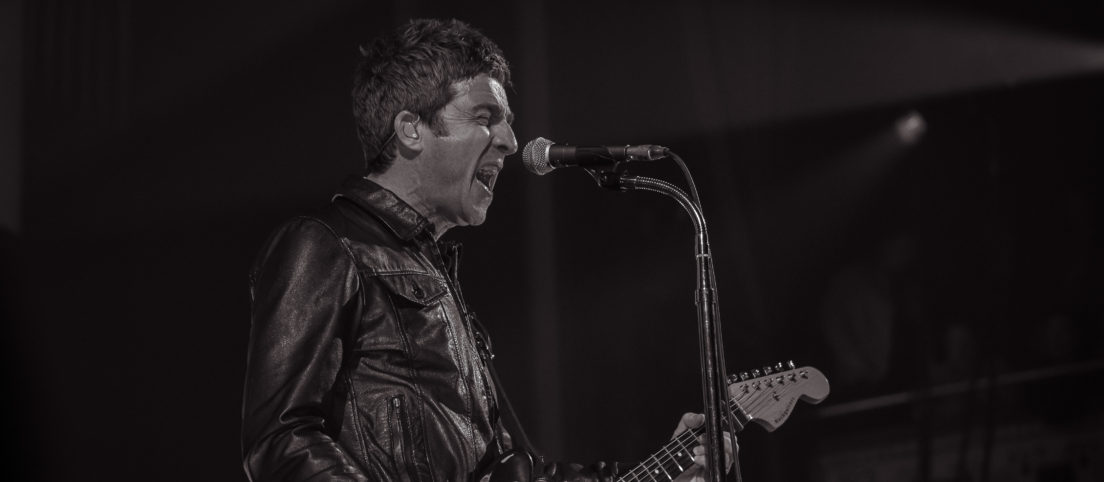 Article and Photos by Andrés Alvarado
Atlanta, GA – Noel Gallagher is quite the simple man. Let me rephrase that. On stage, Noel Gallagher presents himself as simple. Maybe it's the decades of repeated musical excellence that's mellowed him out, maybe it's him simply letting his music do the talking for him. Regardless of how he comes across to each and every fan, there's one thing we could all agree on, Noel Gallagher is fucking glorious.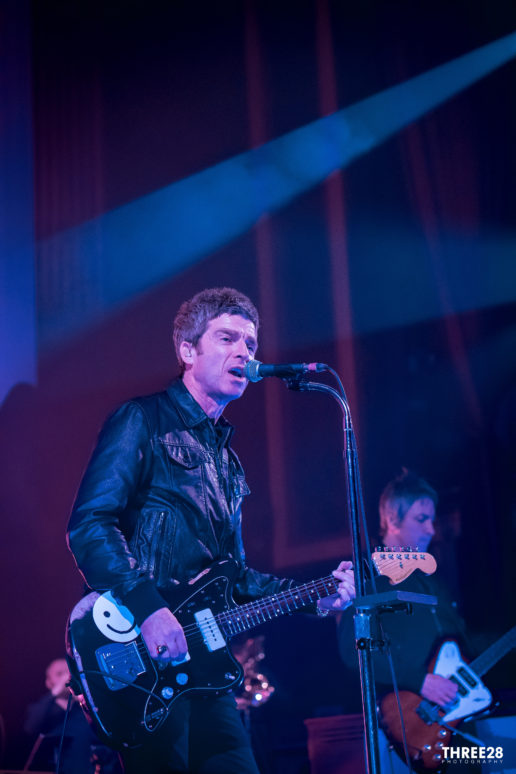 Once again at Atlanta's gnarly Tabernacle venue, Gallagher brought his High Flying Birds act to a rowdy and jam-packed house. For the moments leading up to the presentation, the dais presents a clean aspect with beige and white drapery in the background and clear designated areas for the former Oasis lead-guitarist and each of his performing mates. Nonetheless, one key element grabs your attention, a Manchester City team flag. Now, it is a well-known fact to any Oasis, NGHFB, or Liam Gallagher fan that the Gallagher boys love their football squad and are not afraid to show it. Quite possibly, this might explain several members of the crowd wearing the team's colors in "support and appreciation."
Naturally, once the lights dim and the exhilaration takes over, the mood is less about football and more about Gallagher's tunes. In the company of a plethora of musicians, Gallagher's overall pageantry is crisp to the eardrums with a light-show that pleases the visual senses. Between songs, "The Mighty I" will take a minute or two to share comical chit-chat with fans and run with it throughout the show to create a sort of inside joke. Negatively, the entertainers are limited to their designated spaces on the deck, there was hardly any movement, no rock-star idiosyncrasies, not even a solo that focuses on one specific bandmate. However, take this with a grain of salt, what Noel & company lack in flash is handsomely made up by the sing-alongs and raised beer glasses their melodies induce within the masses. We all know the Gallagher brothers' reputation for brash commentary, airline mischief, and bar fights, but at times we tend to forget just how impactful their anthems are and how effortlessly they bring people together.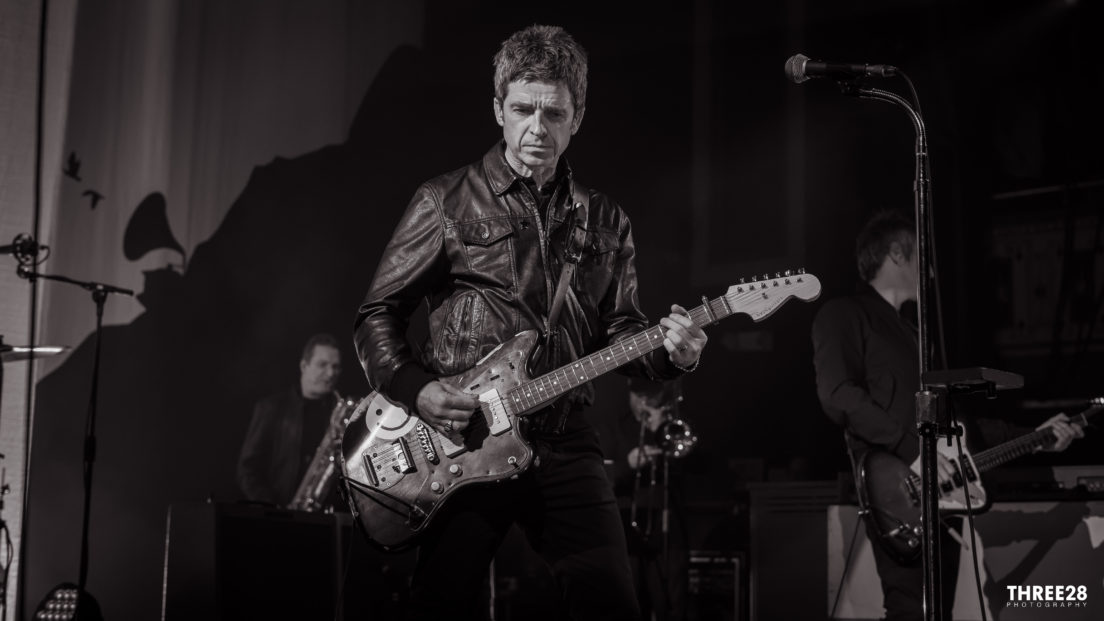 It's quite a sight to witness thousands bellowing out "Don't Look Back in Anger," "Half the World Away" or "Wonderwall" in unison. Sure, those Lennon/Beatles comparisons made by the Gallagher brothers back in the peak Oasis days do not hold water presently. Yet, if you can perform live anywhere in the world and be widely admired and recognizable, well then, Noel Gallagher, I'd say you did pretty darn good for yourself. Cheers!