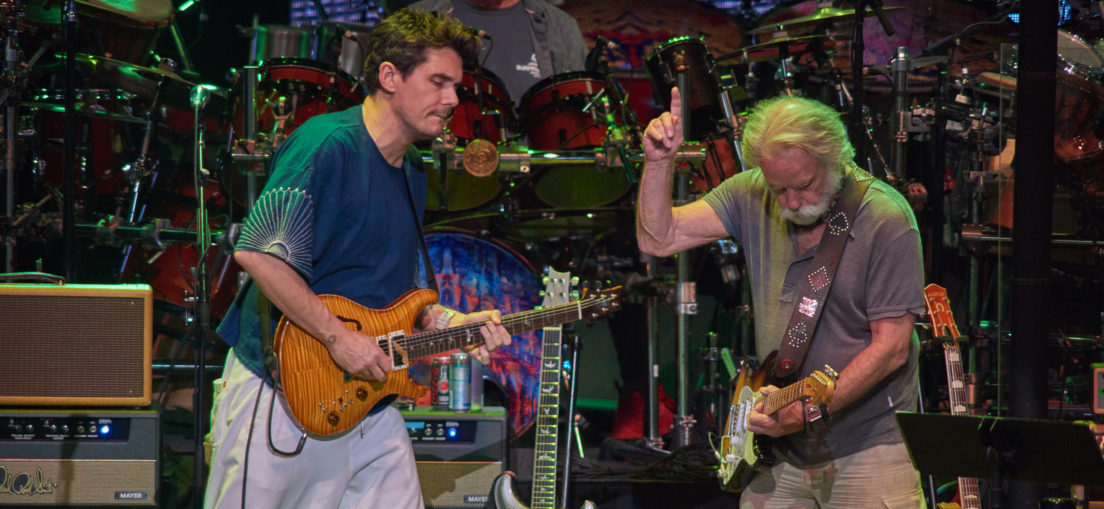 Article and Photos by: Andrew Kopanski
Mansfield, MA – Tonight kicks off the 2018 Summer Tour for the Dead and Company, the unlikely combination of John Mayer with three of the '60s members of the Grateful Dead. Mayer is of course filling in for the irreplaceable late Jerry Garcia. It's an authentic an experience as possible, and just in time. After the 2015 Fare Thee Well concerts and the end of the Gathering of the Vibes, Dead fans continue to have the opportunity to see one of the most influential jam bands take the stage.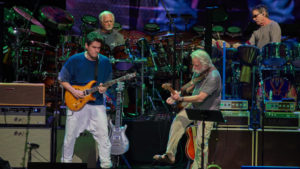 There's no opening act or introduction as the band silently takes the stage for their first set. It isn't needed though, as everyone is clearly here for one purpose. A chorus of applause lights up from the giant crowd to a popular fan favorite, Shakedown Street. Wier takes a strong lead as Mayer backs him up on guitar. This is an experience one must experience in person. Recordings are available of the 2017 tour but it misses the soul of the show – thousands of dedicated fans jamming along with the origin of the jam bands. Dead and Company has a way of shifting time, turning a five minute song into an extended acoustic work of art. Many of these featured Wier and Mayer jamming together where they're both in their element. Mayer in particular is truly enjoying himself as he throws himself into the music. It's quite the contrast, Mayer in baggy white athletic pants next to Wier in khaki cargo pants and Birkenstocks.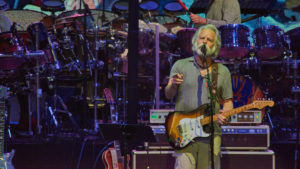 The summer tour continues throughout the US and if you're a Dead Head or are just interested in seeing one of the most legendary jam bands, check them out as they visit a city near you.