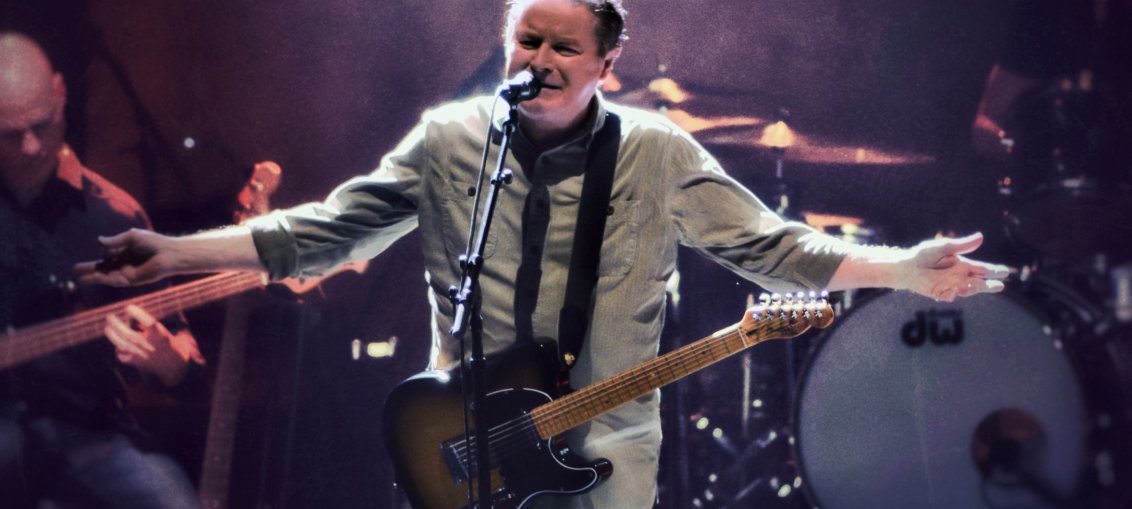 Article and Photos by: Michael W. Bright
Cincinatti, OH —  After a gorgeous a cappella song that opened the show, Eagles cofounder Don Henley invited us to "relax." Any expectations we might have had were clarified. " We've got two hours to cover 42 years of music." The first time the pickers and singers in Henley's road band (which varied from 9 to 15 members) gathered on stage with three 12-string guitars, a bass, pedal steel, and enough vocal power for four part harmonies it was clear the majority of the evening would be dedicated to the Eagles.  With six number one albums to mine, that plan wouldn't be much of a challenge.
JD and the Straight Shot warmed up the half-full crowd with 30 welcoming minutes of comfortable rolling rhythm and rock.  They shored up their variety with an unexpected reworking of Spirit's 1970 hit "Natures Way,  weaving in some layered vocal harmonies not included in the original recording.
Henley has been called an egotist often enough.  With two Grammy Awards and 18 nominations, and five solo albums which sold over 10 million, there's no problem putting some focus on the man.  He spent the beginning of the warm evening reeling off hit after hit from those solo albums. The audience knew every word,  just as they would for the remaining hour and 15 minutes.  Fans had no complaints about his 69-year-old voice, the range of which was deftly tested by one of the show's highlights, the 1985 hit, "The Boys of Summer."  After the show no doubt, there would be much searching through personal album  collections as well as downloads from iTunes from fans rediscoving their attachment to Henley's solo hits.
The rest of the evening was pure bliss, filled with wide smiles and fortunately not with the annoying audience sing-along that so often accompanies shows from classic artists. It was also filled with smooching and PDA among couples for whom each Eagles's song pegged an important milestone in their relationship. From their first successful single, 1974's "Best of My Love," to the last song of three encores, "Hotel California," there were too many highlights, too many ovations and peaks to list.
It is worth mentioning the touching moment when Henley introduced  "Peaceful Easy Feeling," asking the audience to, "sing so Glenn can hear it," referring to Eagles co-founder Glenn Frey. Frey passed away last year and was the vocalist on the third single from the band's first album.
In a Billboard interview promoting the 2016 Showtime documentary History of the Eagles, Frey stated the obvious. "We're here because everybody liked the songs."  Watching the sated audience file out of the PNC Pavillion in Cincinnati, Frey had it right. It was all about the songs.