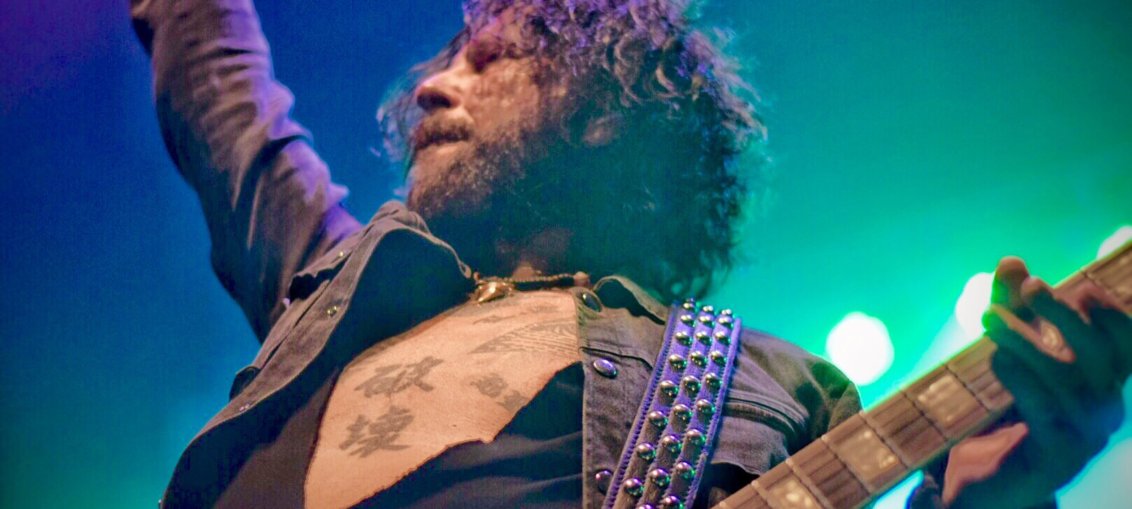 Article and Photos by: Michael W. Bright
Louisville, KY- Born of the legendary Sunset Strip hard rock scene of the eighties with bands like Poison, Motley Crue and Faster Pussycat, LA Guns is finally touring with the "classic" lineup, fronted by its co-founders, guitarist Tracii Guns and vocalist Phil Lewis in what can only be described as a second coming.
Budderside, a hard rock quartet also birthed in L.A. blew off the doors with an inspired visual and sonic performance that rivaled their headliners. Ballroom fans were treated to a raucous and polished performance of the band's original material taken mostly from their debut eponymous album released last Fall.
If you've seen the classic pseudo-documentary This is Spinal Tap, about an aging hard rock band on tour, then it wouldn't seem odd to you that a band that's been around for over thirty years would have gone through multiple iterations and membership changes. While none of LA Guns' drummers have spontaneously combusted (a recurring problem with "Tap,") there have been at least 22 different members rotating through the five man group over thirty plus years. At one point in 2016, two different bands were touring under the LA Guns banner.
"Brotherly love," the "reunion tour," and other warm references were thrown out by singer Lewis halfway through the set. Perhaps the most telling description of his long-time relationship with Tracii Guns was his good-natured reference to, "Cain and Abel."
This version of LA Guns is its best formation in many years. Lewis has clearly prepared for the tour. His vocals were powerful and clean, and he didn't cheat the high notes. Guns was in top form, showing off the skill that guided the band's earliest lineup to gold and platinum albums in its first three outings in the late eighties to early nineties.
This is a band that played 50,000 seat venues back in the day. The 750 loyal fans at the Mercury Ballroom got a legitimate, high octane classic performance. Thursday night's audience size was more a function of changing tastes rather than eroding skill. The band has at least a dozen future shows scheduled, including a July 21st homecoming date at the legendary Whisky a Gogo on the Sunset Strip.