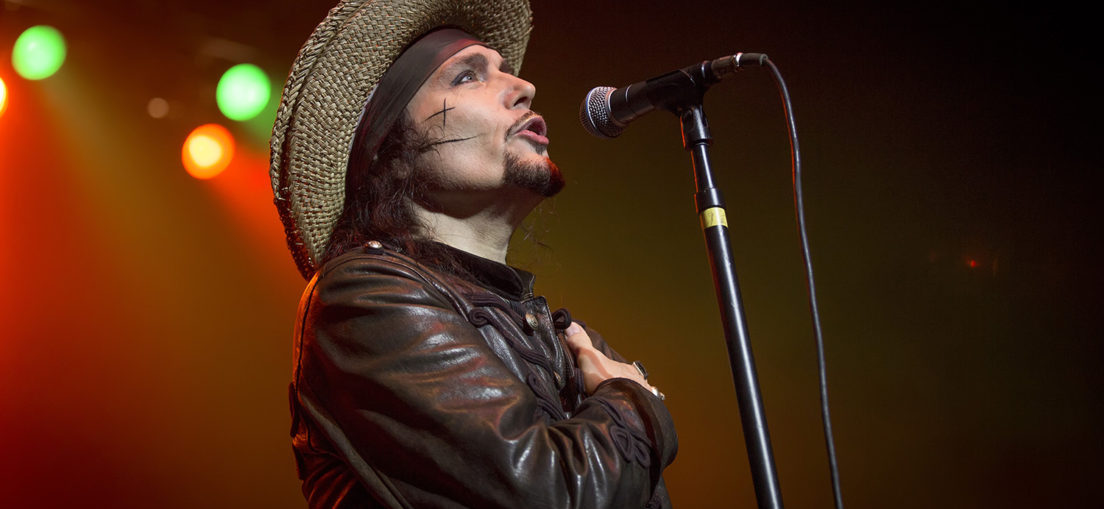 Article by: Sabrina-Lee Miles // Photos by: Wendy Podmenik Darugar
Richmond, VA — Richmond's historic National Theater last Thursday played host to Adam Ant, who was poised and ready to prove that Antmusic is, indeed, alive and well. From the very first explosion of music, through to the last fading chord of the last encore, Adam Ant provided an absolutely stellar performance along with openers The Glam Skanks.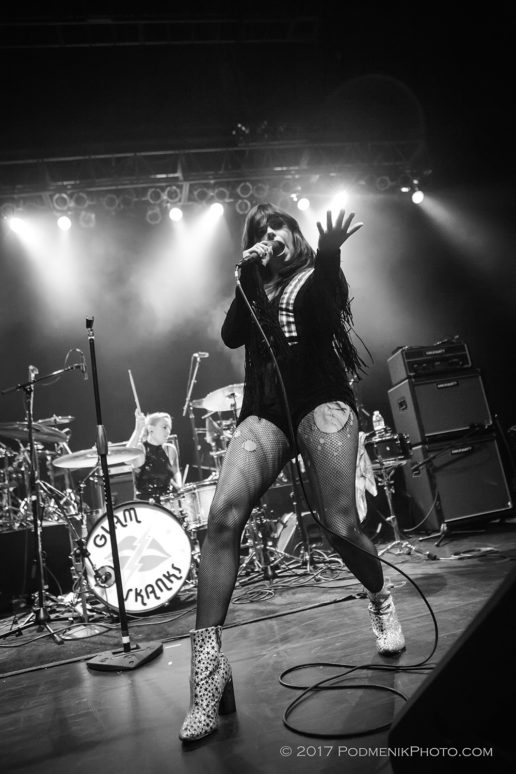 The Glam Skanks were fun, electric, high-energy, and created a one-on-one relationship with the audience that is very rare these days. It was refreshing to see an up and coming band, full of strong and confident women, creating such amazing and original sound. The best part about these ladies, is that they are "real" and they mean what they say. They kept their word when they told the fans that they would be out and available to talk with them, to sign autographs, and to take pictures after their show. Check out their debut album Glitter City and make sure you do not miss them on their current tour with Adam Ant.
Five years ago, almost to the day, Adam stepped onto Virginia soil when he played the Norva in Norfolk, Virginia. It was an amazing experience to once again have the sexy, flamboyant, and fun loving icon back in Virginia. However, he was nothing like the Adam of five years ago. Adam grabbed the microphone and belted out the first song on this tour's set list, "Beat my Guest," and at that moment, the fans could see for themselves what the papers and the reviews from previous arenas were taunting them with, and that was the svelte and charming Stuart Goddard that had been reborn.
Adam's band was true to Adam Ant style, boasting two drummers with an incredible driving force. The show continued with "Vive Le Rock," "Dog Eat Dog," "Apollo 9," and "Friend or Foe." The band never stopped for a breather, and Adam slammed right into the next song, "Ant Music," at which time the whole venue erupted, people jumping from their places and shouting each word from the song.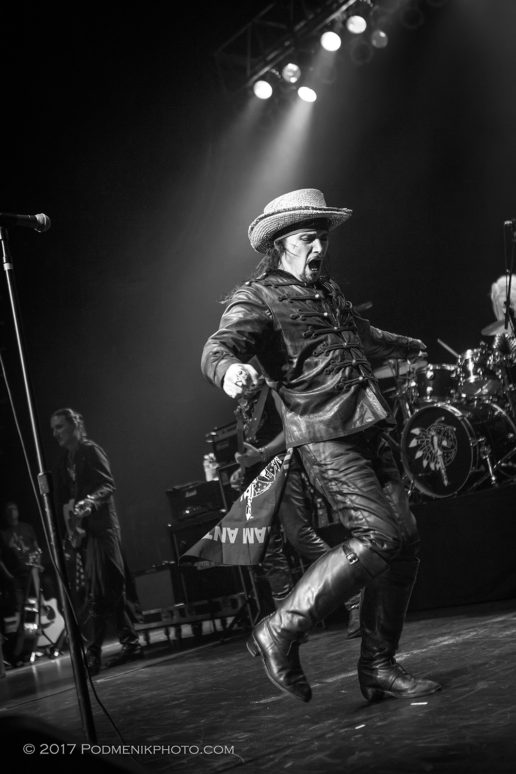 "Room at the Top," "Desperate but Not Serious," and "Young Parisian" were all performed in true Adam Ant style with Adam pushing through every one of them. His agility was readily observed as he jumped up onto the monitors that lined the apron of the stage and peered out into the sea of adoring fans. He reached into the crowd several times and was purposeful in where he stood and where he leaned into the crowd, allowing them to touch him just a little, before he popped back up onto the stage and twirled around to run across to the other side to repeat the same tease.
Adam performed five encore songs, much to the delight of his audience. When it was all over and the lights were brought up, fans were all revitalized by being able to enjoy the presence of such a charismatic musician. Keep it Physical and Desperate but not Serious, Adam, until we see you again!