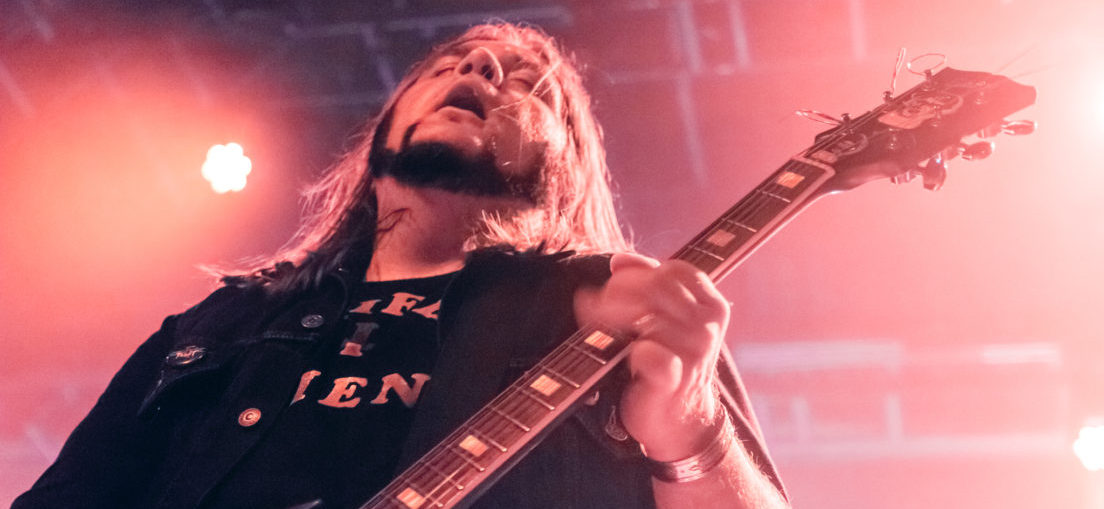 Article and Photos by: Steven Principato
New York, NY  — Wrapping up a brief tour in the states that began last week at Austin's Levitation fest, Electric Wizard with special guests, Cough, brought crushing doom upon the spacious halls of Time Square's premiere venue, The PlayStation Theater. Infrequently touring the Americas, Electric Wizard brought forth their fanatics from hundreds of miles around the tri-state area for this rare appearance, packing Manhattan's premiere music hall solid.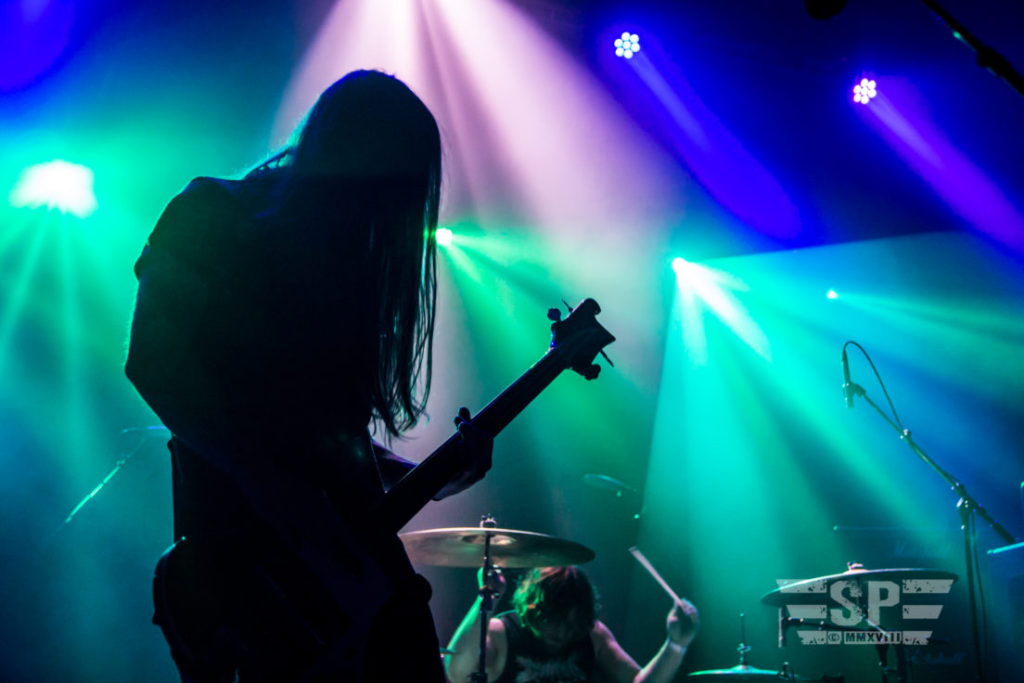 Kicking off this black mass of legendary doom was Virginia's Cough, who unleashed a collection of lengthy, dirges of down-tuned seismic activity. Without exaggeration, Cough's crawling, sludgy, and slower than 40 B.P.M elementary numbers actually vibrated the walls of the venue, upholding their Doom metal credibility on that fact alone.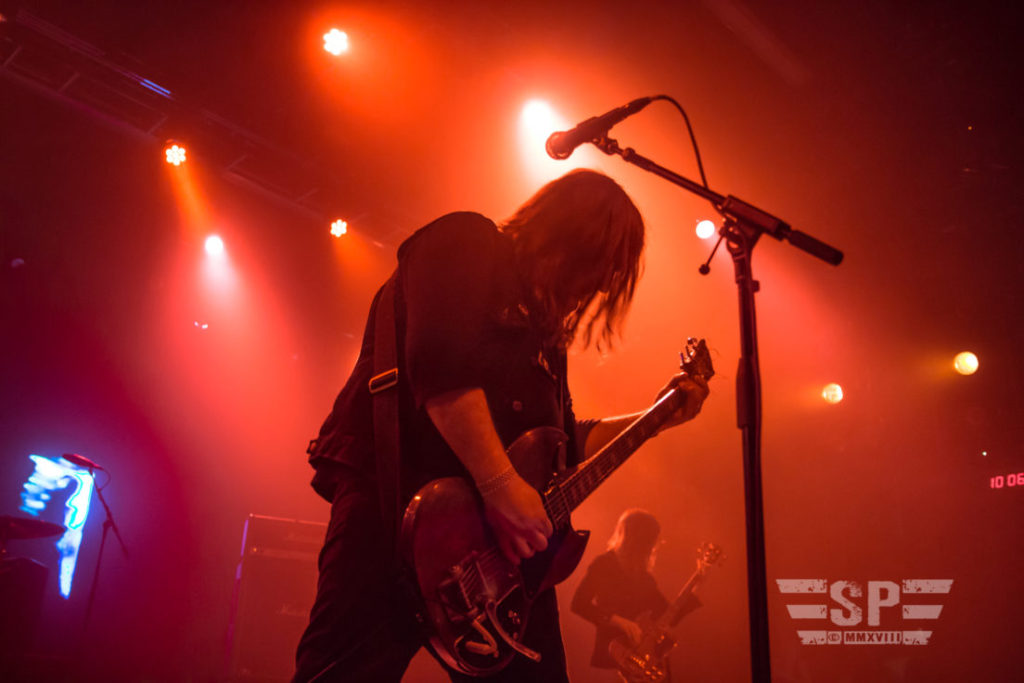 Headlining this double dealing of doom, Electric Wizard took to the stage under the glare of an ominously diabolical red glow as front man Jus Oborn and wife Liz Buckingham's signature infernal fuzz tone obliterated our very sanity. Crashing open the gates with "Witchcult Today," Electric Wizard unleashed their satanic sermon of evil upon the hordes of devout disciples below, following up with the title track of their 2010 album, Black Mass. As a man of few words, Oborn stayed focused on his mission of spreading an inverted gospel of drug-fueled blood rituals to a soundtrack that is clearly the result of a lifetime of fanatical Sabbath Worship. Continuing the set before a perfect backdrop of scratchy, old, reel-to-reel cult horror films, the band belted out a new number from their latest release, Wizard Bloody Wizard (2017, Spinefarm Records) titled, "See You In Hell," showing a significantly different direction in their musical style. Appropriately closing the night with "Funeralopolis," as the show ended in a series of psychedelic nuclear fireballs on the projection backdrop, Electric Wizard left the stage, foregoing any encores or goodbyes – staying true to the Doom till' the end.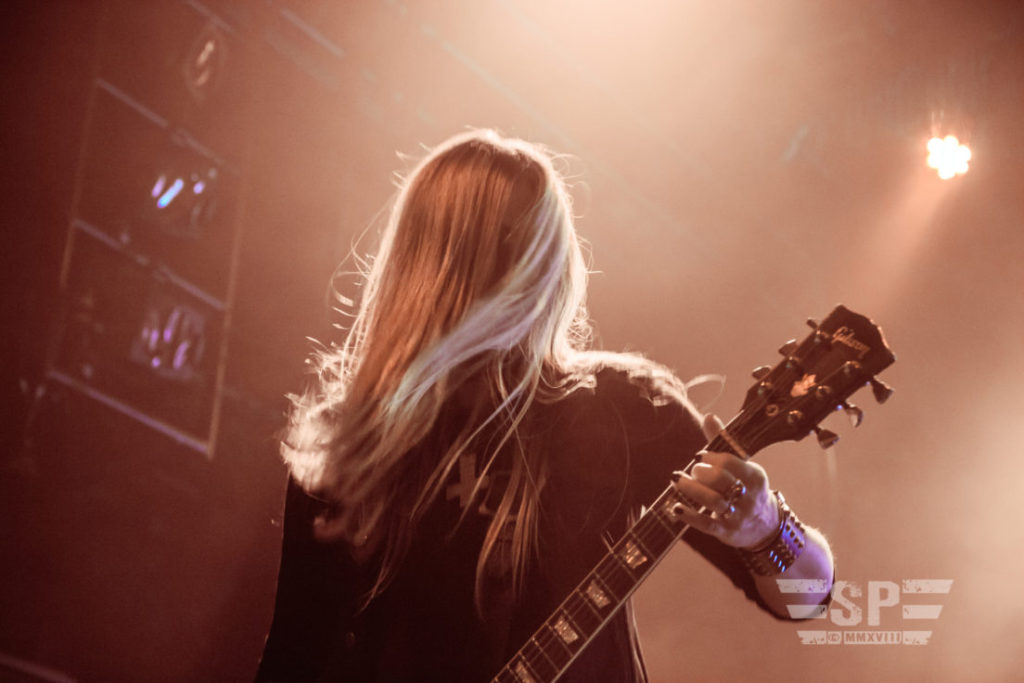 Electric Wizard's May 4th NYC show wraps up their brief tour of the states, but we hope to catch them once again on this side of the pond in the near future!